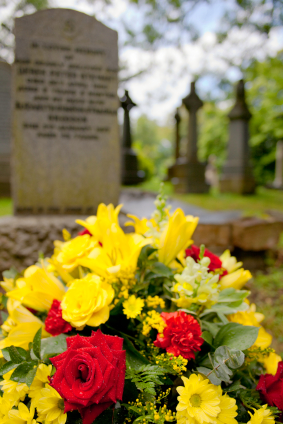 When someone dies there are lots of things to sort out. Here at HM Land Registry, we get lots of enquiries about property owned by the deceased. Adam, Customer Service Representative, tries to cover some of the main issues that arise when a property owner dies.
Dealing with the deceased's property can be relatively straightforward, but often a solicitor would become involved in sorting out their affairs, including property. For that reason, people are not always certain what happens next.
Usually, the deceased's will specifies a named person to deal with the estate (or the deceased's next of kin if there is no will). They are responsible for the legal affairs and will often obtain 'probate' or 'letters of administration', which enables them to act as the personal representative (PR). Probate also enables the PR to transfer or sell the property. You can get more details about Probate, including how and where to apply, from the Probate Service.
If the property is to be sold, the Probate gives the PR the authority to sell it in accordance with the terms of the will. If the property is registered and the person who died was the sole owner then PR will often either Assent (form AS1) the property to the person(s) who inherits it or Transfer (form TR1) the property to someone else.
If the deceased was a joint owner and the partner is still alive, you would normally just register the death with us using form DJP, along with an official copy of the Probate or death certificate.
Much will depend on what the deceased owned and beneficiaries intend to do with the property. Whatever is decided though, does not have to be rushed and is often dealt with several weeks after the death and the reading of the will.
The important points
When someone dies, there is usually no rush to sort what happens with their property.
Before you can do anything, it's often necessary to obtain Probate. Check with the Probate Service as to whether it is required and if so, how long it will take.
If the property is registered and is to be sold, there is probably no need to contact us as Probate enables the personal representative to sell the property.
If the property is in joint names, it may simply be a case of just needing to notify us of the death.
If the property is unregistered and the beneficiary intends to keep the property, this will trigger the need for the property to be registered for the first time.
Sorting out the affairs of the deceased can be quite tricky. Dealing with the property is often just one task of many, so if you are unsure then we would always recommend getting legal advice.