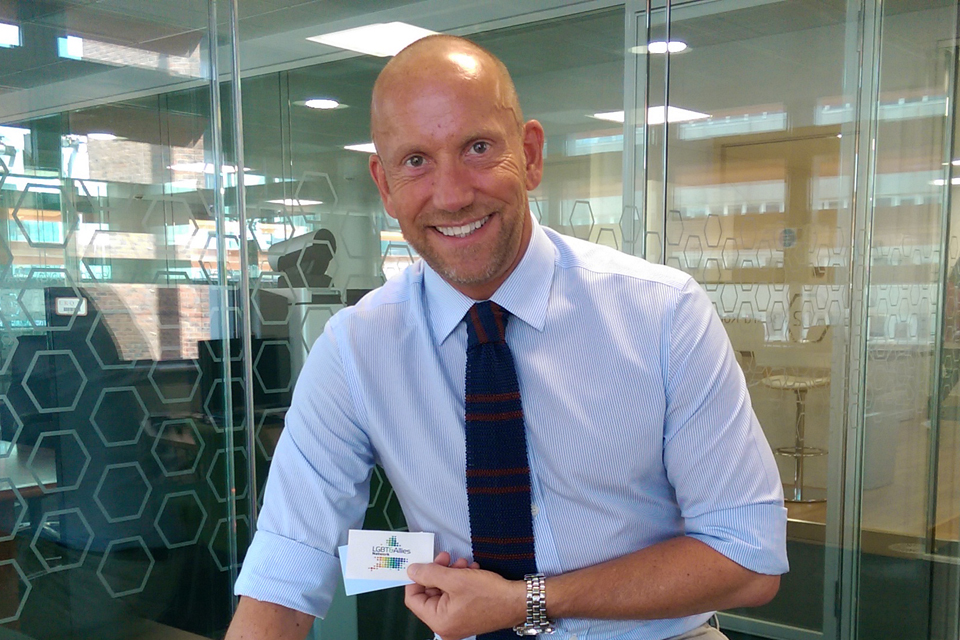 I never wanted to work for HM Land Registry. To be frank, I never really wanted to work. But circumstances conspired against me and I ended up reporting for duty in 1988 and the rest, as they say, is history. A rather long history, admittedly, but by no means dull.
Picture, if you will, a Civil Servant who has worked for the same organisation for 28 years; I could pretty much guarantee the image you are forming as you read. That's not me. Neither am I going to tell you what a fun place HM Land Registry is to work in, or how you can progress from a caseworker to Chief Executive in three years. I can't share with you the secrets to a successful career, but I can tell you about my experiences and let you form your own views.
In my time at HM Land Registry I've worked in the casework environment, Police Liaison, Legal Practice, Customer Relations, and have been supported in working for the Prince's Trust. I now work in HR, and whilst this may all seem slightly random, in hindsight, the roles I have taken have been influenced by my personal values, particularly around equality, diversity, and inclusion. Not as obvious perhaps as carving out a career with Sea Shepherd, or the charity RNIB, but that, I guess, is my point. We have a great diversity within HM Land Registry, both within the opportunities that are available to people and in our people themselves.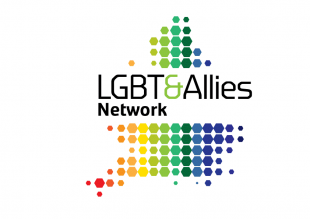 For me, one of those opportunities was to be able to influence our organisational approach to diversity and inclusion through chairing HM Land Registry's LGBT&Allies staff network, one of four diversity networks (Black and minority ethnic, Disability and Women's) which not only provide support for staff, but which also provide expert knowledge and advice up to Board level and which really do have the power to influence policy and practice and to shape our future organisation.
Sounds great doesn't it? Get a job with Land Registry and change the world. Not what I'm saying. But, the advantage I have of a longer period of time spent with one employer is that I can look back and chart progress, and see how smaller initiatives, over time, can lead to huge organisational change.
We didn't have a staff network when I joined, and I doubt that anyone even acknowledged that we had LGBT employees, let alone public and professional customers. Since then, however, we have progressed to the point where the network led a HM Land Registry presence at Brighton Pride, where we launched our consultation with LGBT customers to understand their needs; we are planning attendance at a number of Pride events this year; and we are now ranked at 62 in Stonewall's Workplace Equality Index, Top 100 LGBT friendly employers. All things I have been involved in.
This could never have happened without three things:
People who have identified opportunities to change things for the better, in line with their personal values.
Organisational values which put people at the heart of what we do:
"We give assurance", "We have integrity", "We drive innovation", "We are professional".
A leadership team open to new ideas and genuine in their support of diversity and inclusion.
Don't get me wrong, there have been considerable barriers, thankfully historical, to overcome, not only in persuading some senior staff of the value of some of our proposals from a diversity and inclusion perspective, but also in persuading network members of the need for clear and compelling business arguments, too.
So when I say it's never been dull, I mean it.
Way back in 1988, I never imagined the variety of opportunities that would be open to me when I walked through the door for that first time, nor how closely aligned many of them would be to my own personal beliefs and values. You might have to work to take advantage of them, but they are there, and as someone who never really wanted to work, that makes all the difference.
I'm currently looking at HM Land Registry as a responsible business, particularly developing a policy around social mobility, and you know what? I can't wait.