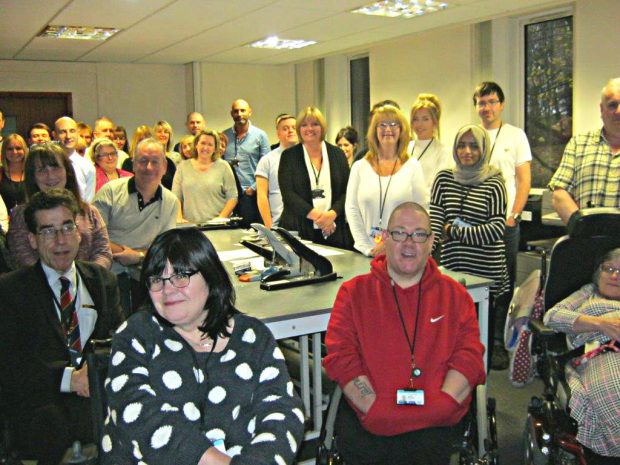 I'm just entering my sixth month in the official copies team which is based in our Durham office. Before beginning my role here, I was a Case Processor at the Student Loans Company. When I saw the job advert for a 'Registration Officer' at HM Land Registry, I was quick to make an application as I felt I was ready for a new challenge and my case processing history set me up well for the role. This will also be my first time working in the Civil Service.
I often wonder at how quickly the time has passed since beginning my new role. It is thanks to the help of all my wonderful colleagues that I have gained the knowledge I have now which helps me to provide our customers with an excellent service.
Before I began, I had very little knowledge of HM Land Registry; I didn't know what a title register was, what a title plan contained or where you could request official copies of documents from. When I started work, however, I was quickly given an insight into our business and in particular all about official copies.
My current role is to provide our business customers with an official copy of a document that they request through a formal application online. This can include leases, conveyances or other deeds which we've referred to in the register. It is my responsibility to make sure I carry out my checks quickly and efficiently to provide them with the correct document.
Working in official copies is all about teamwork as it's important that we know what we need to achieve for the day as a department. Support is at hand via mentors and team leaders and we are always listened to when we voice any concerns; something which is important in any workplace. Twice a week we gather in hubs to discuss the progress we are making as an office and how we are affected by any changes within the organisation as a whole which makes sure we are kept in the loop.
Once I'd found my feet in the official copies team I joined the diversity forum to interject some different perspective, which was greatly welcomed. I have also been offered some great opportunities to enhance my skills and knowledge including issuing copies of registers and title plans, priority searches which protect pending applications for our developer customers and training new members of staff. I'm really looking forward to the challenge.
I have greatly enjoyed my time at HM Land Registry so far and would definitely recommend it as a place to work to anyone who is thinking of applying. The atmosphere is very relaxed yet business-like and everyone is really friendly. There are also plenty of opportunities around to get involved and get your voice heard.