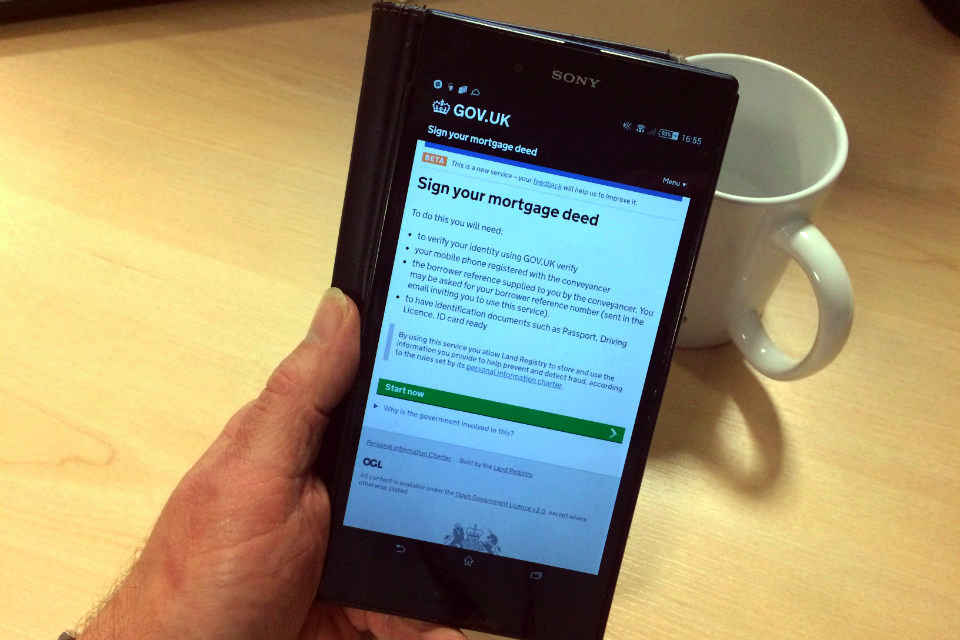 As a Product Manager, I need to juggle various viewpoints and needs that come to light when introducing a new digital service such as Digital Mortgage. This can sometimes be a challenging task but it's important that we get feedback and views from a wide variety of stakeholders so that we are confident that the service is as user-friendly as possible.
The aim of the Digital Mortgage service is to digitise the process when a mortgage is added to an existing title register where there is no change of ownership.  Currently, HM Land Registry receives approximately 30,000 of these applications per month. By enabling these mortgages to be signed digitally by the borrower, we can save borrowers, lenders and ourselves the time taken up by posting copies for signatures.
We've been testing the new Digital Mortgage service with lenders and conveyancers as well as HM Land Registry staff as it's important that we don't make life more complicated for the people doing the day to day job of land registration. On top of this, we have to consider the legislation that relates to the work we are doing.
However, all of these viewpoints mean nothing if people don't want to use the service that we are building.
Recently, my colleagues and I spoke to around 20 people who were going through a paper remortgage process. They helped us test a trial version of our new Digital Mortgage service which gave us the chance to hear how people felt about using the digital service, and understand how this compared with the paper process.
We learned that people weren't always clear about what we meant by 'signing digitally'. To sign the deed, our users just needed to enter a code which we'd sent to their mobile phones, and press a button to complete the signing process. This follows an identity verification process.
It was very clear that our trial participants were leading very busy lives and most people I spoke to said that they preferred the speed and convenience of doing things online, as opposed to paper. Most said they used a number of devices including tablets and mobile phones, as well as laptops and desktops to sign their trial mortgage deed. Only one couple said that they preferred the traditional approach of using pen and paper.
In my conversations, people described the various challenges that they'd had in their paper mortgage process. One man told me how his mortgage documents got lost in the post twice, while another told me of the issues he'd had in finding a witness for his signature. Both of these issues are things that wouldn't happen with a digital service.
Although we have done a lot of testing of our service in a laboratory environment, it has been really good to talk to people who are going through the remortgaging process for real. These conversations have helped me to understand which parts of our service work well for customers, and which need some improvement. Only by having conversations like these will we continue to build a service that people will want to use in real life.