I'm Kim O'Flaherty and I'm a Scrum Master/Technical Team Lead within HM Land Registry's Digital, Data and Technology directorate, based in Plymouth. I started out as a programmer back in 2001, then got involved in design, working on a number of projects and I've been in my current role since 2008. I have a keen interest in Agile ways of working and team building and development in general and I feel strongly that an Agile approach can be used to help teams to be the very best they can be. At the moment, I work with a team that is migrating our systems to a new technology stack; a massive undertaking that involves moving code and testing all of our external services.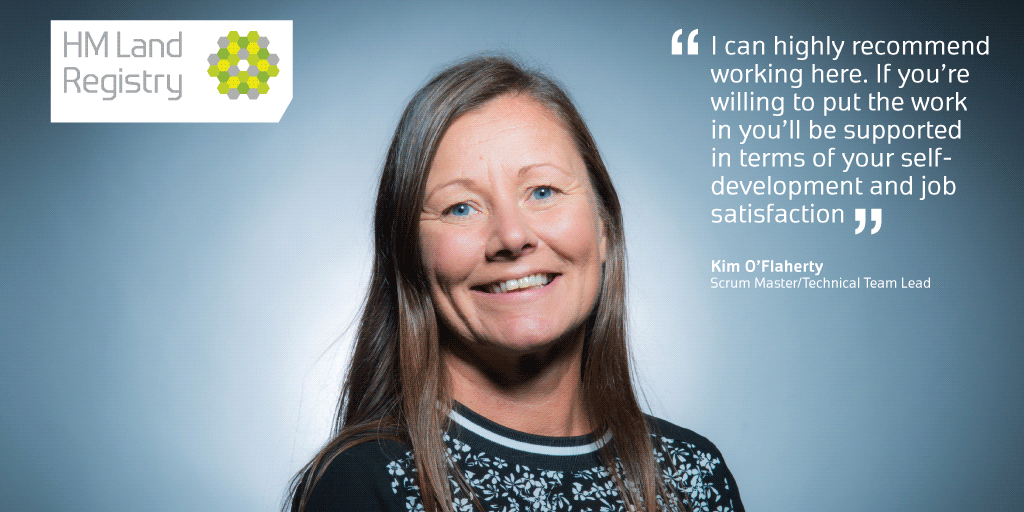 I've always been drawn to a career in information technology (IT). Tech is a fantastic career for a girl; challenging, rewarding and flexible. I wish I knew why there aren't more women working in tech! I think it comes from an early age, primary school age perhaps, where boys do computer games more than girls. I think girls just aren't encouraged to think about tech in the first place let alone think about a career in tech. As an example, the girls' grammar school in Plymouth doesn't offer computing at GCSE! I'm looking at getting out more and going out to schools to spread the message that tech is a fantastic career for girls.
When I was at Uni I was one of about 5 girls on a course of 100 or so, which was the first hint of what I was letting myself in for! However, I've never really faced any challenging situations in my role at HM Land Registry. There have been some men that have treated me differently and you do think to yourself "they wouldn't have said that to me if I was a man", but these attitudes are becoming rarer. They are of an era and in the minority now as people who are equipped with a better understanding of diversity come through HM Land Registry. Most of the time I don't really think about it and luckily my all-male team is amazingly supportive. We are proud of the team spirit and collaboration that we have built up since we have been together and I feel lucky to be a part of it.
In terms of location, Plymouth is a beautiful part of the world and I'm so lucky to be able to live in between the sea and the moors. The flexible approach that HM Land Registry has to a work-life balance means that I get to enjoy as much time as possible with my family enjoying everything that the area has to offer. I'm involved in HM Land Registry's Women's Network. The network was launched to create a supporting, open, and inclusive environment to enable and encourage female staff to reach their full potential in the workplace. The network provides activities and events focused on gender issues, works with the Cross Government Women's Network to share best practice and is a safe space for members to talk about any issues they may be facing. It's very supportive, especially if you're new in the organisation. There's also a thriving Sports & Social community here that arranges events and trips – my favourite is the annual trip to Brittany, which we are looking forward to in October.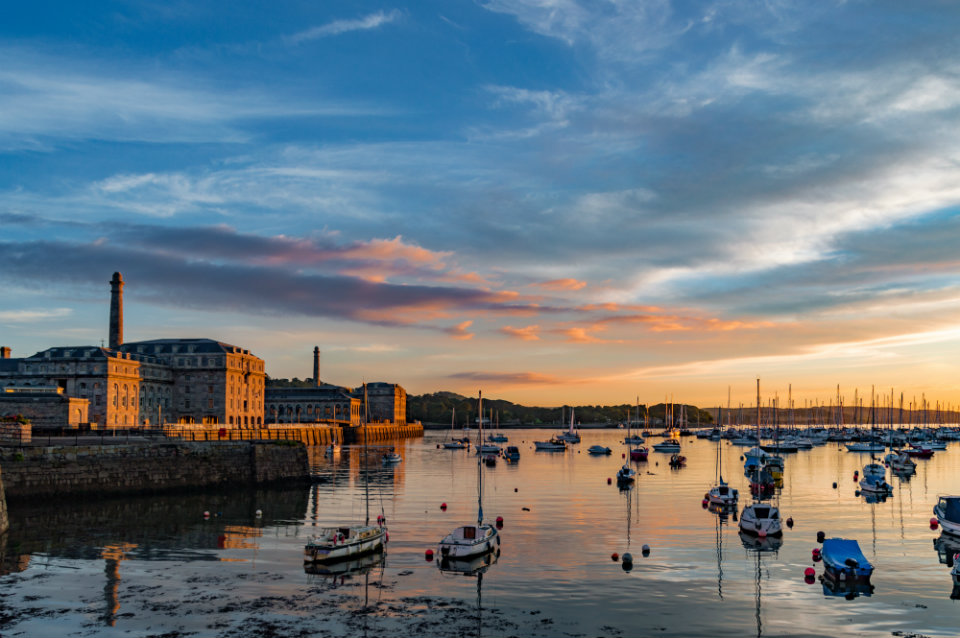 If you're reading this and thinking "I'm not sure about joining an office predominately full of men", don't be. Most of the men here are fully supportive and of course, our brilliant female colleagues in our department and myself will be delighted to increase our representation! I can highly recommend working here, if you're willing to put the work in, you'll be supported in terms of your self-development and job satisfaction. I recently gave a talk at a conference with a colleague which was terrifying and empowering all at the same time! The conference was Agile on the Beach and my colleague Ian and I talked about real-life applications of Agile within the Civil Service environment and the various ways our very different teams deal with Agile projects.
Women belong in tech just as much as men: technology and the tech industry are not gender-specific. We're both required, just like how the rest of diversity is required. Tech is for all, not just for boys, so let's hear IT for the girls.