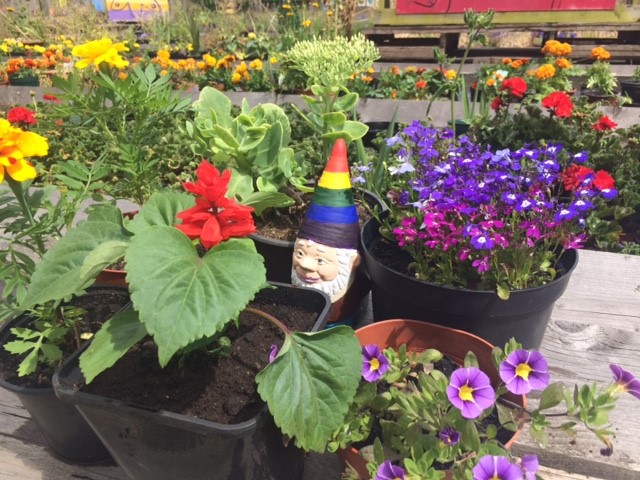 When a work colleague tells you that you need 'to get down into the weeds' on something, it is not usually a good thing. But a few Sundays ago, my colleague Hannah Cummings and I, found ourselves doing just that, literally… Bearing a rainbow assortment of plants and flowers, onlookers could be forgiven for thinking that the floats had arrived two weeks early to Croydon Pridefest.
This was though, our first experience at working with our local community in support of the 'Chasing Rainbows' project, which includes the creation of a 'Rainbow Flag Garden' on the now derelict site of the old Council Offices. This is a true community adventure and although the theme is the LGBT rainbow flag, the whole community is getting involved, with volunteers donating plants, re-potting and watering and local schools creating artworks to be placed among the flowers.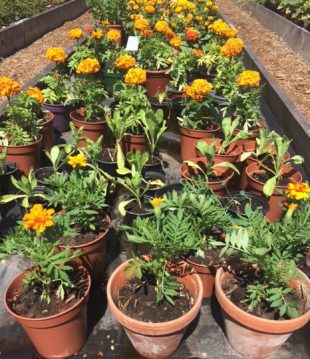 Having duly refreshed the coloured beds and tackled some industrial scale weeding, we chatted to other volunteers, building relationships within the community that we work and marvelling at our joint 'gardening' skills.
Now, I admit to being a bit of a garden snob. The creation of a garden is, by its very nature, a public expression of one's personal taste; beauty is in the eye of the beholder. Whilst I can appreciate many influences in urban garden design, I don't particularly like a riotous clash of colour, and I'm somewhat unimpressed by the industrial landscape that seems popular with garden designers at the moment.
You might think, therefore, that I wouldn't be particularly impressed with a garden displaying plants of every colour of the rainbow, situated on a demolition site. I didn't think so either, until, reflecting on our day's work, I realised this was so much more than just another garden.
The final appearance doesn't matter all that much, although I'll let the judges of the Royal Horticultural Society have the last word on that point, as they have marked it as part of their London in Bloom "It's your neighbourhood" Awards last week.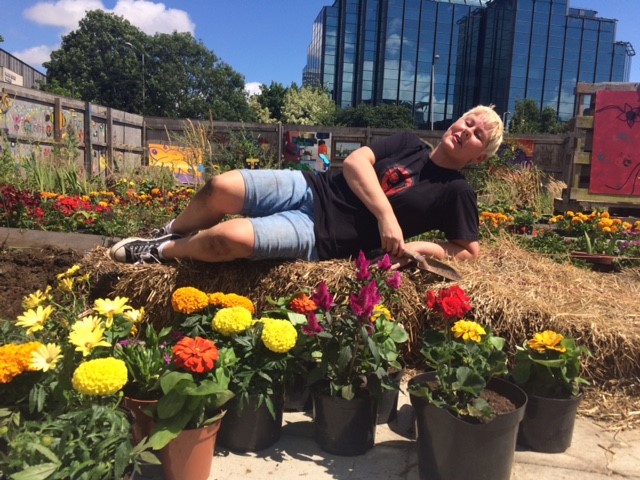 What does matter is how this garden has been created, and by whom. It represents the coming together of people from across the community in which we live and work, in order to make it better. To make it for everyone. It doesn't matter who you are, or what ability you have, you can play a part.
That is truly inclusive, and it makes a little garden, on a building site in Croydon, shine even brighter.
John Calvert is a member of Assured, HM Land Registry's staff network for LGBTI employees and their allies. The network is open to anyone; you don't have to be lesbian, gay, bisexual, transgender or intersex to join (which is a common misunderstanding). Assured has been sharing ideas with the council and collaborating to create a wider network of local employers, sharing experiences and exploring opportunities of mutual interest and benefit.