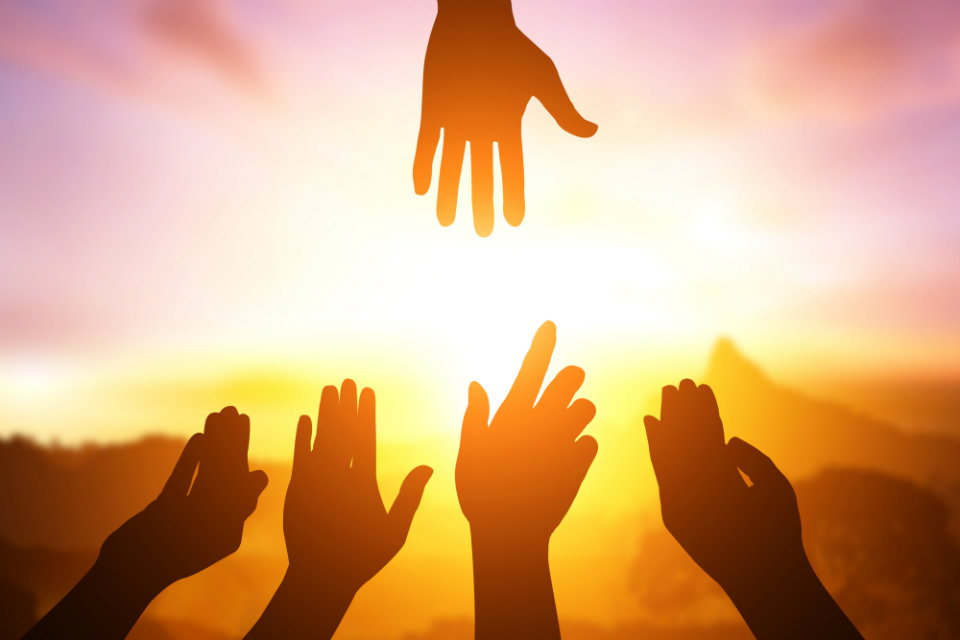 Volunteering doesn't always have to be a massive commitment; it's something you can fit around your life. Everyone has done it at one point, whether that's from manning a stall at a bring-and-buy sale to taking part in a sponsored event for charity. I hope you might think about getting involved in your local community in any way you can, so for this year's Black History Month, I thought I'd share a bit about the volunteering I do.
In a world where we are all pressed for time; we sometimes don't notice what's happening within our communities. I know I found it easy to lose my connection to other people and volunteering was a way of reconnecting; making a difference to others and developing my own skills and confidence. Through volunteering at a local school, I've had some of the most memorable experiences of my life.  What has become clear to me is that I've ended up getting much more out of it than I ever expected.
For me, it is really important that as a BAME (Black Asian and Minority Ethnic) person I volunteer; even in a small way.  It helps me to make connections to my community as well as share my experiences with both BAME and non-BAME people. Being of mixed race I have experienced the ugly side of prejudice and racism as well as the unintentional faux-pas that comes from a simple lack of knowledge and understanding. Volunteering means I can give opportunities for young people to encounter views and ethnicities they may not have encountered before and have those conversations about discrimination of all types in a safe and inclusive environment.
About 17 years ago I became involved with Rossall School which is based at Cleveleys, Lancashire. As well as catering to local children the school is an International school with a variety of cultures and beliefs.
When I first started helping at the school, I remember being very nervous. I was 23, and some of the students were only a few years younger than me and the smaller children were a complete mystery! I remember the first time I took a class feeling beyond unprepared; I was standing in front of a room full of teenagers, all of whom were looking at me to inform and entertain.  Like something from Lord of the Flies I thought they'd be picking their teeth with my bones by the end of it! The reality was completely different - the children were delightful, engaging and downright funny. Most of all they were inquisitive and open to new ideas.
Since then as a result of volunteering I have had the opportunity to share and develop my skills and experience in so many different ways. I've gone on trips to the theatre, museums, conferences and even gigs at the MEN arena and Download Festival. I have given lectures to the school's Farrell Society on the psychology of Shakespeare and Nationalism, where the challenge of making the subject alive was rewarded by thoughtful questions and buckets of enthusiasm - especially from the Rugby players after I played them the 'St Crispin's Day' speech.
As well as drawing on my academic background in Psychology my experiences at HM Land Registry equipped me for the volunteering I do. Experience as a Harassment Advisor, Diversity Champion and Trade Union Rep has helped me to be able to engage and support people with difficult topics. I've learned with the support of colleagues to use my own experiences as well as to critically analyse policy to help support wider diversity objectives.
By speaking to colleagues about Bullying and Harassment and Diversity I have been able to speak to students about how they can mentor others and showed them techniques that combat Bullying. Sharing information as a Diversity Champion has also shown me the value of everyone's personal experience. It means I can speak openly and frankly to classes about mental health and my own experience of what it is like to be a carer for someone with mental health problems, challenging the stigma that often accompanies mental illness.
Volunteering has created lasting friendships and has made me a more enthusiastic person. I gained confidence in public speaking, increased my knowledge and improved my ability to communicate effectively and plan ahead. Most of all though the openness and idealism of the children has rubbed off on me.  Often the things we cover are new to them and it helps me see them in a new light also.  It has been a privilege to see those children grow and to see them progress in their chosen careers or even sometimes pay us a visit years later with their own children; that is something I wouldn't miss for all the world.