You might not know who we are (or where we are) unless you have recently applied for a new role. It's been a busy time for us recently as we've been supporting the whole business with their recruitment needs. In the last financial year, we have recruited over 300 people.
I'm Karen Harvey and I've worked in the recruitment industry for most of my career. I'm the Resourcing Team Manager in the Human Resources (HR) department based in our Nottingham Office. I started working here in September 2009.
I have to admit, coming from the private sector recruitment industry to the Civil Service was a bit of a shock! It took some getting used to as recruitment moved at a slightly different pace. However, I've found that the processes in place in the Civil Service is there for the right reasons; to ensure we are getting the best candidates for jobs by using a fair and transparent process.
The volume of external recruitment at HM Land Registry has increased over the last couple of years which has been great but challenging at the same time for our small team, which consists of myself, Heather Corbett, Eloise Carter, Allison Wheatcroft, Frank Couchman, Ian Evans and Kamen Hulbert who joined us in the last few weeks as an Apprentice.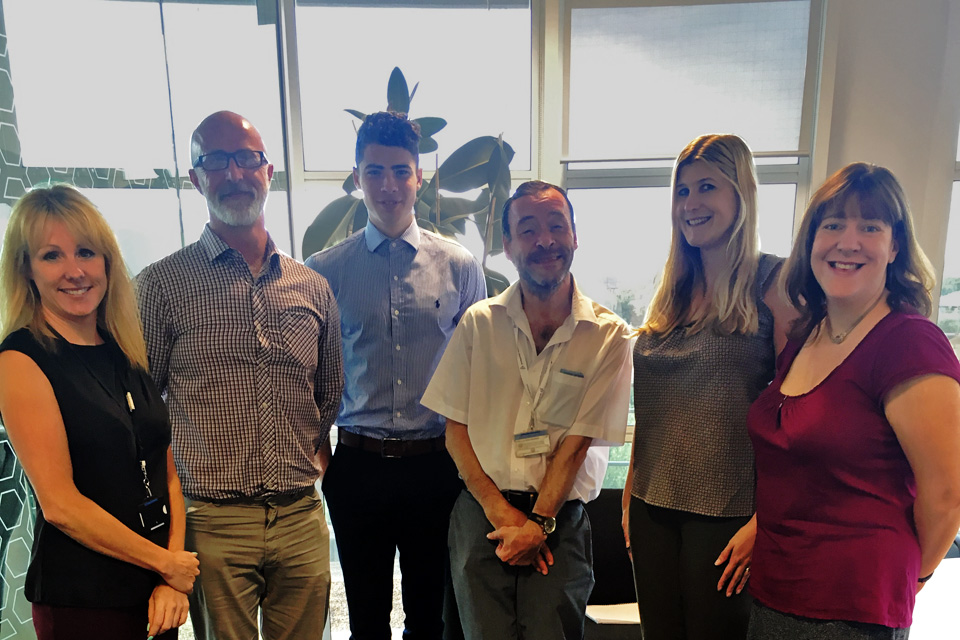 We manage all sorts of queries from candidates and recruiting managers, which we receive either through our team email inbox or phone line.  We have a daily jobs hub (team status meeting) first thing every morning to go through all recruitment competitions. This helps us to decide what our priorities are for the day.
I love the challenge and variety of our work. We do everything from advising on job descriptions and ensuring adverts are well written to training recruitment managers. We also manage external advertising and marketing campaigns to make sure we're attracting a diverse range of candidates. Most of all we want to get the right people in the right jobs at the right time. We advise on reasonable adjustments, check and release recruitment results to make sure we offer the jobs to the right candidates. We also work with the HR Support Desk to do all the security checks required for new starters. The highlight of our day is normally when we fill a vacancy or someone thanks us for our help!
One of the great things about working for HM Land Registry is the people. We're lucky in our team that we get to work with all areas of the business on a huge variety of different campaigns. This can range from a one-off niche post in Finance to a bulk campaign of over 100 new posts in Operations. I work in a very supportive team where we cover each other's work really well. Senior Management support decisions and listen to ideas for change; even though they are not always possible.
You can email us at: hrresourcingteam@landregistry.gov.uk