Traditionally, residential property located in close proximity to a railway line or under the flight path of a nearby airport are not top of the wish list for home buyers. There are the noise issues and the inevitable worry is whether the property would represent a prime opportunity for a new purchaser when the time came to sell up.
Built environments can potentially pose major challenges for homeowners and offer little in return. However, today's infrastructure networks are not all planes, trains and motorways. Infrastructure (which is an organic creature all of its own) is also 'green'. In the residential property market, it is also sought after.
In recent years, UK government's research into green planning strongly indicated that there was a need to preserve the natural landscape. Additionally, built environments contributed significantly to climate change. More recent research into green infrastructure has focused on how planned communities will be developed around an eco-system. This means human habitation co-existing with the natural environment.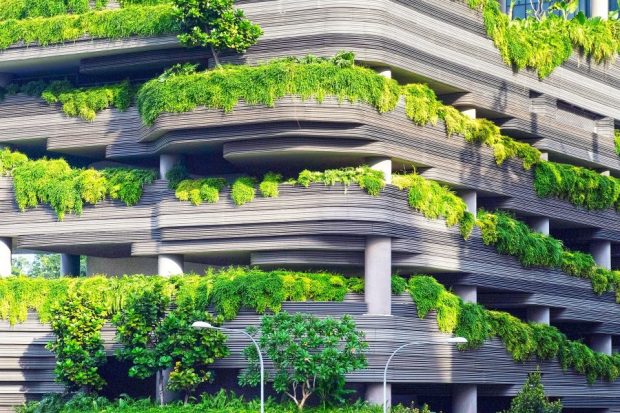 Green infrastructure is not always land remediation
Recently, I discussed the shape of things to come. We looked at the successful regeneration of London, E20, the former toxic brownfield area which became the site of the Olympic Park and Village. I'd like to open up the topic from land remediation to going green; what's its significance in infrastructure planning?
Big data's role in the piece shouldn't be overlooked. Despite having natural processes at its centre, green infrastructure planning is very reliant on precise data to identify risk and natural assets. It's important for project managers to be as mindful of existing wildlife habitats as any disused man-made structures on-site. Green infrastructure isn't a one-dimensional proposition.
Certainly, its core objective is to facilitate sustainable and eco-friendly environments. The approach has been employed in a number of regeneration projects. However, green infrastructure is also multifaceted and reflects the future of cities and smaller communities across the globe.
Here at home, local authorities are creating communities weighted in favour of green infrastructure. If you're looking to tender to participate in the supply chain for a local authority housing project, you'll discover that almost all come with a sustainability checklist.
Working collaboratively with the natural environment
Green infrastructure co-operates with natural processes to help us build better for generations to come. What we have come to understand as standard infrastructure materials: steel, concrete, cabling, even fibre optics falls under the category of 'grey'. These materials usually obstruct natural processes. Green planning looks at areas such as waste, water purification and biodiversity.
In order to gauge the viability of green networks, planners need to understand the existing environment and how it can be strategically mapped to offer the best returns to the community. A combination of entirely natural elements and some man-made (sustainable) features may be introduced. Overall, green infrastructure is concerned with connecting communities with green spaces. It conserves natural habitats and strikes an appropriate balance with grey infrastructure. Successful delivery has led to health benefits and improved quality of life for local residents. For this generation of homeowners, sustainable, pleasant environments increase the value of their personal investment.
Discover more
Green infrastructure is a topic of greater scope and complexity than I can summarise here. It is a core planning principle. Sustainable living is the expectation amongst homeowners and renters, particularly millennials. Local authorities are delivering through green planning initiatives as standard. If you're one of tomorrow's urban planners, I recommend exploring current research and visiting innovative sites like Future Cities Catapult.  Planning is now disruptive, data-driven, grey, green – and blue. More about that next time.