GOV.UK search
Many people have been complaining about how difficult it is to find information on our website so I would like to talk about the search function.
When you search on GOV.UK, the search tool will search every department and agency. This can often result in not finding the results you expected. For example, if you want to search for 'title register', you'll get results for all organisations - over a thousand results!
There is, however, a simple and quick way to filter by organisation. To only get HM Land Registry information, select the greyed out 'Organisations' tab and then select 'HM Land Registry'. The list is not in alphabetical order but based on the number of results using your search terms. You'll then get less than 300 results and only HM Land Registry content, which should help find the information you need.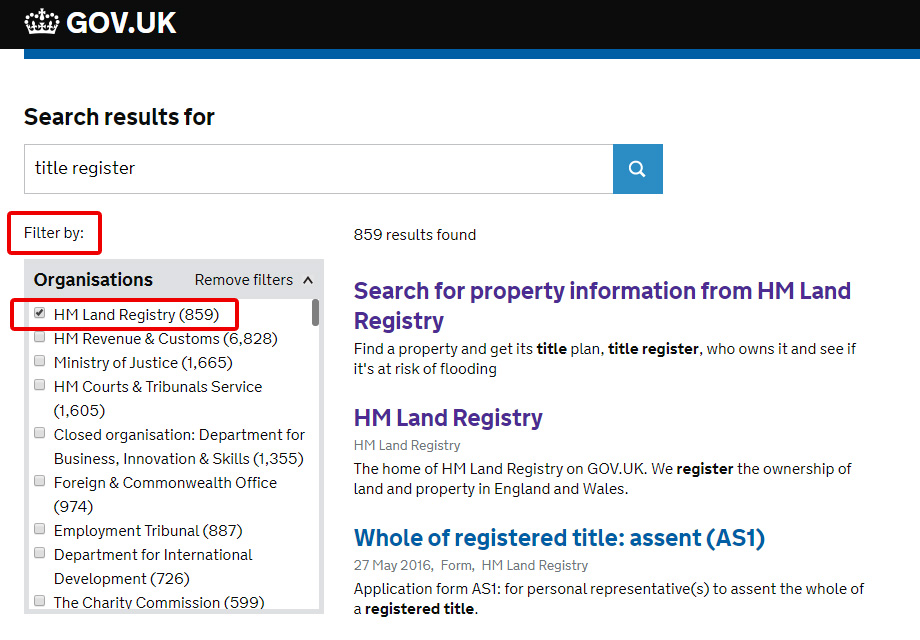 If you still can't find the information you need, you can provide feedback at the bottom of each page on GOV.UK, using the link "Is there anything wrong with this page?"
Your feedback is really useful. I review the anonymous feedback weekly and use it to improve the content of our web pages. For example, I was getting quite a few comments about where to send our forms, so I added a link to 'Fees and address' on every one of our HM Land Registry form landing pages to help users find exactly where to send their forms.