My name is Richard Mason and I'm a senior caseworker in our Leicester Office. I became involved with our network of charity committees when, having beaten cancer twice, I decided to organise the sale of Unity Bands for World Cancer Day. The response I received was way beyond my wildest dreams and it proves what a fantastic workforce we have here.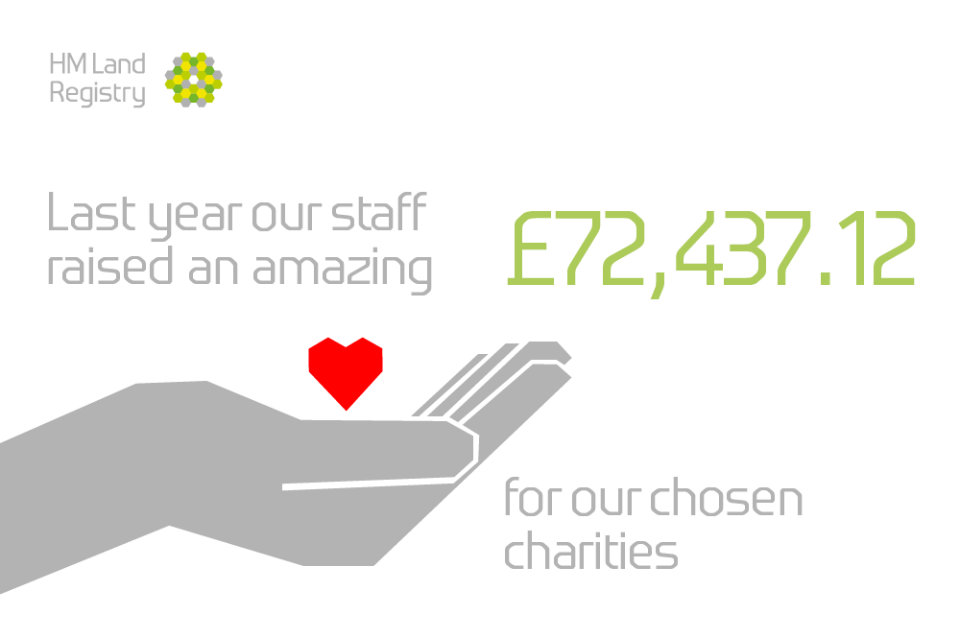 It never fails to amaze me how willing everyone at HM Land Registry is to come together to support worthwhile causes, whether that's by donating their time, effort or money. Over the past year, staff across our 14 offices have raised an incredible £72,437.12 for charities. These range from national charities such as Macmillan, Crohn's & Colitis UK and Guide Dogs to local charities including Rosemere Cancer Foundation, Dove House Hospice, homeless charity The Wallich and helping swimmers from Peterborough to attend the Special Olympics.
Most of our offices support the main charitable days that occur such as Red Nose Day and Children in Need. The biggest single "collective" piece of fundraising was for World Cancer Day raising £4,448.27. In addition, numerous local charities are supported based on nominations from our people.
Our huge fundraising total doesn't include all the external volunteering work undertaken. Staff members across the country also worked together to help support a colleague who suffered a life-changing injury.
Some of the highlights of our fundraising activities included:
a team from our Fylde office who took on a 'Tough Mudder' (a 12-mile course featuring 22 obstacles, water, hills and lots of mud) and raised nearly £900 for Rosemere Cancer Foundation;
teams in our Plymouth office taking part in an Apprentice-style challenge to make the most money from an initial £5. The winning team raised over £2000; and
Dewi from our Wales office dressing as an elf for the whole month of December!
Of course, no workplace fundraising would be complete without lots and lots of cakes.