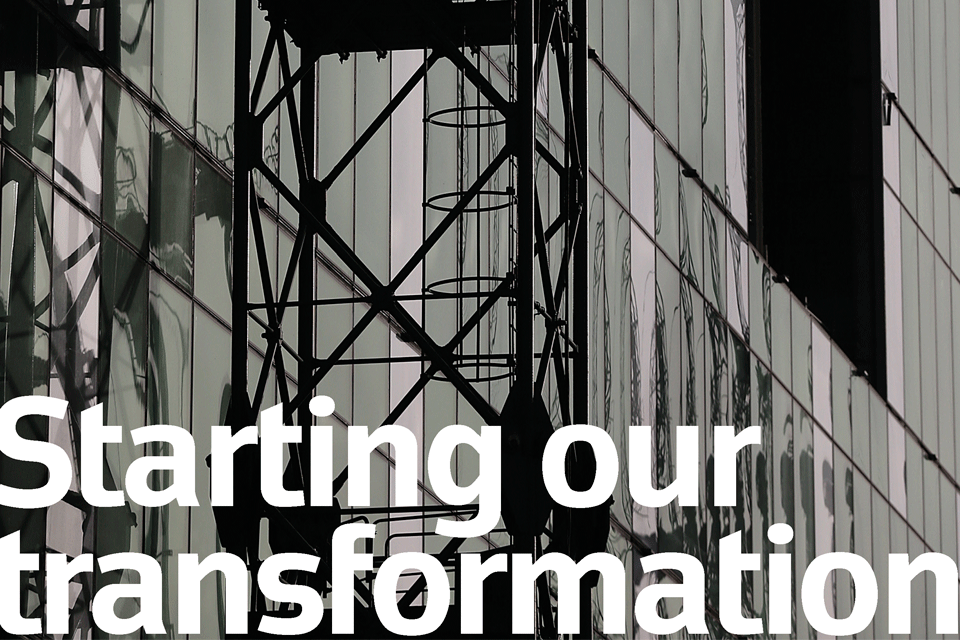 The digital transformation of our services, IT platforms and the register is vital to the success of our future plans.
We recently published our Annual Report and Accounts 2016/17, and a huge amount of work went into producing it.
I was working on my draft when I read a blog post by John Ploughman from Driver and Vehicle Standards Agency (DVSA) about their strategy and how it was written.
I agree with John that it's important to be open about the work we do and what we're trying to achieve. For us, the PDF version was designed first, and then it's been copied and pasted over to HTML, but not exactly. Let me explain.
Last year I experimented with formatting to make our report more accessible by making a single web page for the 100 pages of the report, available next to our PDF. This year, I decided to break down the report into five separate pages:
This solves a few issues as:
people can easily find the part they are interested in
it is easier to read on mobile and tablet
content is more searchable
web analytics will give us some insight about what people have been reading
people using screen readers should have a better experience (I've contacted our Disabled Employee Network to test how our web pages can be improved with this in mind)
It took about three days to prepare the web pages for GOV.UK, including time for my colleagues to fact-check the content against the PDF version (thanks to Gavin in our Digital Team), getting the images into GOV.UK sizes (thank you to Ian in our Graphic Design team) and doing other tasks.
So have a read and see what we're up to. Me? I have read the report more than 10 times already, but please don't quiz me on it!