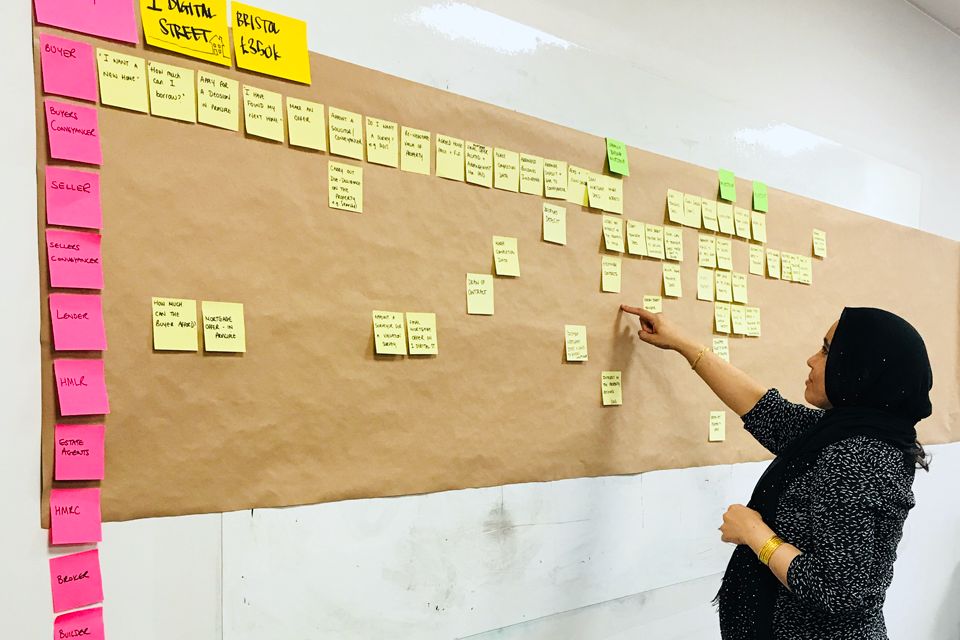 Anyone who's keeping up with digital in government or changes to the conveyancing sector will have spotted references to our research and development project, Digital Street.
The project has now started its second year, and in a few weeks, we'll have a video looking at the work done so far in year 1. In the meantime, we wanted to give you a preview look at the prototype services we came up with.
The point of Digital Street is to give HM Land Registry a space to break away from the constraints and current ways of thinking about the home buying process as it stands today. We wanted to explore how we could use technology to revolutionise land registration and conveyancing.
We started with users. We organised a series of workshops and research sessions with people who are involved in land registration and conveyancing. We talked to conveyancers, estate agents, mortgage lenders, homebuyers, and sellers. Among other things, we asked them:
How do you see technology changing your role, or your organisation, over the next 10 years?
Three proofs of concept
We used the research insights to develop a set of digital mock-ups that show what could be possible. A hackathon helped us develop these ideas further, and turn them into proofs of concept that we can show to other people.
In the spirit of "showing the thing", here's a quick look at each of them. Keep in mind that these are all early prototypes, with rough edges and missing parts. They're a way of showing our ideas for what's possible.
Concept 1: Property assistant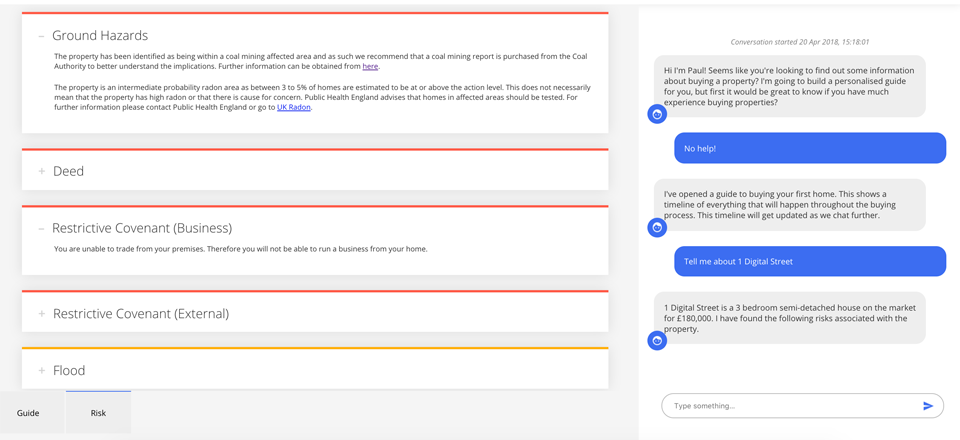 In this mock-up, homebuyers can ask questions in plain English, and get instant help and advice about the steps they need to take to buy a home. Our thinking here was that making things easier to understand up front means users can make more informed decisions, earlier in the process.
For example, it's common for people to get emotionally attached to a property they'd like to buy, and to start spending money on doing that, only to find out many weeks later that there's a problem they didn't know at the start. Maybe the property is at high risk of flooding, or they can't park a van on their drive, or run a business from the property. Showing this sort of information to users earlier might avoid these unexpected surprises.
The chat interface would be just like sending an SMS message to a human being, but behind the scenes, the answers would be provided by software making use of state-of-the-art machine learning techniques to interpret the known data about a property.
Concept 2: Instant mortgage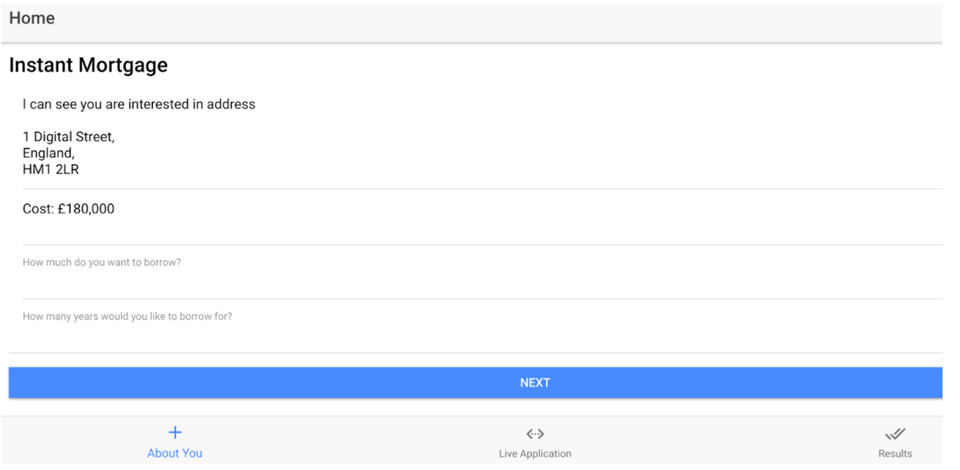 Here, we tried to imagine new ways of approving mortgages for homebuyers.
An app would look for relevant information about the homebuyer and the property they were interested in buying. It could check the register and other property data sources for any known potential risks, and if there were no complications, offer up a list of pre-approved mortgage deals from a variety of lenders.
Again, this is about speeding up the home buying process by connecting up the right information from the right sources earlier.
Concept 3: Property exchange assistant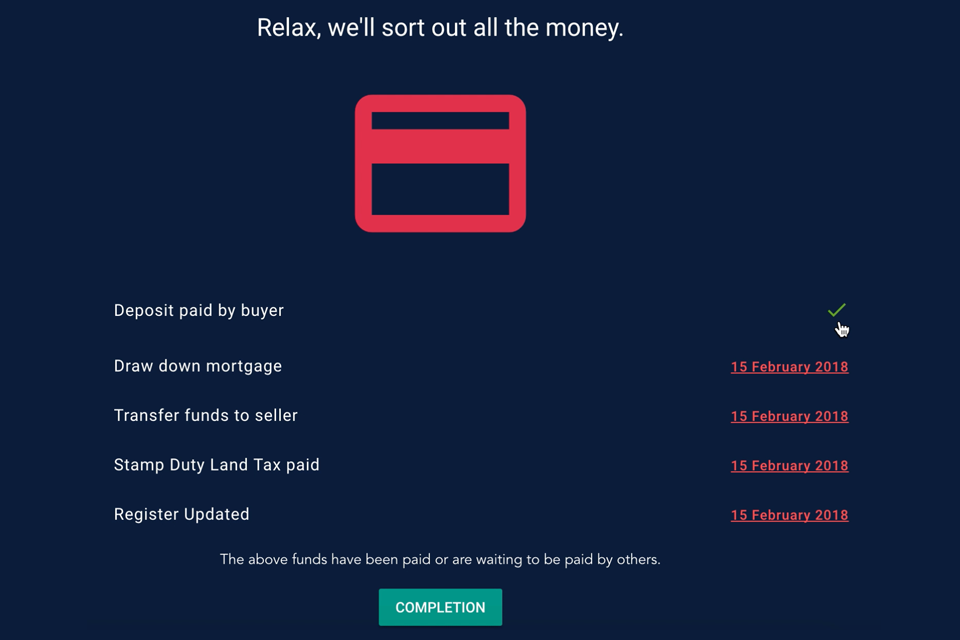 Finally, we looked at the sometimes stressful process of exchanging and completing on a house purchase.
This concept shows an online service which digitises both processes using smart contracts, as well as automating the transfer of funds and updating the register using blockchain or digital ledger technology.
This is our way of thinking out loud
We're not saying that we, or the industry, should ever develop these specific proofs of concept in real life. What we are saying is that services like this, using technologies like these, are the kind of thing we should all be considering. We should be ambitious. We should be bold. Technological change will only continue to accelerate. It's important that we become an organisation that can respond to that change, and make best use of it. Research like this helps us do that.
If you'd like to see more of these proofs of concept, you'll see it in the video demo that we plan to publish soon.