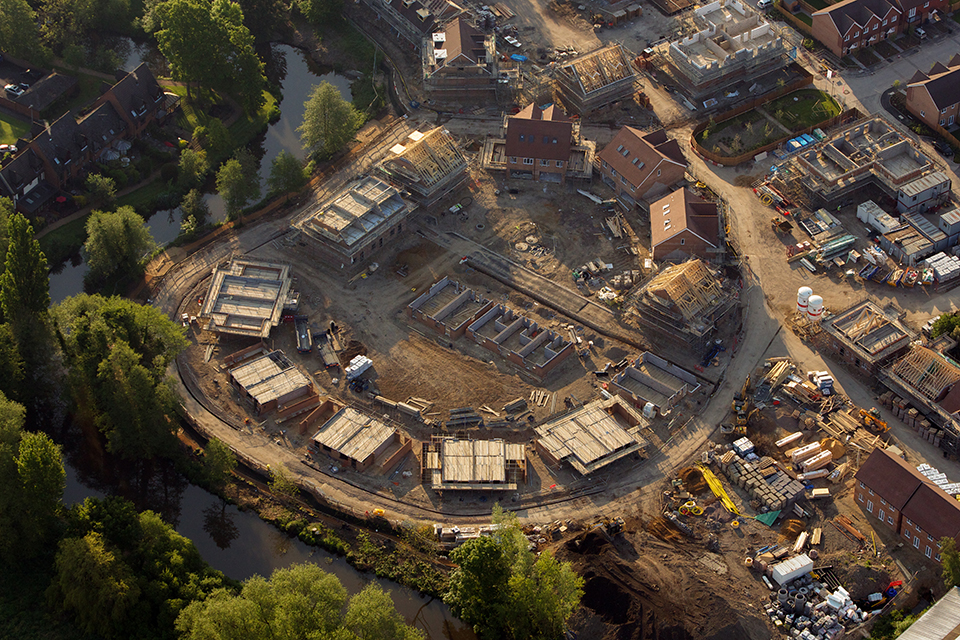 As the Deputy Director for Comprehensive Registration at HM Land Registry, I'm overseeing our goal to achieve as close to 100% land registration as possible. As of April 2018, over 85%* of the land mass of England and Wales is registered.
[* Update: As of September 2019, 87% of land in England and Wales is registered.]
Achieving comprehensive registration in England and Wales by 2030 is a key target for the Government and is a core component of our Business Strategy 2017 to 2022.
What does 'registered' actually mean?
Registration is the official recording of property ownership. HM Land Registry records property ownership in the Land Register, which is the official ownership list for property in England and Wales. Northern Ireland and Scotland have their own land registries.
Many people assume that all property is registered but there are various reasons why that's not the case.
The main reason for a property not being on the Register is that there hasn't been a transaction, such as a sale or mortgage, on that property since registration became compulsory in its area. So, some people may be living in an unregistered property if they haven't moved house (or re-mortgaged their current one) since the 1980s or before.
Why do we want to achieve comprehensive registration?
The benefits of registration include:
The government's Housing White Paper states the need for more building to address the country's housing shortage. Comprehensive registration makes buying and selling homes easier as all the information necessary for conveyancing will be in one place – the Land Register. This will mean it's easier to check who owns property and there is more transparency about who owns what.
A comprehensive register will make conveyancing simpler, faster and cheaper as all the information necessary for conveyancing will be in the Land Register which is online and available to everyone to see. If land isn't registered, the conveyancer has to get the deeds from the client or mortgage lender and examine them, all of which costs time and money.
There will always be some little bits of land where the owners are difficult to identify, which is why we're aiming to achieve 'comprehensive' rather than 'total' registration.
Our initial priority is to register any publicly-owned land that can be used for housing and development purposes in the areas of greatest housing need by 2020. This will make it easier to identify where there may be surplus public land which could be available for housing development.
While our initial focus is on registering all publicly-owned land in order to boost housing development, we have longer-term goals. These include registering all remaining land by 2030.
Once we achieve comprehensive registration, we'll be well on the way to making house-building and house-buying simpler, faster and cheaper for everyone.
How are we going to achieve comprehensive registration?
Well, it's not going to be easy! However, we've already created teams of people who are dealing with around 400 first registrations (the term we use when properties are registered for the first time) that we receive every day.
We also have a Public Sector Engagement Team who will be contacting local authorities throughout 2018, helping them to identify if any of their land or properties are yet to be registered and working with them to make the registration process as streamlined as possible.
How do I register my property?
If your property is not registered with us, you can register it yourself or use a conveyancer. We have guidance on GOV.UK about registering property for the first time.
We also have guidance for any local authorities wanting to register their land and property.
The cost of a first registration depends on the value of your property. There is a 25% reduction for voluntary first registrations. A voluntary first registration is when you choose to register your property rather than having to because, for example, you are selling it or taking out a mortgage on it. If your property's value is between £200,001 and £500,000, the reduced fee is £200. There is a maximum fee for large-scale voluntary first registrations of £30k depending on certain conditions.