At HM Land Registry we are passionate about developing our skills, building our capacity, modernising and reshaping the organisation and empowering our expert people. This speaks to at least two of our four values,"we drive innovation" and "we are professional".
An average of 5.2 training days per person, per year, is provided to all colleagues, incorporating technical training, digital skills training and personal development. Technical e-learning is provided for our expert caseworkers, which helps them process applications faster and more accurately.
In addition, we are recognised as a leading employer when it comes to apprenticeships and have expanded our programme in our Operations, Finance, Legal, Digital, Data and Technology, and Human Resources and Organisation Development directorates.
A total of 179 people have started an apprenticeship with us this year and approximately 70% of apprentices remain with us following successful completion of their apprenticeship, ensuring a skilled and practised workforce for the future.
But who's behind it all?
Introducing the Organisation and Employee Development Team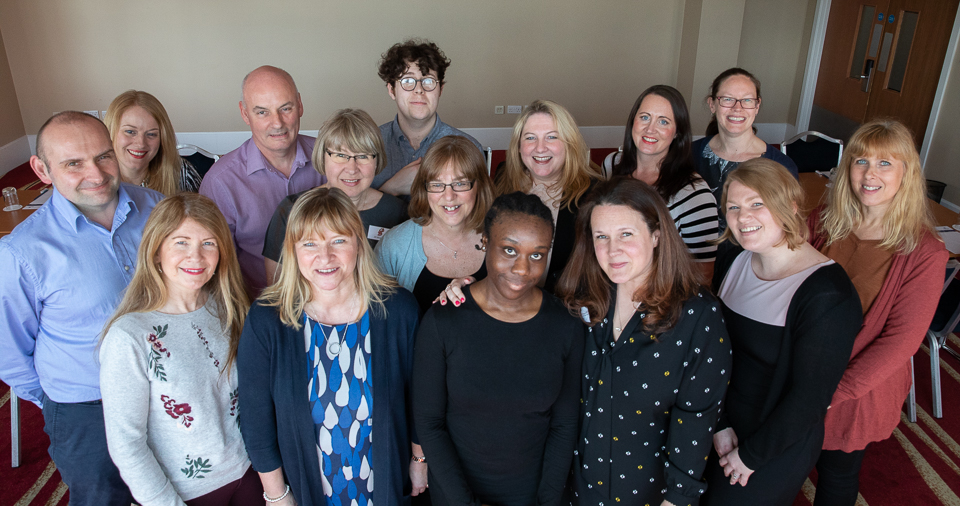 My colleagues and I can be involved in a variety of tasks day to day. Our 'business as usual' consists of creating and updating technical e-learning for our caseworkers, designing and delivering leadership and management training, running induction events for our new starters and overseeing our apprenticeship programmes.
There is variety and challenge to the role. We have the choice of how to undertake our work, designing and delivering training that meets organisational and individual needs.
We co-ordinate the 'Opportunities for All' scheme, which is aimed at supporting staff in achieving their potential, by promoting both local and national development opportunities. We also support the skill and training elements of organisational change projects and manage the training budget.
We work with all areas of the organisation to develop and maintain a Capability Plan that identifies which skills our people need now and in the future. This helps us plan appropriate training and development so the organisation can continue to build and maintain its technical and professional skills and expertise.
Our team have a key role in supporting all elements of delivering the Business Strategy, including the implementation of training and development programmes to build skills, developing our leaders and managers and everything in between!
It is important we keep our own professional knowledge up to date and stay informed of the latest innovations in learning and development practices, to make sure the training provided best meets the needs of a diverse workforce. Meeting people from all walks of life across the organisation is a highlight of the job.
We are a geographically dispersed team, as HM Land Registry has 14 offices across England and Wales. Despite working remotely from one another, we have a strong bond. We are proud of how well we work together and support one another through good times and when the going gets tough! We have also had apprentices join our team, who bring fresh experience and skills to the group.
While on the subject of apprentices, I should probably mention that we recently received a national award for our apprenticeship programme at the Public Services People Managers Association awards.
While we don't do it for the trophies, I speak for us all when I say we are enthusiastic about our work and genuinely enjoy what we do, so to have our hard work recognised is a real highpoint for all of us.