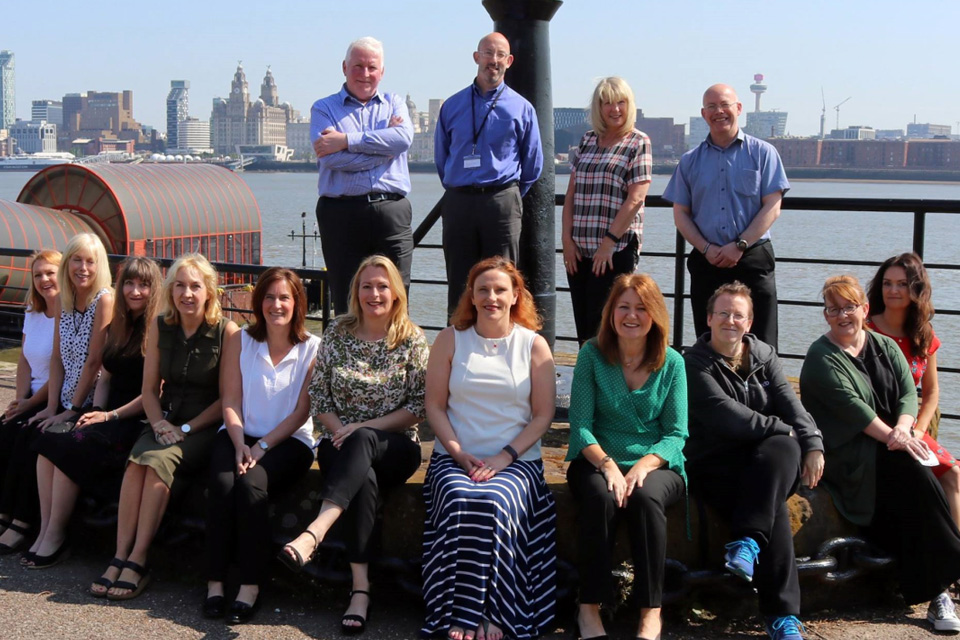 We hold one of the largest transactional and geospatial property databases in Europe and since 1990 our register has been open to the public. In our recently published Annual Report and Accounts 2017/18, we wrote about how the information in our register is valuable to a wide range of users from buyers and lenders making more informed decisions, to property professionals and financial institutions.
Further, our data enables entrepreneurs to create new products and facilitates transparency to combat fraud and corruption, and we have committed to opening up more of it to maximise the benefits to wider society and drive innovation in the digital economy.
We offer free and chargeable commercial data services for customers. Income from the sale of our commercial data is used to support the release of further datasets, with the aim for them to be open or free of charge wherever possible.
Introducing the Data Services Team
Our team's role is to support these commercial and data customer requests. We're a close-knit team of 17 people who've been together for five years.
We handle all commercial and data enquiries and sales from start to finish, from initial query, right through to raising and issuing invoices and any aftersale issues. The full list of products we support vary from conveyancing services right the way through to spatial data and they are all listed on GOV.UK. We also provide bespoke data requests if our off-the-shelf products don't quite fit our customers' requirements.
We provide customer support for published datasets. When the Commercial and Corporate Ownership and Overseas Companies Ownership datasets went live last November, the entire team worked on nothing else but those two products for a week, due to the unprecedented demand.
As the customer-facing team within the data group, we've always been able to pass customer insight and feedback to product managers (who are responsible for the progression of a product, such as the National Polygon Dataset) and the teams that are responsible for its development. This information can assist them with formatting datasets for publication.
In addition to the commercial and data products, we also deal with all Property Alert enquiries, including an assisted digital service for customers who are unable to access the service online, but want to help protect their property from risk of fraud.
It's worth noting that for every commercial and data service we provide, we've got an expert in our team. Between us, we have 465 years of service with HM Land Registry! We are happy to answer any queries customers have, or for you to contact us for more information by calling us on 0300 006 0478 or emailing data.services@landregistry.gov.uk.
For us though, it's not just about numbers, it is also about people's lives. Both the Property Alert and price paid services can generate very emotional calls from our ultimate customers – the citizen – and we pride ourselves on helping as much as possible to make sure people understand the process and feel their land and property rights are being appropriately protected.
The patience, skill and empathy the team employ in dealing with our customers, every day, is what makes me passionate about working at HM Land Registry.