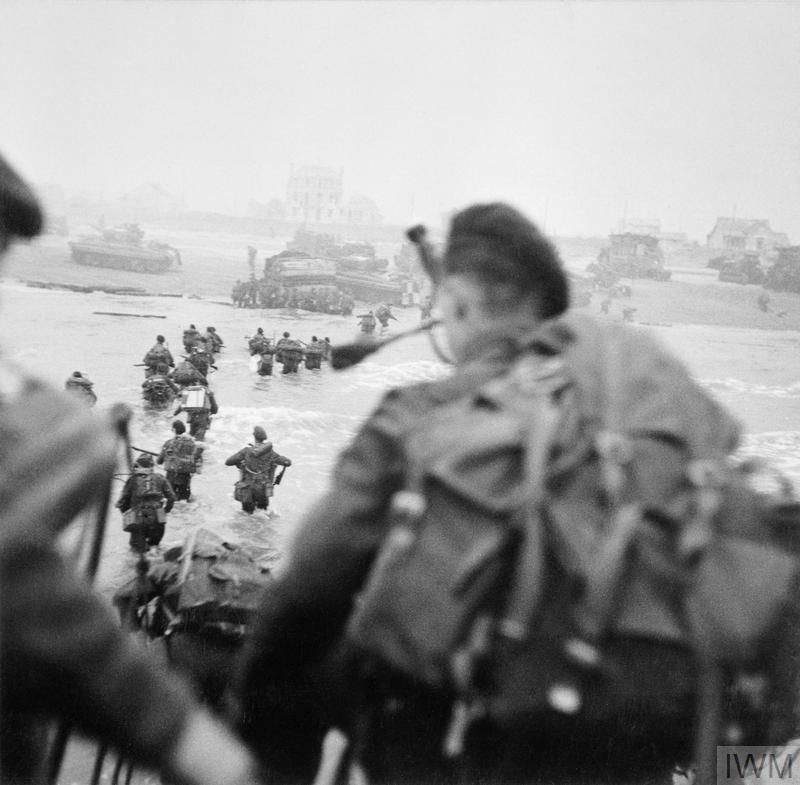 Seventy-five years ago today, two young men from HM Land Registry were among the tens of thousands of Allied troops taking part in the largest seaborne invasion in history.
Artillerymen Brian White and William Gitsham landed on the coast of Normandy in northern France as part of Operation Overlord on D-Day, 6 June 1944. Both survived to see the end of the Second World War and resume their civilian lives after six years of conflict.
At the outbreak of the war in 1939 HM Land Registry had about 700 staff, mainly divided into those who created the register and those who mapped the properties. The Plans side in particular had a lot of younger staff who were recruited in the late 1930s to deal with the extra work from the new compulsory areas of Middlesex and Croydon.
Many members of staff belonged to the reserve forces, having joined at the time of the Munich crisis in 1938. They were quickly called up, with the Royal Air Force and Royal Artillery being the most popular.
Five years later and two staff members were preparing to take part in the D-Day landings. From the records we have it is difficult to know their exact role because we don't know their precise units.
Lieutenant Brian White
Lieutenant Brian Montague White (1918-1992) was born in Norwich and joined HM Land Registry as a Mapping Assistant in 1936. He left to join the Royal Artillery in July 1939 and was promoted to 2nd Lieutenant in 1943. His colleagues knew he was part of the 3rd Infantry Division on Sword Beach on 6 June 1944 but, like many of his generation, he didn't like to speak about it. The Royal Artillery had five units that landed that day – the 7th, 33rd and 76th Field Regiments, the 20th anti-tank regiment and 92nd Light Anti Aircraft, in all 2,200 men.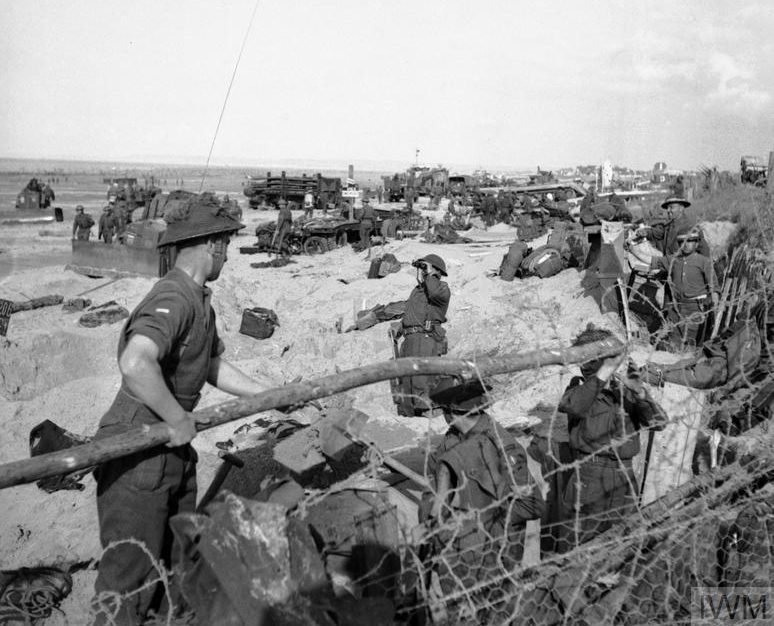 The Royal Artillery played an important role at Sword Beach, the resort town of Ouistreham. Even before the troops landed they were shelling German positions from guns mounted on landing boats. As soon as they were ashore they were providing support to the isolated parachute men holding Pegasus Bridge and to troops attacking other German fortifications, most of which had survived the earlier aerial bombardment intact. The anti-tank regiment was instrumental in throwing back a German armoured counter attack later in the day, critical to securing the landings. The local German commander had said if their attack on the British failed they would have lost the war.
After the war Mr White returned to HM Land Registry where he became a senior operations manager before retiring to live in Scotland in 1979. On his retirement it was said he would be making a new kind of early morning landing – on the beaches of River Spey with the salmon as his adversary this time.
Sergeant-Surveyor William Gitsham
Also deployed at Sword Beach on D-Day and the succeeding days was the 4th Durham Survey Regiment of the Royal Artillery, one of whose members was another HM Land Registry Mapping Assistant – 926978 Sergeant-Surveyor William George Gitsham (1919-1982). He also joined HM Land Registry in 1936 after obtaining his school certificate at Portsmouth Grammar School. One of his colleagues was Mapping Assistant Nancy Margaret Treadwell (1919-2008), whom he married in 1949.
The 4th Durham was the ideal regiment for Mr Gitsham to use his mapping skills. It started as a territorial unit recruiting in the north, but when war broke out it moved south and recruited a lot of people from the south of England, including William, who joined in October 1939. Their job was to map the location of their guns to help coordinate firing, and also to plot the location of the enemy guns by "flash spotting" (three teams looking for guns being fired) and sound location methods.
On D-Day the first party of the 4th Durham landed at 8.20am but grass fires caused by shelling meant visibility was too poor. At 10am using one trig point and sun observations they started mapping the beach area, later adding flags to mark other trig points, with the first results available to commanders by 12pm. This enabled the artillery to improve their accuracy.
A lot of this work required the 4th Durham to be in hazardous forward positions. Sgt Gitsham was wounded twice as his unit pushed across Europe, including at Nijmegen in the Arnhem campaign. He was also mentioned in dispatches for his earlier work in North Africa.
It should not be forgotten that there was already a second front in Europe, as other HM Land Registry staff were involved in the hard-fought campaign in Italy. On 4 June the Allies took Rome, an achievement overshadowed by D-Day. It was in this campaign that two mapping assistants, Captain James Donald Henderson (1915-2001) of the Royal Artillery and Lieutenant Geoffrey Cecil Sansom (1919-1948) of the Tank Corps, won the Military Cross.
With thanks for contributions from John Manthorpe and Chris Hare.