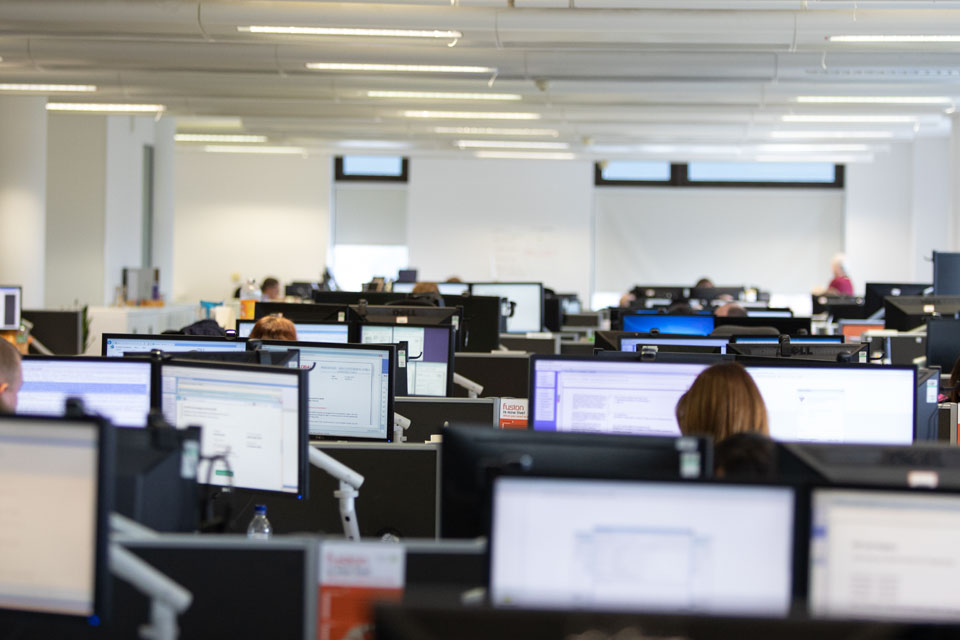 The Land Register of England and Wales contains more than 25 million titles covering more than 86% of the land mass. Any change to the register has to be processed by a member of staff in HM Land Registry. We receive around 20,000 applications every day, to be processed by more than 3,000 registration experts.
We want to make it quick and simple to deal with us
As outlined in our Business Strategy, we want to become the world's leading land registry and we're working on a new solution to automate the most straightforward applications and make complex applications easier to process. As part of one of the first steps in this journey, we have developed our Workflow project which routes work directly to the right people.
The mammoth task of sorting 20,000 applications each day used to rely on our caseworkers reviewing all cases to identify whether they were best placed to process this type of application. Given the legal complexity of some of our applications, this can be very time-consuming, delaying caseworkers from processing the applications. It was becoming increasingly evident this approach was no longer suitable.
Following extensive development and feedback from the members of staff who would be using it, the new Workflow system was initially launched in October 2016. Further testing and development followed until a live version was rolled out across the organisation in September 2017. By July 2018, one million applications had been processed through Workflow.
Introducing our Workflow system has been transformational for HM Land Registry. The new live system manages 45% of the organisation's register update applications across all 14 of our offices. In addition:
6 million applications have now been managed in the system
2,500 users have access to the system, including processors and managers
an average of 6,000 new applications a day are processed by Workflow
Workflow enables the Operations department to identify the total number of caseworkers assigned to processing these applications in real time, allowing for better team management
the system is also being utilised by our Call Handling and Customer Service teams
But what does this mean for our customers?
By improving our internal systems we are able to complete more applications, more quickly. This means shorter waiting times for new applications and it means our backlog can be reduced at a greater pace. In fact, Workflow has directly contributed to our meeting and exceeding our key performance indicator to complete register updates within five days. Workflow also moves us one step closer to our strategic aim of automating 95% of daily transactions by 2022.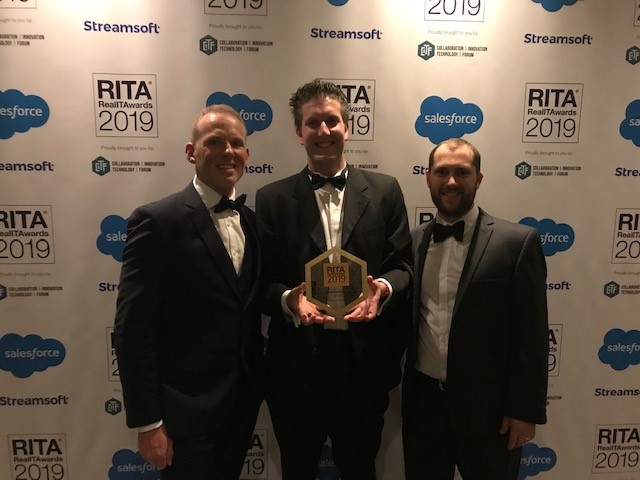 In May 2019, the project was recognised at the Real IT Awards. We won the Product Innovation category against strong competition, including Centrica and Dubai Police, which demonstrates the scale and breadth of achievement by the team.
This project has challenged what we do and how we do it. We have enabled the organisation to control work at an organisational level and to provide benefits and a better service to both our staff and our customers. The Workflow system will sit at the heart of our ongoing work to automate and simplify how we process the thousands of applications we receive, all of which will continue to make conveyancing simpler, faster and cheaper.