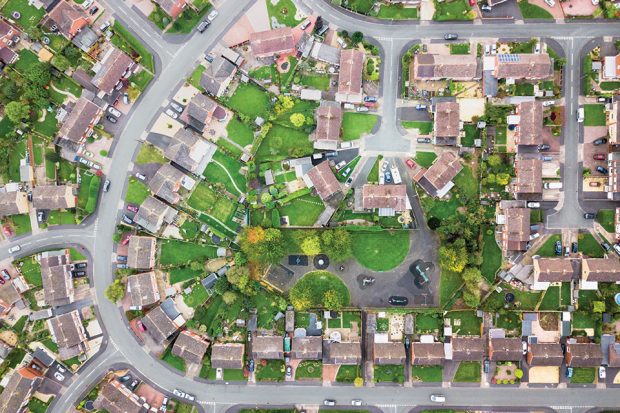 "An ungodly jumble." This is how Oliver Cromwell described English land law back in the 17th century and for the last 157 years it has been the responsibility of HM Land Registry to register land and property across England and Wales.  
We were founded more than 200 years after Cromwell died. There is some surprise, having been in existence since 1862, that the Land Register is not fully complete and 14% of the freehold land of England and Wales remains unregistered. 
If you understand the history of land registration and the various steps on the journey, maybe the surprise should be that 86% coverage has been achieved without resorting to anything more forceful than making registration compulsory if a specific transaction on the property takes place, combined with a programme of encouraging land to be registered voluntarily. 
We have an ambition to achieve comprehensive registration by 2030 so we need to understand what lies within that 'difficult' last 14%. Comprehensive means having registered all the land with a defined extent where the owner is known. Discovering what that land is, and why it has not been registered so far, are the most pressing issues ahead if we're to achieve the 2030 timescale.  
History of compulsory 
r
egistration
The principle of 'compulsory' registration is that if land is subject to a specific event such as a sale, that land will be brought onto the register. This principle was first aired in 1897 but it took until 1925 before the power was introduced for the government to initiate areas of compulsory registration. The first compulsory area was Eastbourne in 1926 which now stands at 95% registered. 
It took until 1990 for the whole of England and Wales to be subject to compulsory registration.   
Pace of 
natural 
growth
The pace of the growth of the Land Register relies on several things and HM Land Registry has taken steps to increase the number of events that trigger registration.  
Events that can trigger a first registration include a death of a sole proprietor, a sale, a mortgage or appointment of a new trustee.  
Due to these 'triggers' over the last few years, coverage has increased by just over 1% each year, which equates to an annual growth of around 150,000 hectares, but this is likely to slow as the scale of unregistered land diminishes.  
Higher level of activity in the housing market can also increase registration rates as more sales mean more registrations if the land is unregistered.  
Encouraging a faster
 pace
Despite compulsory registration being in place since 1990, by 2005 the Land Register still only covered around 50%. A successful programme to encourage voluntary registration was put in place which showed that, on the whole, property and landowners recognise the benefits and protection of registering their land or property with HM Land Registry.  After all, it is normally one of the most valuable assets we can have. We have run campaigns aimed at utilities, local authorities, farmers and large landowners such as the Crown Estate, Church Commissioners, National Trust, Forestry Commission,and Defence Estates along with many large private estates. This has resulted in a significant jump in the amount of land registered, taking the coverage to around 80% by 2012.  
Current strategy
We have an aim to register any unregistered public estate by 2025 which means our current focus is to work with public bodies to ensure all their landholdings are registered. We worked with the Ministry of Housing, Communities and Local Government to create a list which indicates the scale of unregistered public land.
The remaining 14%
Some of the remaining 14% of unregistered land will come onto the register 'naturally' because of a triggering event occurring and by 2030 we believe most residential properties will be registered.  
We don't hold data on unregistered land so we are researching other datasets to try to understand what is within that 14%. Some private landowners hold their land in a way that means it is unlikely to trigger a registration and some land is unlikely to change hands either for a long time or ever. We believe that much of the national road and rail network is unregistered and we are working with partners to address this, but we need to consider what extra measures can be used to complete the register.  
Achieving comprehensive registration is a huge challenge, and 2030 feels like a very short timescale given that the work began in 1862, but it's a challenge we are up for.  We're proud of the progress we've made since 2005, but recognise the effort needed in registering the final 14%.  
As always, we welcome your thoughts.