If you've ever bought or sold a property you will know that it can take a long time. There are a number of reasons for this. Some delays are avoidable and some are inevitable. With so many people involved in the process, it is often difficult for the buyer and seller to know what is happening at each stage.
Our ambition at HM Land Registry is to become the world's leading land registry for speed, simplicity and an open approach to data. Our Digital Street research project enables us to explore how we can use technology to make processes such as buying and selling property simpler, faster and cheaper.
Why are we looking at blockchain?
This year in Digital Street we set out to build a prototype that would enable a digital transfer of a property that automatically updates the Land Register. We were keen to test the use of blockchain technology in a digital transfer and therefore developed the prototype using the Corda platform.
To demonstrate the benefits of a fully distributed network, we worked with leading conveyancing firms Mishcon de Reya and MyHomeMove, payment intermediary Shieldpay, digital identity provider Yoti and HM Revenue & Customs to build an end-to-end proof of concept. We also created a simple mobile interface for the buyer and seller so they could complete their actions on their mobile phones, such as verifying their identity and signing their agreements. All we needed then was a real life property transaction to test the prototype.
The first digital transfer
On 6 March 2019 the sale of a recently refurbished, semi-detached house in Gillingham had completed. It had taken 22 weeks, much longer than the six weeks the buyer and seller had expected. In early April we sat down with all the parties involved to see how much time it would take to run the sale and purchase through our blockchain prototype.
We used a video chat to bring everyone together. The buyer, Peter, was at work in Medway and his conveyancer was in Manchester. The seller, Stefan, was in his partner's home in Gravesend and his conveyancer was in central London. The Digital Street team were in Plymouth, with representatives from Yoti in London and Shieldpay calling in from Malaga, Spain. Once each action had completed (such as drafting the sales agreement) the application automatically informed the next party it was their turn to act. The demonstration of the technology ran through, end to end, in less than 10 minutes.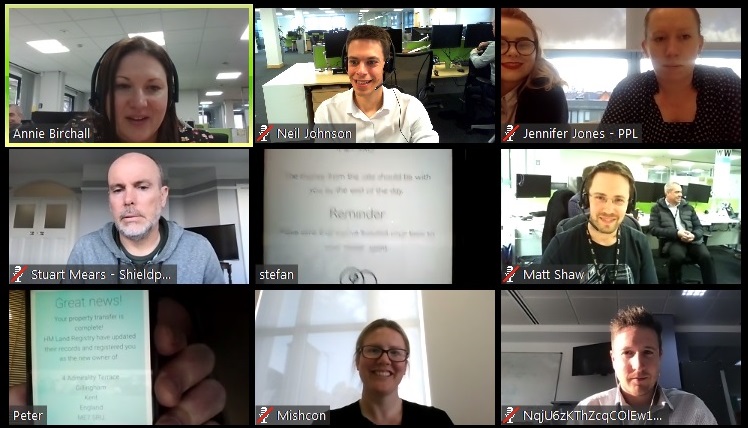 The technology behind the transfer
By using blockchain technology, each party was able to see a current view of the transaction, any historical actions that had been taken, and actions that still need to take place before the transaction was complete.
By holding definitive and permanent records of a property transaction in the open, with each stage of the transfer recorded for all parties to see, there is no confusion on who needs to act next.
By using smart contracts, we enable automation across the transaction including the transfer of funds and updating the Land Register (we used a copy of the Land Register for the test).
Overall this test was a success and we believe that blockchain technology could enable:
speedier property transactions
more trust in the transaction
higher levels of security
increased transparency for participants in the transaction
Working with partners across the industry
We have learned a lot of valuable things by working with people from across the property market.
We found that the industry is open to innovation. Building a collaborative community with the industry has been incredibly valuable. We cannot fix the problems the industry faces alone, and it therefore needs to be a collaborative effort.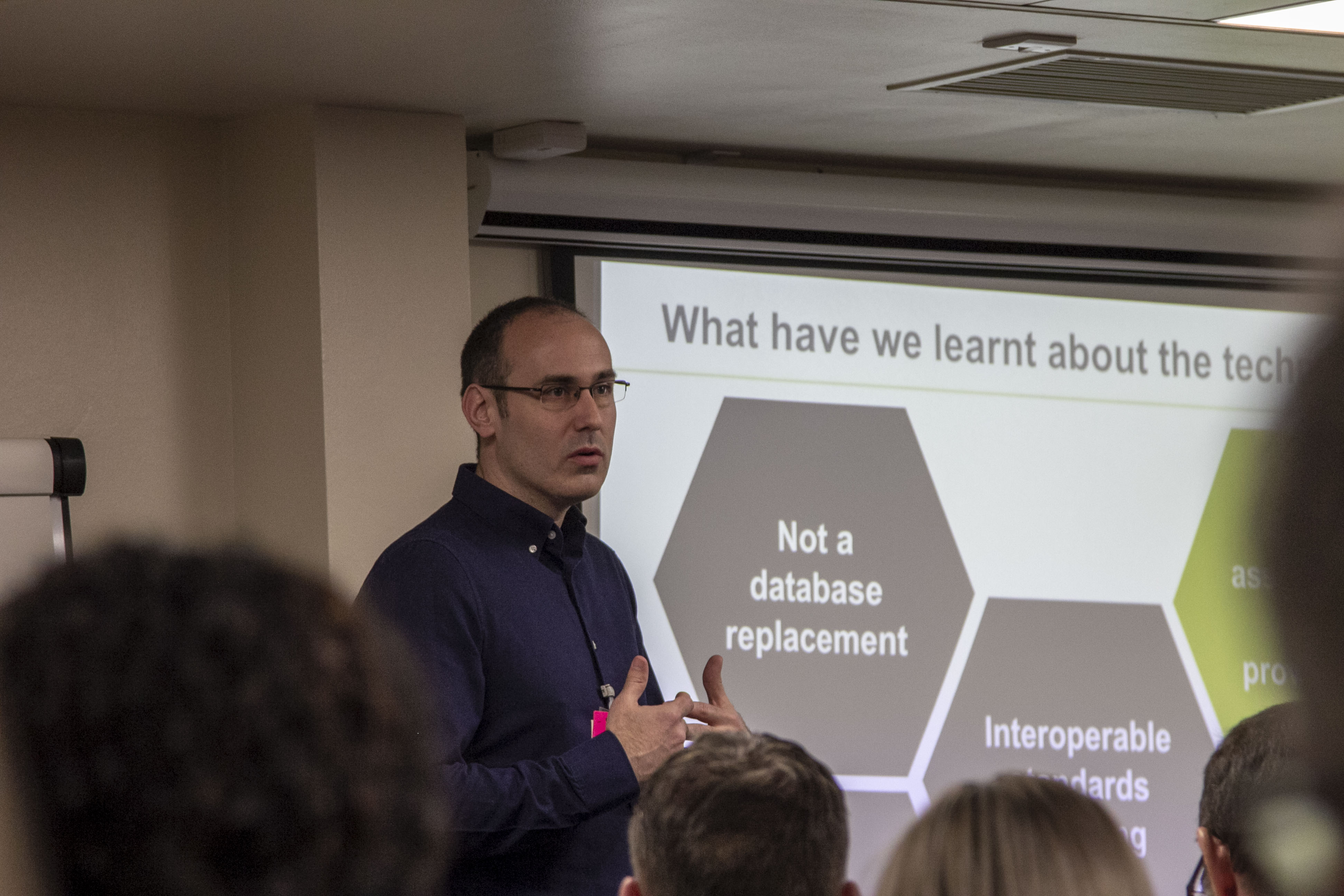 While we have seen a real appetite for technologies such as smart contracts, it is all still very new and we want to explore all the different models and technology providers available. Whatever the future holds, we want to ensure HM Land Registry's data is structured in a way that can support any model or platform the industry might move to in the future.
Throughout Year 2, the community has grown and strengthened, and we'd like to invite anyone who is interested in our work to get involved. You can do so by completing this short sign-up form.
We are really excited about continuing to work with the industry to see how we can influence fundamental change in the future.