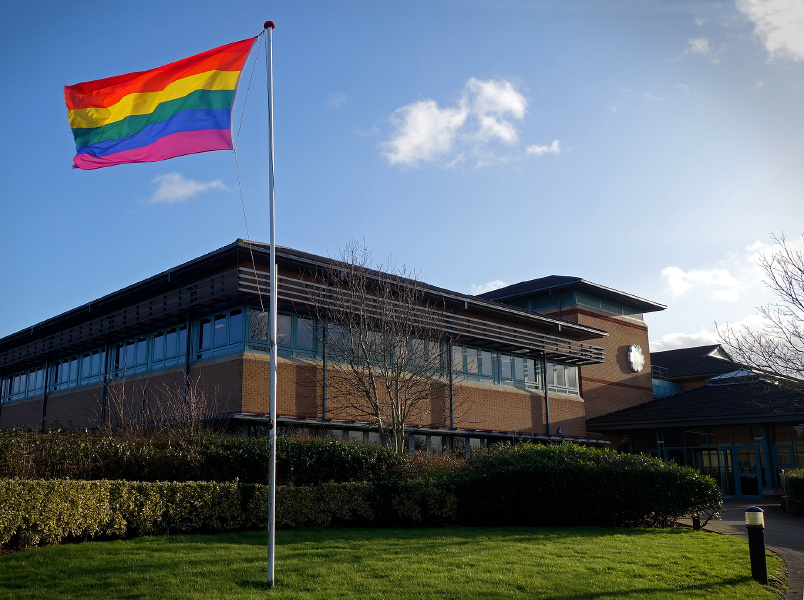 Every February in the UK we celebrate Lesbian Gay Bisexual Trans (LGBT)+ History Month, a time to acknowledge the progress made regarding LGBT+ rights, and to commemorate the fact that the LGBT+ community has been (mostly) accepted by the people of our nation in recent history. Unfortunately, this hasn't always been the case.
Even in 2020 there are many people who don't feel they can be open about their sexual orientation. Living as an out LGBT+ person carries a huge number of risks – violence, being ostracised from social circles and disowned by family, or general homophobic abuse.
So, despite the risks, why do I feel safe to be myself at HM Land Registry? Well, to be honest, I wasn't so sure I could be when I first started working here. Not for any particular reason, but it's a new environment, a new set of people, y'know? You just can't tell what it's going to be like until you settle in and get to know everyone. Luckily for me, the people I started working here with have been amazing.
My sexuality first came up as part of a general conversation with my new friend Dannielle (hi, Danni). After a while, having made more friends who knew and didn't care about my sexuality, I felt secure in my social circle and wasn't bothered if the whole room knew.
I can honestly say that I've never felt so comfortable as a gay man in any place of work as I have working at our Hull Office. The teams I've been on, the people I've met, they've been absolutely incredible. I can join in with conversations and talk about my personal life without having to keep certain aspects hidden. My sexuality isn't anything special. It's just a part of my life, and my colleagues recognise it as such. That is exactly why I feel so comfortable being 'out' at work – the people in my office.
Safe and comfortable at work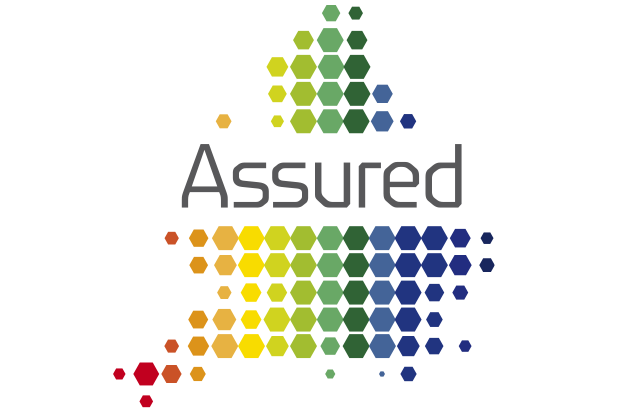 I'm now a rep for Assured, our staff network for sexual orientation and gender identity. I represent the LGBT+ members of the Hull Office and I endeavour to make sure that the work environment allows them to feel as safe and as comfortable to be themselves as I do, and I also promote various LGBT+ events.
Of course, our Assured network is not just for LGBT+ people. Some people have friends or family that are, or may be LGBT+, and others are our proud allies – anyone is welcome to join. I'm incredibly proud of the work that Assured has done for LGBT+ colleagues in the past and it's in very safe hands going forward too.
I'm starting to rabbit on a little bit, I think, so I'll get this wrapped up by offering a bit of advice. Do what makes you feel happy. If you're currently living in the closet, don't ever feel pressured to come out before you feel comfortable with who you are and the people around you.
To my colleagues of any sexual orientation around the country, all I can ask is that you keep on being amazing, supportive and continue celebrating diversity in both the workplace and in society in general.
Imagine how boring life would be if we were all the same. We live in divisive times and we mustn't let hatred or bigotry win! Life is difficult enough as it is, so let's stand together to make the future more compassionate, be there for one another, support one another and live and let live!
2020 is the Civil Service Year of Inclusion. Our colleagues around the country have been marking LGBT+ History month with a range of local events.
Our Assured network have also launched their Role Model campaign, celebrating our people and sharing insight into some of the issues that the LGBT+ community faces.
Our aim is to be the most inclusive employer in government, ensuring fair and equal opportunities for all.