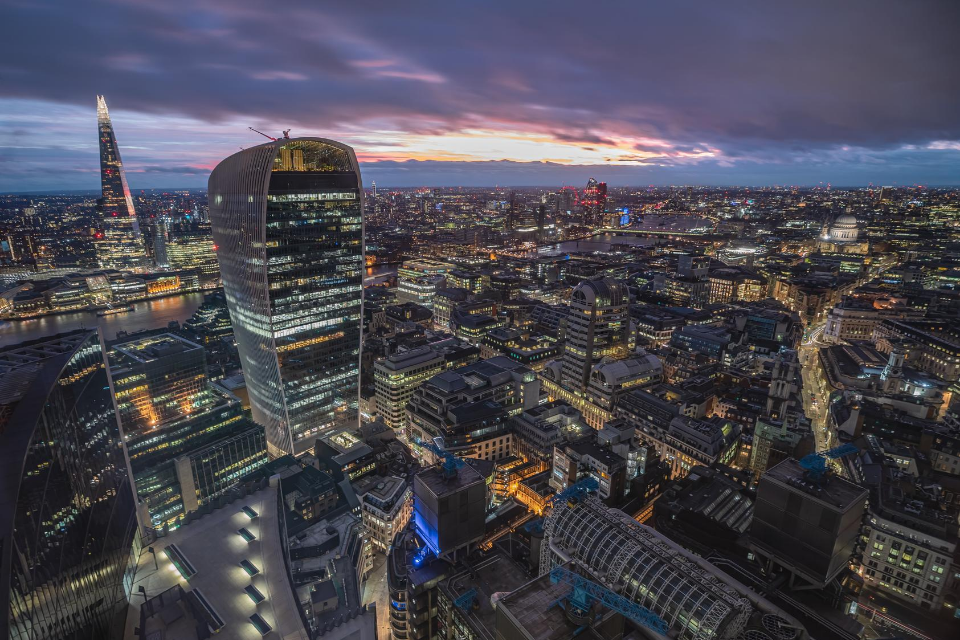 Ahead of an exciting milestone, and having just taken the reins as acting Director of Digital, Data and Technology, it seemed timely to share some recent updates and achievements as we continue to work toward realising our ambition, per our Business Strategy, of becoming the world's leading land registry for speed, simplicity, and an open approach to data.
Use land and property data
For some time, our published data has been available through a variety of platforms, a combination of our own .gov site and third-party solutions – all best suited to the size and user-needs of each dataset. As the suite of land and property data we have available continues to grow, it made sense to create our own platform. One which could house a growing complement of data under one proverbial roof, centred on the needs of those using the data, and capable of supporting digital and data driven services for years to come.
After a spell in development, and a lengthy public-beta to ensure a best-in-class user experience, I'm pleased to say the Use land and property service will now be our sole data hub – a one-stop shop for all our published data, guidance and online-licensing, with a single sign-in account. We'll be adding 2 more, monthly updated data sets in the coming days, something we'll continue to build on in the future.
INSPIRE and enable
You may have seen our recent announcement that, following the Geospatial Commission and Ordnance Survey's Public Sector Geospatial Agreement, we were able to release our INSPIRE polygon data under significantly less-restrictive terms. It is our hope that the new freedoms therein, will help drive innovation in and around housing, land and planning.
This collaborative approach between the UK's different Geospatial Data bodies, and the recently launched National Geospatial Strategy, makes it an exciting period of activity and renewed ambition for all of us. We continue to work with the Geospatial Commission, and its other partner bodies, to unlock the full value, and economic potential of our combined data, and to explore the role unique property reference numbers can play in cross-referencing data-sets, offering compound benefits for data science and analysis.
We'll continue to consult with key stakeholders on our plans to make more data available, and accessible, to support the property, and burgeoning PropTech and GeoTech industries, to help create a world-leading and digitally driven property market in the UK. Where viable, we will make this data available under Open Government License, and when this is not possible we've been hard at work formalising new, tiered licences. In these cases, licences will cater for research and personal interest users, under free to use terms, offer equitable terms for solely commercial use, and offer an 'exploration license' tailored to fuel product development and innovation, particularly among start-ups and small and medium-sized enterprises (SMEs) when developing early-stage products and services.
Innovation through Geovation
We're pleased to offer our continuing support, alongside Ordnance Survey, to the Geovation Hub in London and its start-up incubator programme. The competitive programme offers funding, business support, and mentorship to a bi-annual intake of promising early-stage PropTech and GeoTech start-ups, supporting their services aimed at anything from social housing development to supporting conveyancers and landlords, to a position of mature funding. The programme to-date has helped 117 start-ups create 484 jobs, and attract over £77 million in third-party funding.
The programme is currently welcoming applications – find out more about joining the programme, our current cohort of start-ups, and wider Geovation membership.
While the sombre background of coronavirus (COVID-19) remains, with it has come a renewed look at how data, digital services, and technology can serve our land, property and planning industries, an area we'll continue to support. While building on the accessibility, availability, and utility of our data over the coming months and years, we'll keep an excited eye on the novel and innovative uses that result.
For a comprehensive update on recent milestones, updates, and achievements at HM Land Registry, see HM Land Registry Annual Report and Accounts 2019 to 2020.