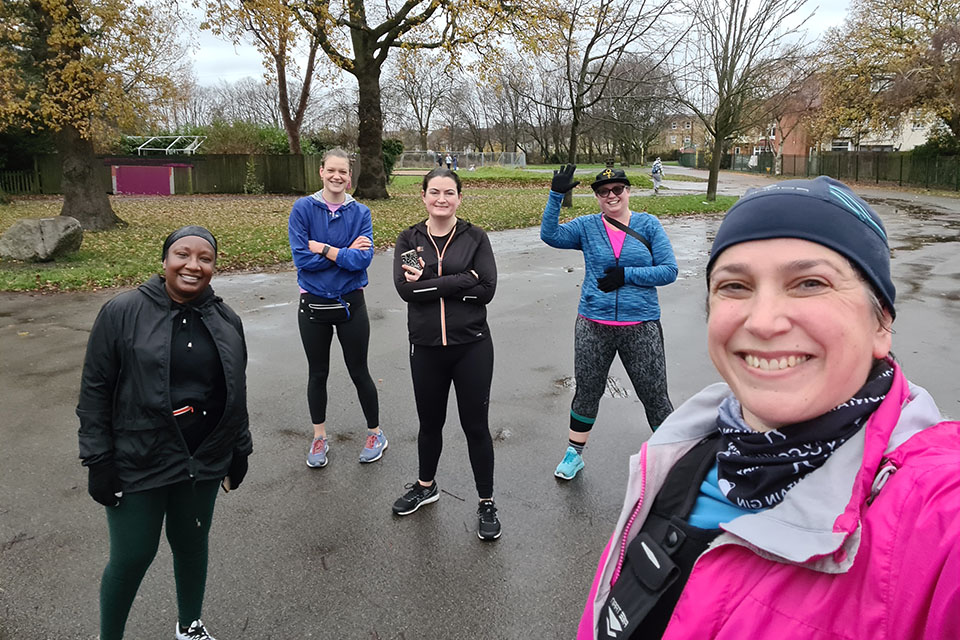 Throughout my career, I have volunteered for school reading programmes, the London Olympics, homelessness charity The Passage and Crisis at Christmas. Then 2020 arrived and life changed for all of us.
During the pandemic I was chatting with a friend about how important little interactions with others are. She told me about Run Talk Run (RTR), an organisation designed to 'increase accessibility to mental health support through a running support group'. I thought a gentle jog while providing a safe space for a chat seemed like a great idea. So, we set up RTR Croydon. We mapped out running routes and started our Sunday runs. This was around the time I started my new job at HM Land Registry.
As tiers and social distancing rules changed, I organised separate runs mid-week to give our members the flexibility to continue running in accordance with the evolving government guidelines. HM Land Registry's flexible working policy has allowed me to continue these runs. To build up my flexible hours, I have worked longer hours to build up enough time to block out my lunch break to be an hour and half twice a week.
This has been especially important for me when working from home as I have been motivated to get up from the desk and make use of the limited daylight during the winter. These longer lunchbreaks and having a 'running buddy' have meant even if it is drizzling, I have still been able to go out, get some fresh air and grab lunch before returning to my desk. It has made the last few months much easier to deal with.
My colleagues have also been volunteering their time in other ways using flexible working.
Elizabeth, Hull Office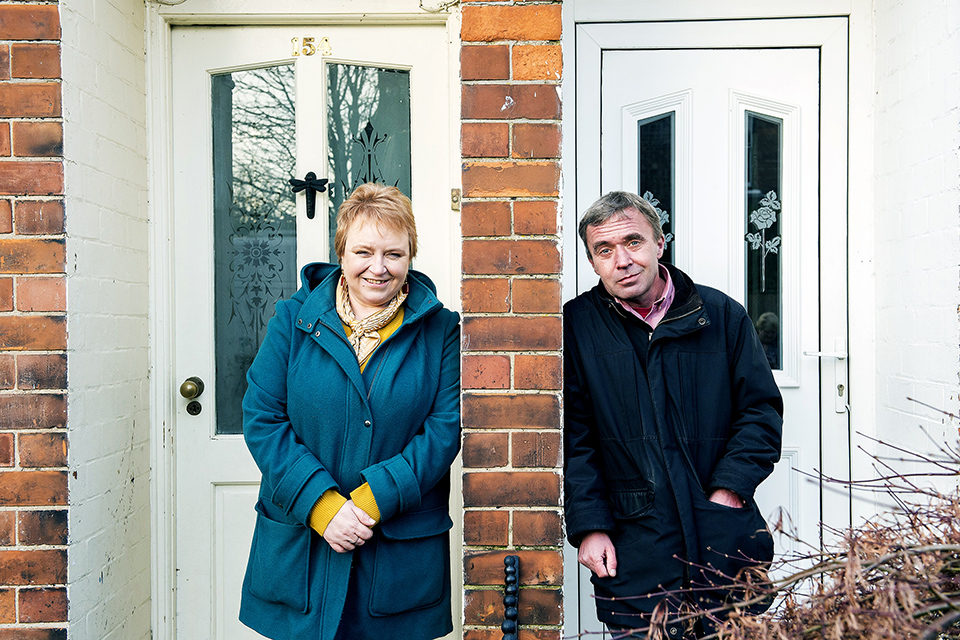 At the beginning of lockdown, I volunteered as one of a 400-strong network of neighbours to help support people who were vulnerable or shielding. We have so far carried out over 200 jobs in the community from shopping for others and dog-walking to collecting prescriptions and post. I am still able to continue this work today by building up my flexible clock to take a longer lunch or work a shorter day. Volunteering has been incredibly rewarding for me. I can help people, it gets me up and moving and it has been a great way of interacting with others which is essential during this time.
David, Swansea Office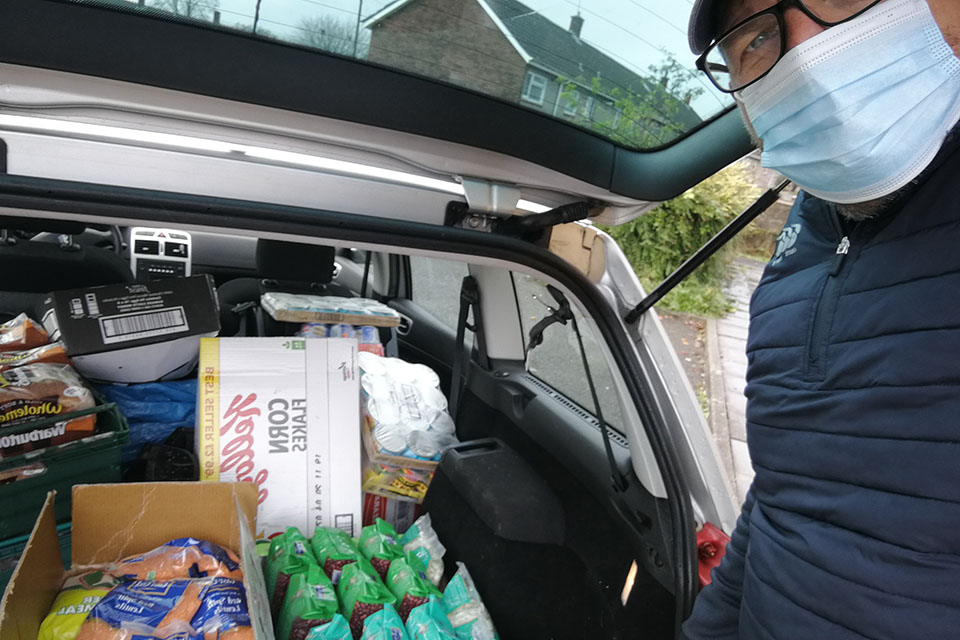 I signed up to volunteer through the Swansea City Council website at the beginning of the pandemic. I was allocated to help the House of Prayer foodbank by collecting food donated by Fayre Share, a collaboration of supermarkets, and deliver it to the local community centre for distribution. I have enough time to do this by building up hours to take a longer lunch break. Many months on, I am still picking up stock every Tuesday to deliver to the foodbank. Volunteering is both great for the recipients and good for the soul.
I hope reading what my fellow colleagues have been doing will encourage anyone to get involved. As well as flexible working, we also have the Employee Volunteering Scheme which allows staff to apply for up to three days' paid leave per year to undertake a volunteering activity. Working for an employer that encourages community activities allows me to do what I love while not interrupting my day job.
I am grateful to be able to continue running with RTR members. With such a challenging year, an activity like this has not only resulted in friendships being formed but improved my own and others' physical and mental health, even if some days are more walk-talk-walk!
See our current vacancies.