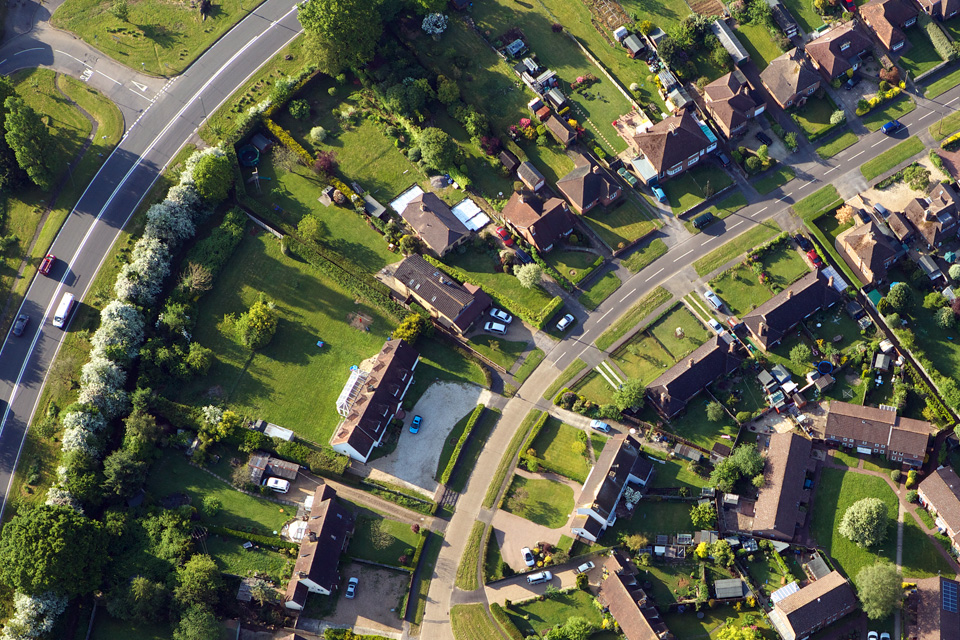 HM Land Registry's Local Land Charges (LLC) Programme is transforming 314 local authority LLC registers across England into a central digital service. This eliminates local variations in price, speed and format, providing 24/7 access to LLC data.
With 12 live local authorities on the register, gathering feedback and learning migration lessons is an important part of moving forward. As part of this process, we work with our LLC Advisory Board to gain their valuable input.
The advisory board ensures the stakeholders' interests are considered when developing LLC policies, services and products. It provides an opportunity for information exchange and discussion, drawing on the collective knowledge and expertise of the members. It also helps the LLC Programme with specific areas of research and plays a pivotal role in preparing organisations for business change.
Our Advisory Board members
The Council of Property Search Organisations
The major trade association for the property search industry, whose members undertake more than 2 million searches each year. Membership includes regulated personal search companies, producers of environmental and mining reports and specialist search providers.
The Society for Licensed Conveyancers
The professional body that represents the licensed conveyancer profession. It exists to serve the interests of its members working constructively with the Council for Licensed Conveyancers as well as other stakeholders.
Land Data
The official government appointed organisation that manages and regulates the National Land Information Service (NLIS) contracts. NLIS connects electronically and directly to every local authority in England and Wales. It is the safest, most secure and only regulated data hub in the land and property information market. Land Data, a community interest company, serves the interests of the general public by making authoritative property search information accessible to all.
Nationwide Building Society
The second largest lender of mortgages in the country, Nationwide is a member of the Building Societies Association, the Council of Mortgage Lenders and Co-operatives UK. They provide valuable insight on a lender's perspective of the homebuying process.
The Law Society
This independent professional body works globally to support and represent solicitors, promoting the highest professional standards, the public interest and the rule of law.
Association of Independent Personal Search Agents
A non-profit trade association for independent search firms across England and Wales. Informing and supporting its members, it also gets results when challenging rights for information from various sources.
City of London Corporation, representing local authorities
Local authorities are the owners of the registers being transformed and migrated as part of our LLC programme. As we work closely with local authorities before, during and after migration, we have used their feedback to help shape the future programme and the tools and processes. The relationship between the local authorities and HM Land Registry does not end when migration is complete – it is critical to ensure that local authorities continue to meet their statutory duty to maintain their charges in the Local Land Charges Register for their area after migration.
Local Government Association
The national membership body for local authorities. The association is a politically-led, cross-party organisation that works on behalf of councils to ensure local government has a strong, credible voice with national government.
The Local Land Charges Institute
The nationally recognised representative body for local land charges. The Local Land Charges Institute works closely with government departments, local authority associations, NLIS, the legal profession and the private sector on a wide range of issues, initiatives and legislation.
Local authorities
The owners of the registers being transformed and migrated to our LLC programme. As we work closely with local authorities across their migration journey, their feedback on our processes and tools have helped shape the future of the programme.
Successful collaboration
In August, we worked with the advisory board to develop a more accessible and streamlined LLC search result based on their feedback. We removed adjoining registration information to ensure that our search results are simpler and easier to interpret. In working with the constituent members, we were able to gain valuable insight into the direction that our service enhancements need to take to benefit all stakeholders.
The addition of a log-in feature when accessing migrated LLC data was introduced following feedback from our advisory board. Listening to their members, the advisory board was able to relay concerns around compensation protocols. The addition of a log-in feature provides more certainty for both local authorities and customers when considering claims for compensation, creating a more robust service.
During the migration process, an authority's LLC data is completely digitised and put through rigorous quality checks. This can have benefits beyond the LLC service. As the programme develops, the advisory board is helping us to explore the potential benefits of returning this cleansed data to local authorities, and how it can assist both the authority and their customers.
Jan Boothroyd, Chief Executive, Land Data:
"As a promoter of official, electronically sourced land and property searches, Land Data joined the LLC programme advisory board as a founding member in 2015. Our deep understanding of the property search market, along with many years of expertise as the NLIS regulator, means that in addition to our local land charges knowledge, we are able to give insights and informed guidance to HM Land Registry. This enables HM Land Registry to test drive different options, which are then developed to shape the programme. Our stakeholders, local authorities and the NLIS channels feel reassured knowing their views are represented and listened to at the advisory board."