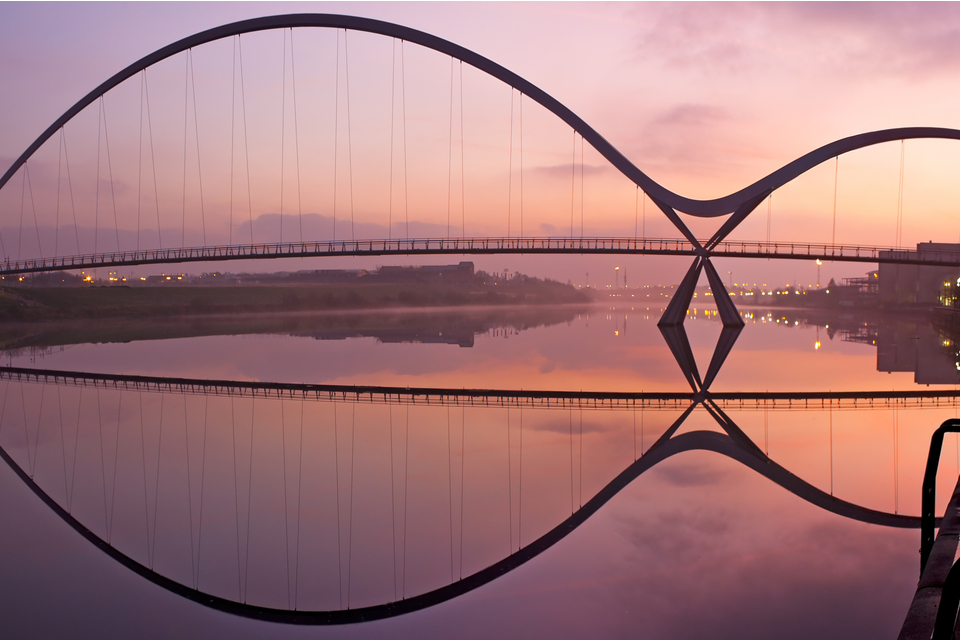 Stockton-on-Tees Borough Council is proud to be the first local authority from the North East of England to be part of HM Land Registry's Local Land Charges Register.
Having entered into discussions with HM Land Registry in 2018, we formally signed up to the programme in January 2020. This led to a formal programme of work to ensure that the council's local land charges register would be ready to transfer to HM Land Registry. This included an opportunity to make our processes more efficient and improve the quality of our data.
Stockton-on-Tees is a forward-thinking authority and we embraced this opportunity to modernise the service and improve the customer experience. As an authority we have a very supportive management team and the officers who deliver the service were reassured that this was an opportunity to develop the service and their own skills rather than considering it a threat.
Inevitably there were times when we did have some reservations regarding changes, as well as concerns regarding workload pressures, as anyone would when entering into a new project with new ideas. However, HM Land Registry was able to provide us with resources to keep us on track with our original deadline and was very supportive.
Open and honest
At the start of the programme we were allocated an HM Land Registry Delivery Manager who has been our first point of contact throughout the process. We have always found HM Land Registry to be approachable and always available for discussions, even if it's just a quick chat for some reassurance.
As an authority, it was evident we needed to be open and honest throughout this process, as we recognised that HM Land Registry could only deal with potential obstacles if they knew about them. When we came across issues with our data, we kept them advised and together agreed actions to make changes and corrections where necessary. They have provided additional support and assistance to us to ensure the job gets done.
It does involve a lot of hard work and this has become more intensive as the weeks have progressed. Notwithstanding lockdown, we have continued to meet virtually on a regular basis and the programme has certainly not slowed down. I feel the progression of this project demonstrates the council has certainly risen to the challenges of home-working.
We are extremely pleased to be involved with this project. We look forward to our customers experiencing the benefits of having instant and cheaper local land charges search results in one central location once migration is completed, which is expected to be early 2021.