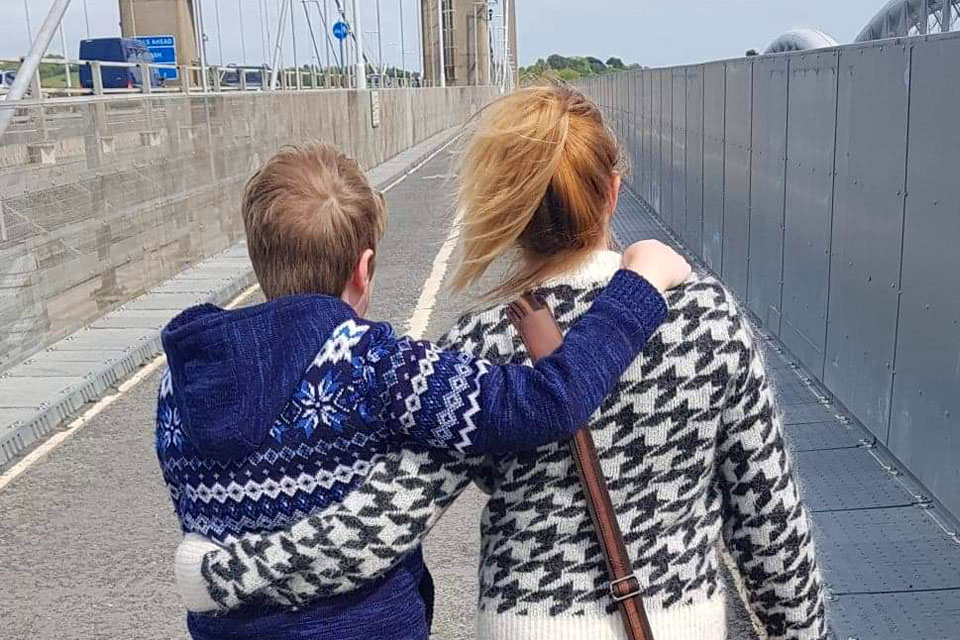 On Carers Rights Day (26 November), as one of the estimated 8.8 million adult carers in the UK, I wanted to share my experiences of managing my job at HM Land Registry with my caring responsibilities. I hope to show other carers that it is possible to balance their responsibilities and working life, with the support of an understanding and flexible employer.
One of the difficulties I've experienced as a carer is trying to juggle working with caring for my son, who is still at school and has autism.
Before I found my 30-hour a week job with HM Land Registry and discovered the gift of flexible working, I was self-employed as a wedding florist where I often worked unsociable hours, such as after my son had gone to sleep. I soon realised this was unsustainable long-term. Anyone who has experience of running a business will know that income can be low while you are growing the business and erratic even when it's established. I realised I needed a change of career and was drawn to HM Land Registry due to the benefit of flexible working.
I have been a carer now for nearly 12 years. Since gaining employment with HM Land Registry in January 2020, our quality of life as a family has transformed. Flexible working enables me to work around school runs and appointments for my son (and even have an hour to myself for a walk sometimes!). This in turn supports me to be the best mum I can be, and gives me the tools to cope physically and mentally with the extra pressure that often comes with caring for someone with additional needs.
Support network
It is also hugely important to me to communicate to my son that there will be opportunities for him when it is his turn to find employment. HM Land Registry values diversity and understands that every individual brings their own strengths to a team, allowing me to fulfil my potential at work. In addition, I have met a lot of like-minded, kind, and above all, accepting, new friends in HM Land Registry. This support network has been particularly important during a pandemic!
In addition to flexible hours, HM Land Registry provides support to carers via other initiatives which I learnt about through the supportive Disabled Employee Network. This includes a Carer's Passport, special leave and an Employee Assistance Programme.
The purpose of the Carer's Passport is to enable a carer and their manager to discuss and document the flexibilities needed to help them combine caring and work. The aim is to minimise the need to renegotiate these flexibilities every time an employee changes role, moves between teams or offices, or changes line manager. Special leave can be granted to meet particular circumstances, including domestic problems and emergencies. The Employee Assistance Programme offers confidential support, advice, and information on any issue affecting employees, whether it is work-related, health or a personal matter.
If you are a carer and don't think you could have a "9-5" job in the Civil Service, please don't let your caring responsibilities prevent you from applying. HM Land Registry is a flexible employer and will work with you to figure out the best working arrangements possible. See our current vacancies.
Further support
The Carers UK website is a treasure trove of detailed information. The site features ways to save money and reading some of the other carers' experiences was also a huge help to me emotionally.
For civil servants, The Charity for Civil Servants has plenty of information and support for carers.