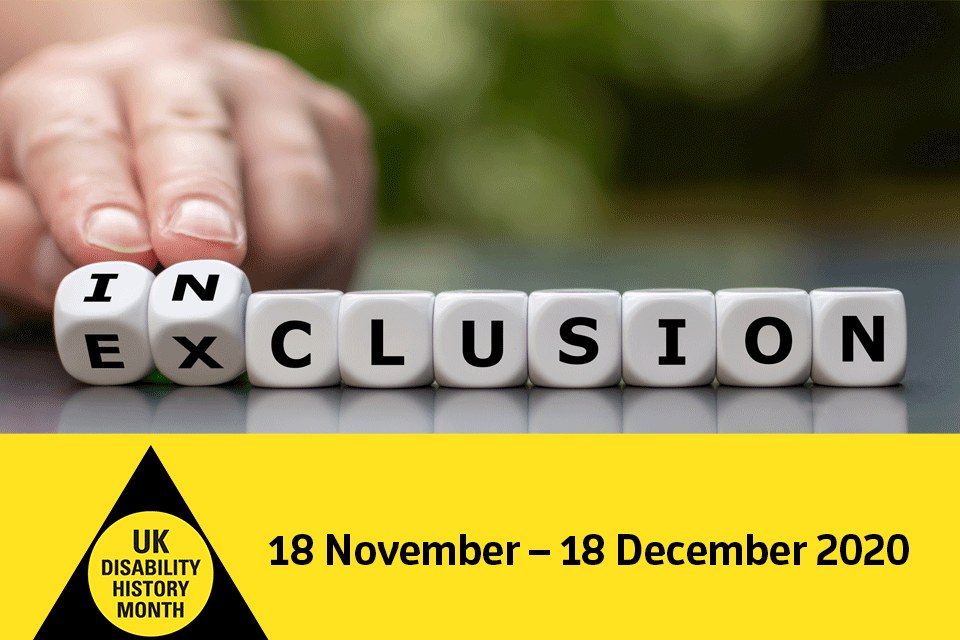 Today (3 December) is International Day of Persons with Disabilities and falls within Disability History Month (18 November to 18 December). The theme of the month this year is "accessibility".
Accessibility is the key to assisting people with disabilities to lead a full life and pursue a career. Unfortunately, we don't yet live in a world where products, environments and services are designed so that all people can use them without the need for adaptation or specialised design. Until we get to the point where universal design is the norm, disabled people like myself often need specialised equipment or reasonable adjustments made so that they can participate fully in all aspects of life.
When I started my HM Land Registry career 33 years ago, I started as a 'Proof Reader' and spent my days sewing up copies of registers, title plans and deeds. This came with many challenges as I was born with cerebral palsy which affects my movement and coordination. Luckily, the father of a colleague who had the same condition as me had created a machine to help him do his job. He made the same machine for me which enabled me to become just as efficient as my colleagues. Fortunately, equipment available to help me do my job nowadays has come a long way!
HM Land Registry takes its responsibility of enabling everyone to participate fully at work seriously. There are certain policies in place which have benefited not only myself, but most of my colleagues who also have a disability. I want to share how HM Land Registry's policies have enabled me to be the best worker I can be and hopefully encourage you to consider applying to work for such an inclusive employer.
Workplace adjustments
I and many colleagues have a Workplace Adjustment Passport. I use this to record certain adaptations I have in place such as a "mouse foot pedal". As I have poor dexterity and coordination in my hands, I find it difficult to use a standard mouse. This foot pedal allows me to make left and right clicks using my feet. If I didn't have equipment like this I would be at a disadvantage in my role. I keep this passport with me if I move to a new team or change line manager so I feel reassured that I will have the necessary discussions and adjustments in place.
Other colleagues have equipment such as specialised keyboards, height adjustable desks and speech recognition software – it differs according to each individual's needs.
Those with a specific need can have an allocated parking space positioned close to the office. Other alterations we have made to our offices include electronic doors and ramps so those in wheelchairs can move around easily.
Working from home
During the pandemic this year, we've had to adapt quickly to working from home. HM Land Registry provided home equipment where necessary so we could continue our work in keeping the property market moving. I was able to get my specialised chair, keyboard and foot pedal mouse delivered to me at home which enabled me to carry on doing my job in a safe environment. Functions on Microsoft Teams have been particularly helpful for colleagues with hearing impairments, such as "text captioning", which allows you to read the text as it is spoken. Those that lip read can also pin the speaker as a main screen. This has enabled better communication between colleagues.
What's in it for HM Land Registry?
By providing the reasonable adjustments that employees need, HM Land Registry benefits from their talent, skills and experience as they can participate fully at work. It's well known that employees who feel included and empowered give their best. So it's win win!
I am delighted to be able to work for a caring and considerate organisation like HM Land Registry. There is still more to learn from each other but I am proud of the direction the organisation is heading.
If you have ever viewed your disability as a barrier to apply for a role in the past, don't let this prevent you from applying for a job with us.