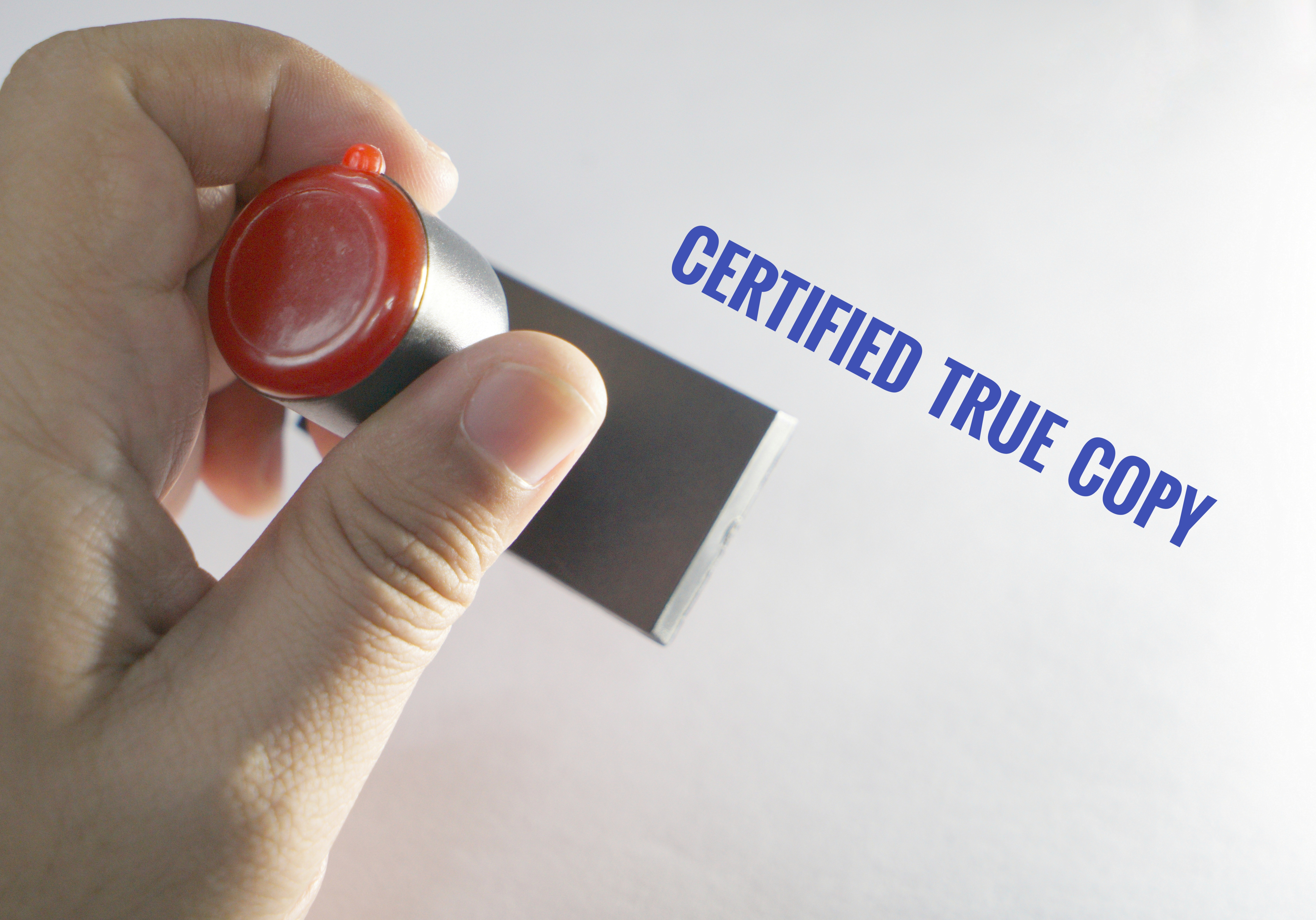 Four years ago I provided some top tips on how to overcome the teething problems involved in applying our change in practice on sending certified copies of deeds for first registration applications.
Here is some further guidance on using certified copies and how it can benefit conveyancers. Please note this does not apply to citizen customers, who still need to send original documents to lodge first registrations.
Conveyancers benefit from adopting this practice because:
it's more secure: you will retain cherished documents, thus avoiding potential loss or damage in post
it's a faster service: you will receive title documents for your first registration applications in the PDF download area of the portal, and increased lodgement of first registration copy deed applications will result in overall increased speed of service
there is no requirement for recorded delivery when certified copies are lodged so postal costs are reduced
You must meet the following requirements
You must complete a first registration copy deeds conveyancer's certificate that accompanies the application.
The lodging conveyancer must certify each copy deed or document. Certification must be dated within 3 months of the date of your application.
All the deeds and documents lodged must be certified copies – you may not send a mix of originals and copies. You must send a certified copy of the deed inducing registration.
More details on each of these steps are available here.
Points to note
This practice does not apply to applications where the supporting deeds and documents have been lost or destroyed. Customers should still follow Practice guide 2 – First registrations of title if deeds are lost or destroyed.
First registrations can still only be lodged through the post, although replies can be sent via our 'reply to requisitions' option in the portal.
When copy deed applications are completed we do not return copy documentation. From 1 January 2021, if a copy deeds application is submitted and is rejected or cancelled, we will no longer return copy documentation and new copies will be required when you re-lodge your application.
We may request original deeds to be lodged from time to time, this is for quality and assurance purposes and to meet our responsibilities to maintain the integrity of the register. If applications are cancelled due to non-lodgement of original deeds, when requested, you will need to lodge original deeds when your application is resubmitted.
You can watch the video for more tips on how to lodge successful copy deeds or view the webinar recording on lodging quality registrations including copy deeds.