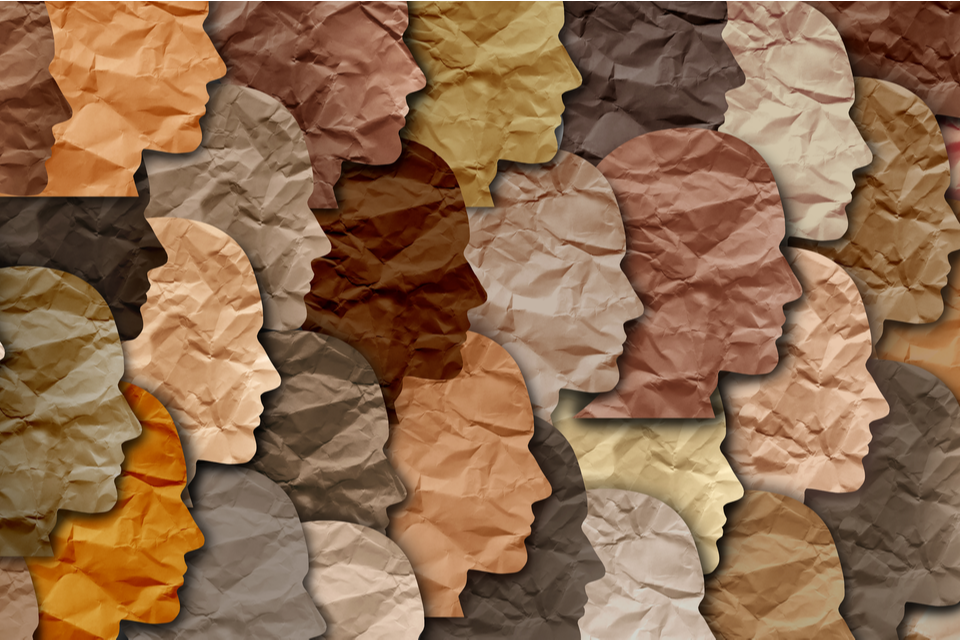 As a member of the Black, Asian and Minority Ethnic (BAME) Network Steering Group at HM Land Registry, I wondered when the first BAME colleague entered the workforce.
I asked our historian, Peter Mayer, who delved into the records, including the census, and came up with a candidate. As ethnicity or race was not recorded as part of the census, we had to do some more digging.
I'll let Peter tell the story of what he found.
"The earliest staff members who would be classed as minority ethnic at HM Land Registry would most likely be Jewish. One possibility for the earliest is Israel Spielman, who was born in Soho, London in 1891, the son of coat maker Solomon Spielman. Solomon had been born in Russian Poland and had come to England before he married in 1878. There is a good chance he came to Britain because of the periodic persecution of the Jews in Czarist Russia.
"At the age of 16, Solomon's son Israel joined the Post Office as a temporary clerk. At some point he transferred to HM Land Registry, as he was working here at the time of the census in 1911. In 1923 he was promoted to the clerical class.
"He joined the 15th battalion (Civil Service Rifles), London Regiment on 29 August 1914, just after the start of the war, becoming a Corporal in 1915 and Sergeant in 1917. His unit was shipped out to France in March 1915 and one month later he received a severe gunshot wound to his back while on the Western Front. This led to a year in Britain before he was posted back to the front. In March 1917 he required more hospital treatment at Seaford in Sussex.
"Israel is mentioned in the British Jewry Book of Honour for WW1. When he was discharged in 1919, he was suffering from bronchitis. Sadly, he died in 1923 aged only 31."
I'm sure you will agree this is a fascinating glimpse into the life of one of the first BAME HM Land Registry employees but also points to the important role immigrants have played in British history, often unknown and unrecorded.
Diversity in HM Land Registry today
As you'd expect, we have a much more diverse workforce in HM Land Registry nowadays – just over 5% of our staff have declared they are from a BAME background as of August 2020. We want to increase that number so that we better represent the customers and society we serve. As our diversity promise says, we want to be "A great place to work, where difference is celebrated".
HM Land Registry currently has 6 employee networks that our colleagues can join: Age; Lesbian, Gay, Bisexual, Transgender +; BAME; Disabled Employees; Faith and Belief; and the Women's Network. We run workshops to encourage our colleagues to unlock their potential and training to enable progression, as well as mentoring opportunities.
When I started working at HM Land Registry in 1983, it was a world where diversity was not celebrated and you were expected to "fit in". This has changed dramatically in recent years and staff members are now encouraged to be their true self.
Recognising a person's identity is an important part of who they are, and HM Land Registry benefits from the diverse experiences that people bring to the organisation.
If you're interested in working at HM Land Registry, our Working for HM Land Registry page has information on current job vacancies.