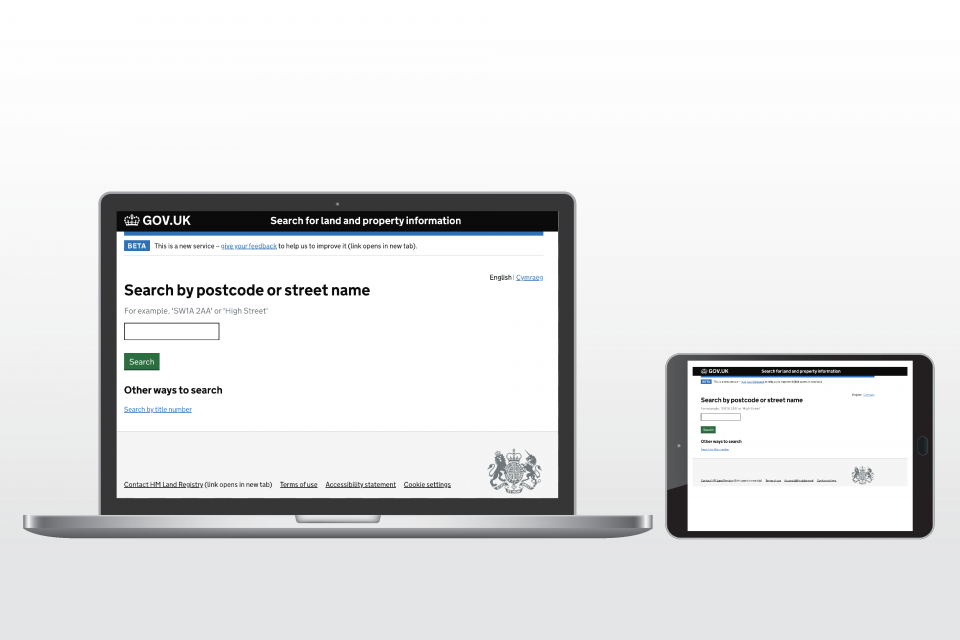 "Who owns that property?" – something we've all said in the past, but did you know how easy it is to find out using HM Land Registry's land and property services?
We've built two services where you can find this out: Find a property and Search for land and property information.
Property ownership details will be added to Search for land and property information, for purchase, in March 2021 and it can currently be used to:
view a subset of register data at no cost
view the latest price paid for a property
view the property description as shown in the register
identify if any restrictions or rights exist on the land
Whether it's prices or ownership, the national conversation is never too far away from property, and HM Land Registry holds a lot of the data that underpins it all. From people and organisations wanting to know who owns a piece of land to real estate companies generating their house price indices and journalists finding out how much a house costs, our data is viewed by thousands every day for a multitude of reasons. It helps to support the economy and is the backbone of property-related industries.
Millions of searches
Since its launch in March 2003 Find a property has returned millions of searches from people looking to find out who owns land and property or how much it was bought for. It's been used by citizens, surveyors, journalists and property developers to name a few. Find a property will be retired later this year and Search for land and property information will become our flagship citizen-facing service.
Search for land and property information was launched in February 2020 and has already seen more than 750,000 searches made. This newer service is easy to use and will eventually give you information you need whether you're researching house prices in advance of a move, looking for legal or ownership reasons or simply to satisfy your personal curiosity. You can find information such as property deeds, and the house price data uses the same Price Paid Data set, produced by HM Land Registry, that is used by Zoopla and other property websites.
As we get closer to Find a property's retirement date, further features such as customer accounts, map searching, digital register and title plan view will be added to ensure a smooth transition between the two.
We designed Search for land and property information to make as much of our data as possible accessible for everyone in England and Wales and to help achieve our aim of becoming the world's leading land registry for speed, simplicity and an open approach to data. We've worked closely with our early adopters to make an easy-to-use and clear service that we hope will benefit users as we add more features.
Why not give Search for land and property information a try yourself? Please remember current Find a property users will have to create a new account for Search for land and property information.