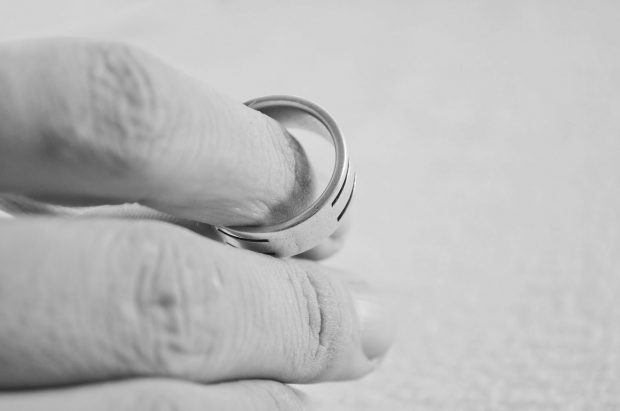 The top three questions we receive from members of the public about changes in home ownership are in instances of:
death;
marriage; and
divorce.
We have already written about what to do when a property owner dies, so in this blog we'll focus on how divorce may affect your most valuable asset, your home.
Property will often be central to a divorce settlement, though what happens to an existing home will depend on the divorcing couple.
Dividing assets
Identifying and valuing all assets is part of the process of working out what there is to divide. The home and any other properties will be included in this, regardless of whose name the property is in.
Buying your partner out
Whatever is decided is unique to every situation, but often one spouse buys the other out and keeps the house. This means that the owners have to transfer ownership from joint names to a sole name.
If you have a mortgage, you would need to involve the lender in the process and in some cases may need their consent or action to switch the mortgage from joint to a sole name. Lenders will usually insist you use a solicitor to complete the changes.
Selling the property
Another possibility is that the property has to be sold and the proceeds divided between you. HM Land Registry doesn't get involved in valuing a property. If a couple can't agree upon a value, you may need to obtain a report from a local estate agent or surveyor giving a market valuation.
Right of occupation
If your spouse or civil partner is the sole owner of your home, you can protect your right to live there by registering a notice of home rights. There is no fee for this. It is particularly important to do this if you think they might sell or mortgage your home without telling you. We must tell your spouse or civil partner that you have made the application. NB A notice of home rights doesn't protect any financial stake you may have in a property – you may want to seek legal advice if you wish to do this.
If your home is unregistered, you can protect your right by registering a 'Class F Land Charge'.
Cancelling rights to live in the matrimonial or civil partnership home
Your right to occupy the home may come to an end by:
divorce or annulment of your marriage;
dissolution or nullity of your civil partnership;
death of your spouse or civil partner;
order of the court; or
release in writing by the person who has registered the notice.
When the rights come to an end, you should cancel the entry protecting your rights. If your home is registered you can apply to cancel the notice by using form HR4 (there's no fee to do this).
For more information see: Staying in your partner's property during a divorce or separation