Back-fences and an anniversary
I've been working for HM Land Registry for four years this month. My work anniversary makes me reflect on my role, and some tips that I have learned that could help homeowners. When I joined HM Land Registry I had no knowledge of land registration and a million questions to ask and in this blog I want to answer two of the big ones.
Useful tips about boundary issues
HM Land Registry cannot resolve boundary issues for you.
If you have a problem with a boundary, the simplest and most effective way to deal with it is to talk to your neighbour and try to reach an agreement before it becomes a legal dispute.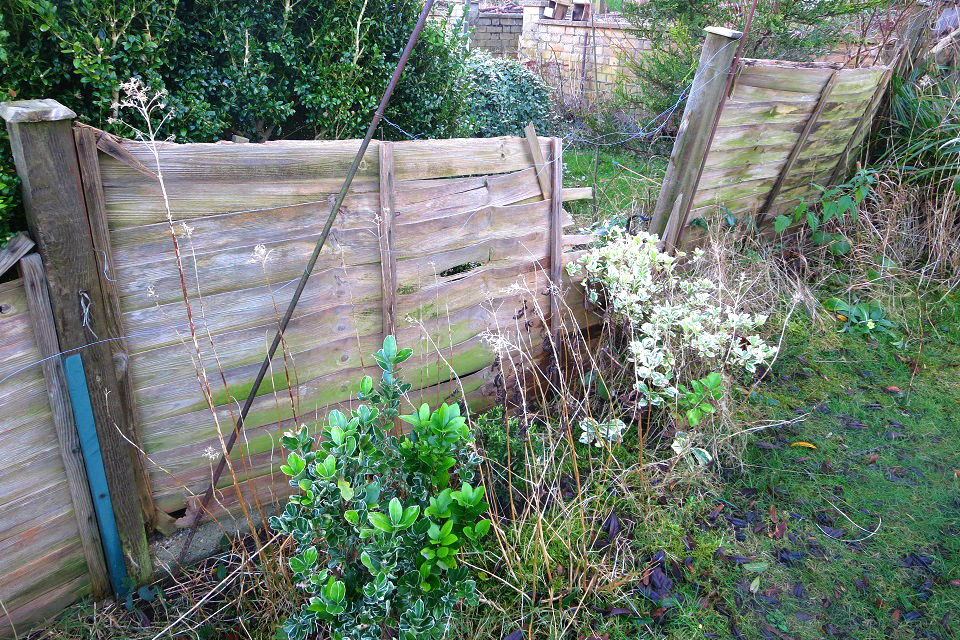 We hear lots of myths about which boundary you are responsible for, such as "You always own the left (or right) side" or "If the fence is on your side, you own it" but every property, every boundary and every neighbour is different.
Your title deeds may have information or covenants about boundaries, but often they don't and the information may become out of date if neighbours decide to agree to a different arrangement. The title plan you can buy for £3 from our Find a property service will only show you the general position of the boundaries, because the legal boundary is an invisible line.
Useful tips about updating your details
For some life events, you can easily update property records yourself, for free:
if a joint owner of a property has died, use form DJP;
if you change your registered contact address, use form COG1; and
if you get married and change your name, use form AP1.
Our efforts to answer frequently asked questions
Recently, we've been exploring how we might help our customers find answers to frequent questions, while reducing the number of times they need to contact us. Our forms and processes are not always the easiest to complete or follow, because land and property ownership is a complex topic, and after four years I'm still learning!
I've been involved in some recent research and workshops involving a wide range of people from our enquiry handling teams, operational areas and callers and will be helping to move this piece of work forward. We are trying to improve things for customers, so watch this space!
Another frequently asked question is about the age of properties. We don't actually record the age of a building (it is never polite to ask a lady her age don't you know), if you want to find out more we wrote a blog about it, How old is my house?