I previously wrote about how HM Land Registry doesn't hold traditional paper title deeds. When someone registers their property with us for the first time, we create a "title register" that becomes the legal record of who owns it.
Many of these title registers are residential properties, but we also have title registers of churches, railways, farmland, disused nuclear bunkers, playing fields, foreshore, and some parts of the seabed. We recently created our 25 millionth title register, an electricity substation in Gateshead.
When my sister-in-law was considering buying a house, she asked how she could find out more about the property. I told her that for £3, she could look at a title register for any registered property in England and Wales.
She took my advice, bought a copy of the title register, read it, and then asked me what it all meant!
I was a bit fuzzy on some of the details, so I checked with some seasoned land registration experts here, and this is what I found out.
Most title registers are split into three parts; the A, B, and C registers. Below, I've listed the types of information you may find in each part; though the detail will vary for every property.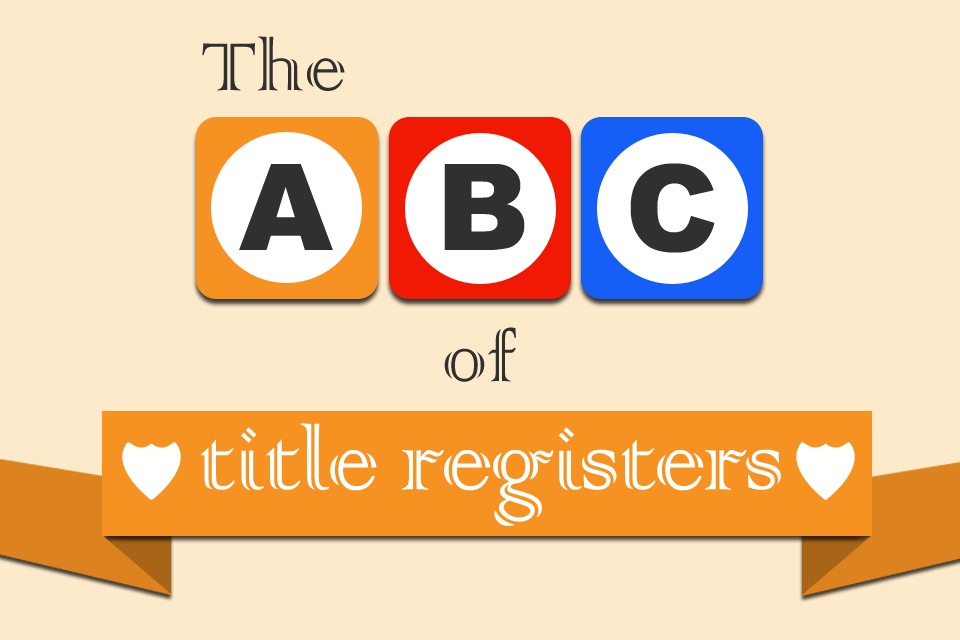 A: property register
This gives:
a description of the property;
the date the property was first registered; and
any rights it may benefit from, such as a private right of way.
If the property is leasehold, the register may also show details of the lease, such as the date, the parties and its length.
B: proprietorship register
This shows:
the name and address of the current owner
when they bought the property
how much they paid for it (if sold since 1 April 2000)
any restrictions that limit the power of the owner, for example, to stop them securing a loan without their mortgage lender's consent
the class of the title, such as an "absolute title" or "possessory title", which reflects our level of guarantee (based on the strength of evidence we've been given)
C: charges register
Information in the charges register may include:
mortgages or other financial burdens secured on the property (though this won't show the amount of money involved)
other rights or interests that limit how the land or property can be used, such as leases, rights of way, or covenants
Get more information
If you're curious to see what information we hold about a property, whether it's a cottage or a castle, a good way to start is to buy a title register for £3.
If you need to prove ownership for legal reasons, apply for an official copy of the register.
To see the local land charges on a property, such as a tree preservation order, conservation area, or listed status of a building, you'll need to contact the relevant local authority. We're currently working with English local authorities to migrate their local land charge records to a new central digital register so that in the future, you'll be able to see all this information in one place.
Read our general guide on how to get information about property and land.