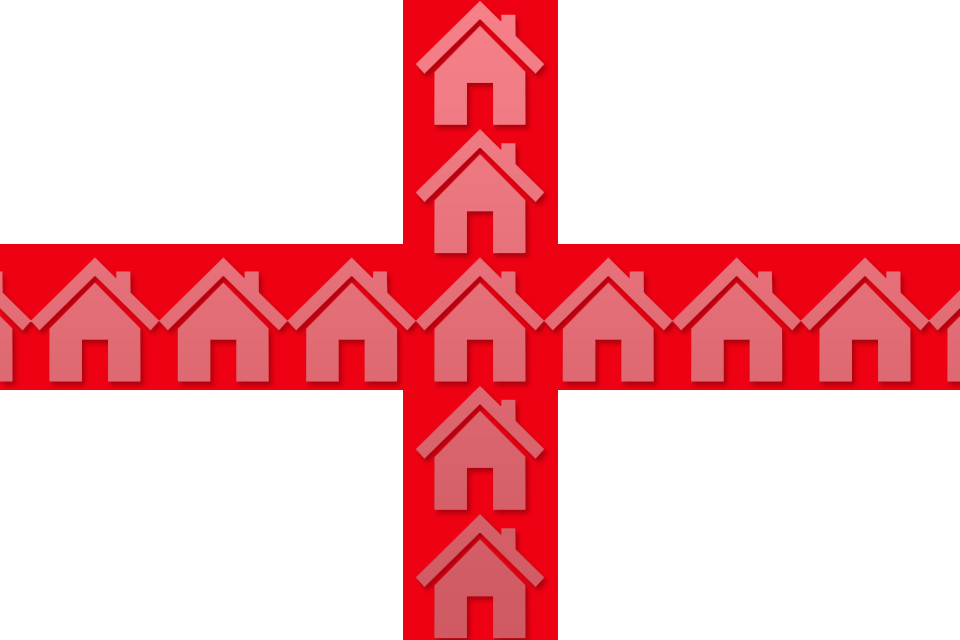 I've found myself alternately cheering and shouting at the TV recently. England's progress through the group stages of the World Cup in Russia has reflected the highs and lows of being a football fan; from dubious penalty decisions and the drama of Kane's last-gasp goal in our opening game to a glorious goal-fest against Panama and subsequent struggles against Belgium.
During these games, pundits have treated me to all sorts of stats and calculations, such as shots on target, pass completion rate, and distance covered. But these just represent the tip of an enormous data-iceberg. In the last decade, football has been transformed through the use of data.
Officials consider who should be Man of the Match. Talent scouts and agents evaluate whose contributions are worth the most. Gareth Southgate weighs-up whether to play Henderson or Dier. Rest assured, they use data to help make all these decisions.
Though raw data has a value in its own right, it's a lot more useful, valuable, and fun when it's refined, processed, and combined with other data. So, in the spirit of a data mashup, I wondered if I could rank our entire England football squad using HM Land Registry price paid data.
How I ranked the England squad
Let's imagine our players are locations, based on their names. So, Jordan Pickford becomes Pickford Avenue in Bolton, for example.
I took the relevant postcode sector, "BL3 1", for example, and looked up a year-to-date average for sales.
I repeated this process for all the players (and the manager) and then ordered by value.
As this query uses current year-to-date information, their rankings will vary over time; just like player performances.
The official England squad house price mashup
Harry Maguire
Maguire Street, London SE1 2NQ
Average house price: £1,540,055
Gary Cahill
Cahill Street, Islington EC1Y 8PH
Average house price: £484,833
Dele Alli
Dalley Way in Liss GU33 7HD
Average house price: £481,413
John Stones
Stones Road, Epsom KT17 1DF
Average house price: £461,471
Fabian Delph
The Delph, Reading RG6 3AN
Average house price: £349,239
Kyle Walker
Walker Terrace, Plymouth PL1 3BN
Average house price: £304,343
Gareth Southgate
Southgate Street, Bath BA1 1AQ
Average house price: £281,217
Raheem Sterling
Sterling Road, Sittingbourne ME10 1SH
Average house price: £277,874
Jordan Henderson
Henderson Road, Hanham, Bristol BS15 3AJ
Average house price: £277,274
Marcus Rashford
Marcus Close, Haverhill, St Edmundsbury CB9 0NT
Average house price: £276,354
Trent Alexander-Arnold
Trent Road, Luton LU3 1TF
Average house price: £271,706
Nick Pope
Pope Street, Maidstone ME16 8LG
Average house price: £253,795
Danny Rose
Rose Road, Bristol BS5 8EX
Average house price: £246,129
Jesse Lingard
Lingard Road, Sutton Coldfield B75 7EA
Average house price: £217,402
Harry Kane
Kane Close, Llanishen, Cardiff CF14 5LG
Average house price: £213,030
Jack Butland
Butland Road, Corby NN18 8FN
Average house price: £200,567
Ruben Loftus-Cheek
Loftus Hill, Sedbergh, Cumbria LA10 5SQ
Average house price: £197,167
Ashley Young
Young Drive, Newcastle Upon Tyne NE13 7NW
Average house price: £195,392
Danny Welbeck
Welbeck Avenue, Leicester LE4 0ED
Average house price: £157,792
Jamie Vardy
Vardy Terrace, Sunderland DH4 4LX
Average house price: £147,341
Jordan Pickford
Pickford Avenue, Little Lever, Bolton BL3 1PN
Average house price: £137,414
Phil Jones
Jones Street, Pontypridd CF37 4EW
Average house price: £122,999
Kieran Trippier
Trippier Road, Eccles, Manchester M30 7PT
Average house price: £117,850
Eric Dier
Eric Street, Bradford BD21 3LR
Average house price: £99,375
Think you can do better?
The leaderboard above is just for fun, but if you want to play with HM Land Registry data, you could start by creating your own free price paid reports.
If you're serious about mashing up large sets of data, you should explore the Geovation programme. You could get funding and support to create apps that use geospatial data from HM Land Registry and Ordnance Survey.