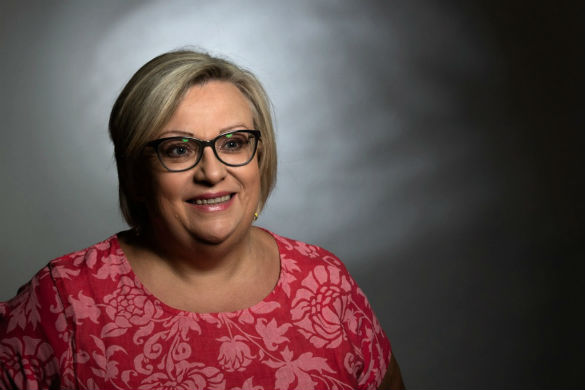 Thirty-six years in HM Land Registry in Plymouth, 33 of them in various IT roles: who says you can't reinvent yourself?
It's all about being able to learn something new and exciting quickly, having a support network who can guide and advise and having the right mindset to look at opportunities and realise you have transferable skills.
In my 33 years, I have worked on an IT Service Desk, helping customers with IT problems. I have managed that same service desk, mentoring and managing staff to progress themselves. I decided on a change and saw an opportunity to become a software engineer – programmer back in those days – coding in Programming Language 1, assembling and testing my code.
After my initial training, I was placed in an established team, where two more senior programmers took me under their wing and mentored me (we have a great supportive, mentoring and collaborating ethos/culture). Those two ladies became lifelong friends and although both have now retired I see them at least on a monthly basis.
Opportunities spied, promotion won
I then returned to service management after several years and did a stint as Customer Service Manager, with responsibility for service level agreements with some of our suppliers and keeping our internal customers happy. The role involved leading visits to our local offices around the country to understand their IT difficulties and bringing back and sharing those difficulties with various teams that might be able to help.
I spied an opportunity to get involved in a new project, getting Capability Maturity Model Integration (CMMI) accreditation, and moved to become a compliance officer and part of that initial team. This gave me access to senior managers more regularly, showing I could promote the subjects and influence staff to get behind it.
We clearly needed an IT assurance function, so I gained promotion to set up an IT assurance/auditing capability, researching "what good looked like", bringing in a whole plan and processes to support it and mentoring and training a small team from all professions in IT. There were software and infrastructure engineers, service management specialists and others, all volunteers and doing it alongside their day roles. We learned a lot in that time.
To date, I have set up an IT apprentice scheme which is in its third year and pretty successful. We have 30 IT apprentices from school leavers to career changers who have brought new ideas into the organisation. I have set up some aggressive recruitment campaigns to support a business transformation programme. There is a new buzz and people joining every week at present.
What's next? Bring it on!
I am currently looking to bring in an IT Degree Apprenticeship scheme for internal staff. Upskilling our capability is top of our list, ensuring staff keep up with ever-changing technologies and staying on that cutting edge. I'm still helping others to start and move on their IT careers, which I find the most rewarding – seeing people progress. Even after 36 fulfilling, exciting years, I am still wondering what's next. Bring it on!
I am passionate about helping people and bringing out the best in them. I want people to fulfil their potential and I have often coached and mentored people and helped them through the recruitment process. My top tips for interviews are: read the job spec, identify the minimum criteria, look for parallels in your current role, look for transferable skills and have some examples of where you meet the minimum criteria and behaviours rather than quoting theory.
My parting shot is: "Come on ladies, you too can have a great career in IT with HM Land Registry." We have many family-friendly policies and a great supportive structure. If you like hard work and fun this really is the place to work. Good luck, come and join us in the beautiful South West.