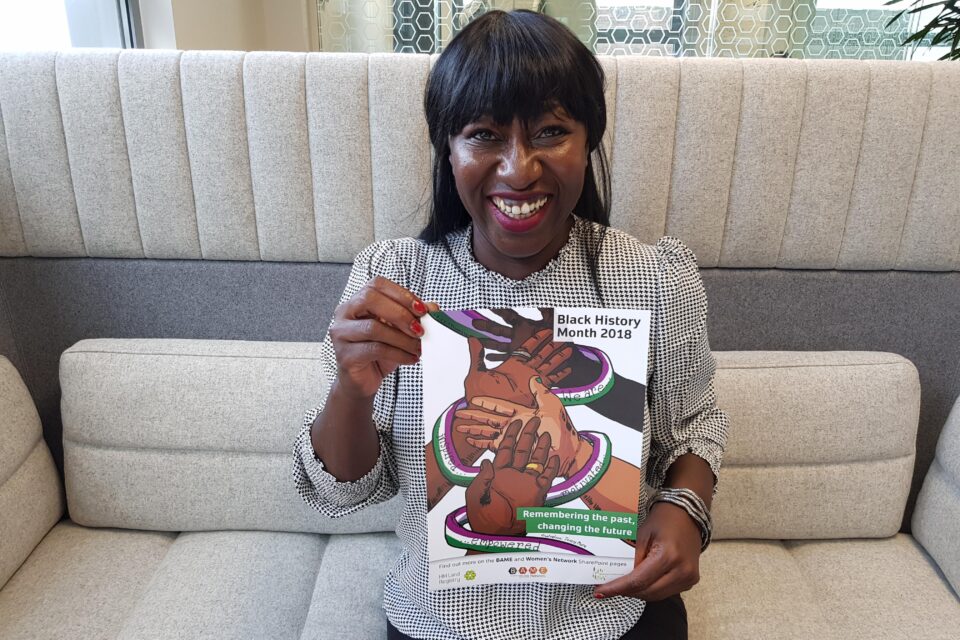 You may encounter many defeats, but you must not be defeated. In fact, it may be necessary to encounter the defeats, so you can know who you are, what you can rise from, how you can still come out of it.
-  Maya Angelou
Imagine if Maya Angelou, Bessie Coleman, Sophia Duleep Singh, Coretta Scott King, Althea Gibson, Oprah Winfrey and many more had just quit, given up, thought this is too hard? Where would we be? Who would we have to inspire us to keep going, to take that step?
I had a yearning to see what I could do, to find out what else I was capable of. After attending a Black, Asian and Minority Ethnic (BAME) Network coffee morning, where the guest speaker Rob Neil, a senior civil servant, spoke about being 'the authentic you' and believing in yourself, I felt inspired.
Rob spoke about how your background, culture and real-life experiences and insights can add value to your daily work. Rob Neil has now received an OBE in the Queen's 2018 New Year's Honours list for 'Services to Race Equality in the workplace and the community'.
This speaks to me about why we should all pursue our dreams, ideas, and passions. Who is to say what we are capable of? It may need some testing in challenging situations, even if you find out that what you thought was your dream turns out not to be what you expected. At least you tried and now you can move onto the next dream.
I began my working life as a caseworker in our Croydon office. After my children had finished their education I decided it was my turn to focus on my dreams. I used an 'Opportunities for all' to test drive different roles and learn new skills. I became assistant to the Operations Manager, where I learned how the organisation was run from an operations viewpoint. I went on to become a Stakeholder and Communications Executive, learning more about the perception of the organisation from the stakeholders' point of view, how we are seen by the public and the effect we have on the economy. I knew I liked this communications role as I had learned the most about my skills and potential, so I decided this would be my new path.
And then the chance came to try my hand as a press officer, working in our communications team.  My casework experience was priceless in this role as I was answering journalists' questions, which can be a bit tricky!
With the support of my incredible managers, a great team and training, I was able to apply for this role on a promotion and got it permanently. I never thought I would end up becoming a press officer here, but through applying for these opportunities I was able to find the job that really suited me. Believe me, it wasn't easy, but it was worth it.
This year our BAME Network is celebrating Black History Month with the theme Women: past, present, and future. For me, this is about looking back at great women in the past as evidence that these women survived, inspired their generation, empowered our generation and motivated us. We are collaborating with our Women's Network to help deliver inspiring activity across all our offices.
So, imagine if Maya Angelou, Bessie Coleman, Sophia Duleep Singh, Coretta Scott King, Althea Gibson, Oprah Winfrey and many more had just quit? They are the proof that anything is possible and if you believe in yourself, you can achieve remarkable things.