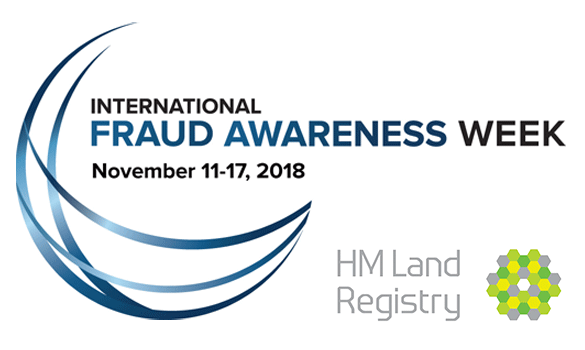 This week is International Fraud Awareness Week and my colleagues and I in HM Land Registry are supporting the global effort by publicising the threat of property fraud.
HM Land Registry provides advice on how people in England and Wales can protect their property from fraud. Since 2009 we have prevented 279 fraudulent registrations with a combined property value of £133.4 million, ensuring the accuracy and integrity of our register.
Property Alert is one of our most effective fraud prevention measures, sending email alerts to subscribers whenever there is significant activity on a property they are monitoring, such as a new mortgage being taken out. Since Property Alert's launch in 2014 160,000 accounts have been created. The journey needs to continue at pace because with more than 24.8m registered properties across England and Wales, around 1 in 100 currently have an alert in place.
The type of frauds we see are typically where criminals steal a property owner's identity and then attempt to sell or mortgage their property by pretending to be them. If it isn't discovered promptly, the true property owner might find their property has been transferred or sold without their knowledge. Fixing the mess can be distressing, time-consuming and costly. Your property is more at risk if it's empty, rented out or mortgage-free.
Case study
In February 2016 we received an application to register the sale of a home to the value of £250,000. Our caseworkers did not identify the application as suspicious and registration was completed.
We were then contacted by the previous registered proprietor who had discovered the property had been sold without his knowledge. He had reported the crime to the police, who contacted us for information in respect of the property sale. We provided a witness statement to assist with the prosecution.
We subsequently received an application to rectify the title – in other words, to restore its registration in the name of the previous, rightful owner. Following referral to the Property Chamber Land Registration First-tier Tribunal, the application was completed in June 2017. Although the register did get back into the correct hands it had still taken more than a year to sort out.
The registered proprietor had been vulnerable to fraud because they were the sole owner of the property, their address for service was out of date and the property was mortgage-free and tenanted.
Prevention is always better than cure, so reduce your risk of property fraud by:
If you think you may have been the victim of property fraud contact our property fraud line on 0300 006 7030 (Monday to Friday, 8.30am to 5pm) or email reportafraud@landregistry.gov.uk.