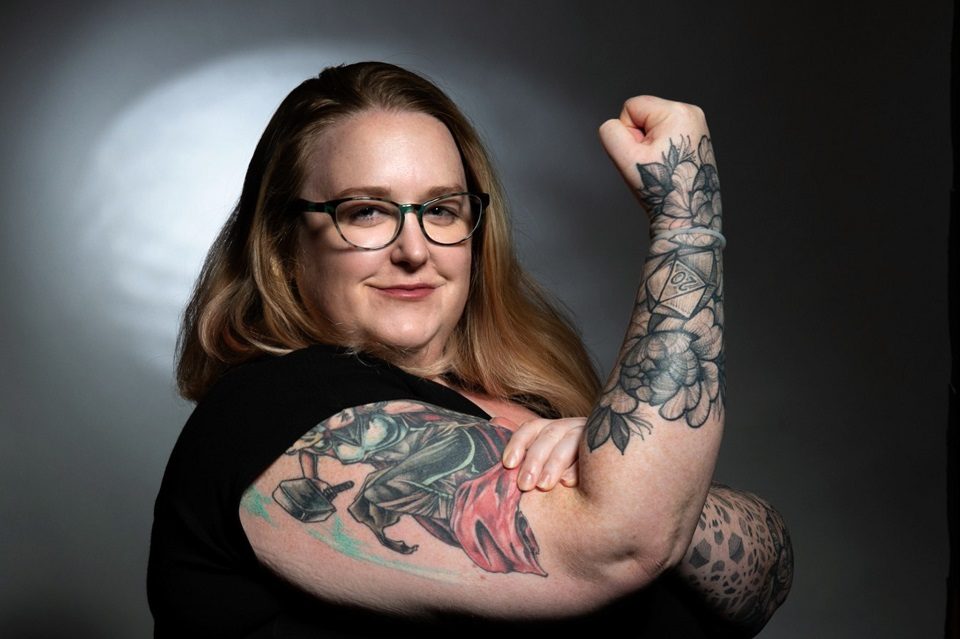 I have been working in HM Land Registry IT for 11 years and, admittedly, I can say that I never envisaged working here. Nope, instead I went to university to study games computing, and then I was going to make the next Tomb Raider. Everything was mapped out.
The reality, though, is that everyone has to earn money, especially if they want to move out of the small bedroom in their parents' house. As such, I applied to HM Land Registry for a software testing role. I was only supposed to be here a year, regarding the job as a way to get back on my feet then start applying for jobs in the games industry.
As a Software Tester, I took on the addictive challenge of analysing and testing the changes we regularly make to our casework and external systems, helping ensure they were fit for purpose for the thousands of people who use them.
It took several years for me to accept I actually really loved what I did, starting and later excelling in a career which still supports me and my ambitions today.
The evolution of my career
HM Land Registry has been going through a bit of an evolution over the past few years, to say the least. In order to keep up, our jobs have evolved and because of this I got the opportunity to pick up test automation. Test automation has directed me to a more technical side of software testing, using specialised tools and coding to automate tests that I would otherwise run manually. Prior to that I had spent a good amount of time thinking I would suck big time at coding, that it simply wasn't something for me.
Things, however, have a tendency to creep up on me and lo and behold, after a few years of obsessing, learning and cramming as much into my brain as possible I am now a Software Developer.
I absolutely love it. I love getting inside a problem, picking it apart, solving it and creating something that can make people's lives that little bit easier.
By starting in one role and then moving to another I have faced numerous challenges, mostly myself and a nagging imposter syndrome - the latter of which has been resolved through support and inspiration from my colleagues. Most importantly though, I have been treated simply as a person, as an equally capable resource and one whose limits exist only in how quickly I can learn something and put it to use.
Join us, you won't regret it
Through reading a lot of blogs and being on the likes of Twitter, I am made acutely aware of the struggle a lot of women face in IT, from not being properly recognised to not being included in the workforce at all. It makes me thankful for working here; I get to see the benefits of equality for both men and women and how everyone, regardless of gender (or any other aspect), can contribute in equally important fashion to the enterprise at hand.
Being in my position and having this experience really helps me reach out; I am starting off small, from instigating tampon club in the workplace to getting involved in the rather incredibly awesome and lovely local tech community.
It took me a while to have the confidence to do this and, in the end, I learned a very important lesson.
Don't wait for validation. Be your own inspiration.
Just do it.