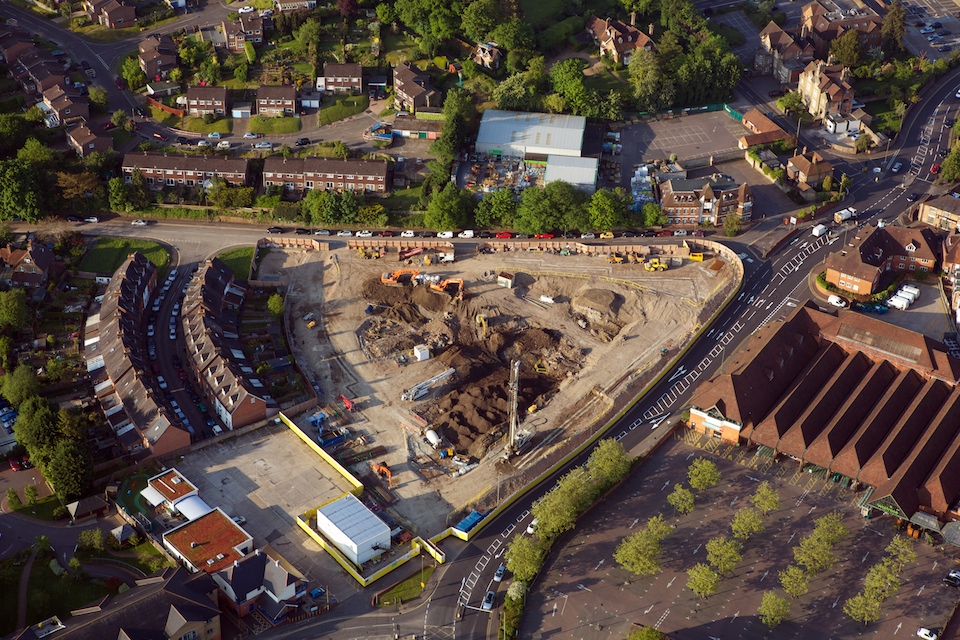 In her blog in April 2018, Maggie Telfer, Deputy Director for Comprehensive Registration, outlined HM Land Registry's strategic aims to achieve the registration of all freehold land by 2030. The blog prompted some great comments recognising the value of the aim, together with some ideas to how this challenging task might be achieved. HM Land Registry is up for the challenge, but to achieve our aim we will need more help from local authorities and other public sector bodies. If you work for a local authority in England or Wales, please get in touch.
Reaching 86% registration
At the time of Maggie's blog, 85% of England and Wales was registered and we recently passed a landmark 86%. A 1% increase may not, on the face of it, seem worthy of note but it represents 152,905 hectares and has taken a lot of hard work to achieve so I've allowed myself a small cheer! However, there are significant areas of land that are likely to remain unregistered without some proactive action.
Registering public sector land
Much of this unregistered land is owned by the public sector. As HM Land Registry's Head of Public Sector Strategy, my role is to ensure the registration of the land and property owned by the 388 public bodies, 375 local authorities and 11,000 local councils (town, parish, community neighbourhood and village) in England and Wales by the end of 2025, with the full registration of all freehold land coming five years later in 2030. I have a great team of committed and knowledgeable individuals who are proactively contacting these organisations in order to try to establish what it is they own and what is left to register and to encourage them to work with us.
The amount of work needed to register unregistered land within individual local authorities varies, with some requiring very little work and others needing significantly more. Many local authorities believe they have already registered all their freehold land assets but, without exception, in comparing their data with our own we have been able to identify some unregistered land.
Officers at one local authority were confident they owned a row of unregistered garages but the acquisition deeds had probably been lost when moving offices some years before. Through the large-scale voluntary registration project process, the local authority lodged statutory declarations regarding the garages' ownership and they were registered in a timely fashion. They were subsequently sold at auction for £140,000, which was a tremendous injection of much-needed cash for the local authority.
Public sector land left to register
A list of unregistered public sector land was recently published by the Ministry of Housing, Communities and Local Government, using data from HM Land Registry and the Office of Government Property. This list is not definitive but is intended to make the data open and transparent and will help our conversations with public sector bodies about land left to register. We are prioritising our activities with those authorities who have both the greatest housing need and the highest percentage of unregistered land.
How HM Land Registry can help local authorities
It comes as no surprise that balancing financial priorities is a huge challenge for local authorities. In most cases, we can help with costs by working on a project basis, rather than charging to register each piece of land individually.  For example, most local authorities who have fewer than 90 parcels of unregistered land do not spend more than £680 registering their assets.  We'll discuss needs on a case-by-case basis as we realise one size doesn't fit all.
We can also help the public sector to register their land by:
helping to analyse data to understand what's left to register - in some cases we can offer practical help, such as deed retrieval and lodgement
assigning a project manager to work with each public sector organisation who will be a single point of contact throughout the process
updating ownership details in existing registration data
We have already been able to help local authorities with their regeneration plans by addressing discrepancies in their ownership data, which has alleviated potential delays and costs.
How comprehensive registration will help the housing shortage
Addressing the housing shortage is one of the Government's highest priorities and the housing white paper gives a clear indication of HM Land Registry's role in supporting its aims. As well as giving greater security in land ownership, registration makes buying and selling homes easier as all the information necessary for conveyancing is in one place – the Land Register. Arguably it's never been more important that we have a comprehensive and open register of who owns what so we can identify any land in public ownership that may be suitable for housing development.
Get in touch
Completing the journey towards comprehensive registration by 2030 is a huge challenge. Currently, one of the biggest challenges faced by our Public Sector Engagement Team is finding the right people to talk to in local authorities so we can discuss how we can help. It would be really useful to hear from anyone working for a public sector body in England and Wales looking to register their land assets so please get in touch.
Read more about the benefits to local authorities of registering their land and property assets.