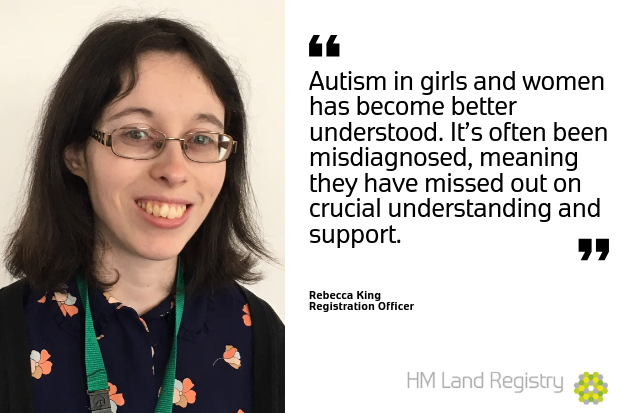 When I was at school, I was a model pupil. I got good grades and never caused any trouble.
'You wouldn't behave like this in front of your teachers,' my parents would say when I had another tantrum.
I now know this is a fairly common experience for girls on the autism spectrum. A feature of autism in women and girls is an apparent ability to 'mask' their difficulties in social situations. In public, they work hard to keep up socially and home is a safe place to melt down when they get overwhelmed.
My mum told me recently she raised concerns about me with my school when I was younger but my teachers, who just knew me as quiet and shy, couldn't see any real problem.
Autism in girls and women
It's only in the past few years that autism in girls and women has become better understood. It's often been misdiagnosed or overlooked completely, meaning they have missed out on crucial understanding and support. Some would say the diagnostic criteria have been biased towards a male presentation of autism.
After university I found I struggled with certain aspects of adult life, including finding a job. It was this that prompted me to raise the possibility of autism with my GP who, fortunately, knew enough to refer me for assessment. I was 23 when I was diagnosed with Asperger's Syndrome, also known as autism spectrum disorder.
Making reasonable adjustments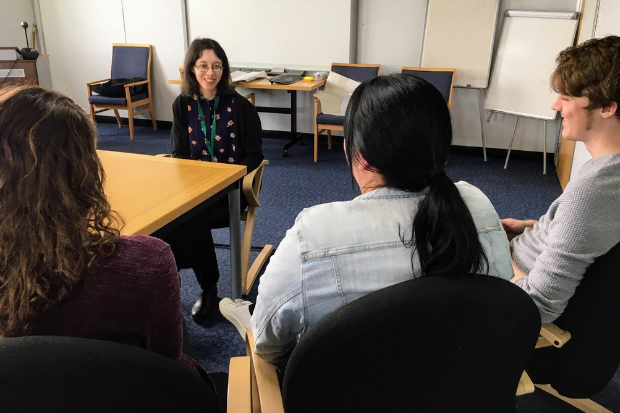 A few months after my diagnosis, I had an interview with HM Land Registry for a registration officer position. It was the first interview in which I requested reasonable adjustments for my autism. It was also the first interview in which I was successful.
Just like when I was at school, my difficulties may not always be obvious in the workplace, but they are there. The open plan environment and the constant hubbub can be draining, while joining in team conversation doesn't come naturally to me (although that doesn't mean I never want to).
Here at HM Land Registry, I have various reasonable adjustments in place to help me manage the anxiety that often goes with autism. There are aspects of my job that suit me – like attention to detail and following procedure. I have also felt encouraged by the positive attitudes to diversity that I have seen from colleagues.
It's taken me a while, as it does with all new things, but I now feel much more settled here. I've even surprised myself by taking on a number of opportunities, including joining the Diversity and Inclusion team and, most recently, achieving a promotion.
I'm still in the process of learning about my autism, how to talk about it and what support I need. This story is another step in that process. It's a chance to share my experience and, perhaps, further a bit of understanding of how autism can be different for girls.