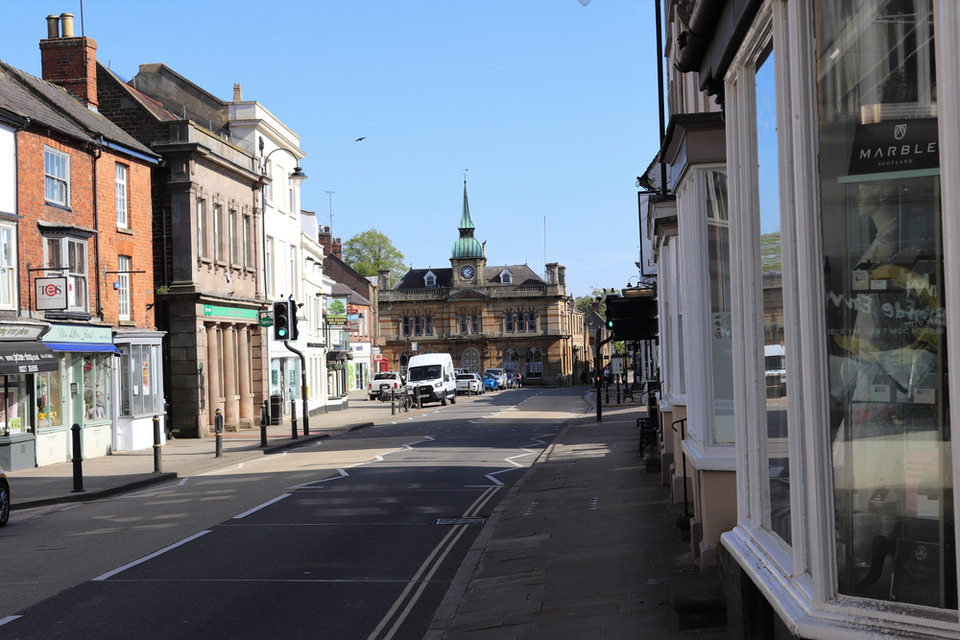 It is difficult to find the words that can properly describe the change in the world in the last few weeks. You will, like me, be reading articles describing the effects on our lives and businesses as 'unprecedented', 'challenging', 'devastating', 'like wartime'.
However you describe it, from the point of the property market, the effects are profound and we are only in the first phase.
The most important frontline – the NHS, our care homes, the food supply and so on – is where quite rightly most attention has been focused. Those who have been risking their lives to save the lives of others and who have been going out each day to keep us fed, safe and connected are my heroes.
But as we in the property industry know full well, it is not long before you realise that there are very few components of our modern lives that you can leave unattended for long before they cause major disruption and impair the pace of and prospects for a recovery.
More than half the wealth of the nation is in our properties – over £7 trillion in England and Wales alone. We estimate that £1-1.5 trillion of debt is currently secured on that asset. Those numbers alone tell of the financial importance of property and the role it may play in bridging over the economic troubles ahead.
HM Land Registry's objective is to do its best to contribute to a healthy and efficient property market, for all the economic, social and environmental benefits that can bring – right now; through the recovery; and beyond. That is a goal shared by many, of course. That commonality of purpose is a strength right now.
Going into lockdown
Our first objective when we went into lockdown was to enable searches and urgent applications to proceed so that transactions could continue throughout. That was no mean feat. My colleagues who process the manual searches and expedited applications were not enabled for homeworking and our systems needed increased capacity to allow that to happen securely. I know this is a problem faced by many organisations.
You then have the more prosaic problems of where and how people can work given their home set up, caring responsibilities and that new-found delight for a lot of us – being a teacher with no previous training and with kids whose usual respect for authority seems to have gone into self-isolation. Maybe that's just me.
We are now, I suspect like a lot of businesses, in the phase of adjusting to this new normal and building out to our maximum homeworking capacity. That will be in place in just a few weeks' time. We have now started processing non-urgent applications and our production rate will quickly increase.
From what we see – judging by comments from our customers, incoming applications, and the number of expedite requests received – many people still want to and, most importantly, still need to deal with their property. That may be to obtain vital finance to support themselves or their businesses.
Listening to our customers
I know we are all facing the same challenges to the way we do our work. So another of our highest priorities has been to listen to our customers and find out the problems they are facing, to see if we can help. We want to make all the adjustments we can to enable the market to operate as effectively as it can right now, while keeping the process safe, of course. We have made a number of changes to practice and process requirements already and have several more under consideration.
To keep in touch regularly and test out ideas for their practicality, we have brought together a cross-section of our customers and stakeholders in a discussion forum. We want to use this as a means of understanding first-hand what the industry is experiencing and needs. It will be a proving ground for suggested changes so that we can quickly roll them out for everyone's benefit. We will be sharing some more information on this group – with details on some of the important discussions underway – in the next few weeks.
It is plain that those businesses, services and marketplaces in the UK that are more digital are faring the best right now. In comparison with other markets the conveyancing process (including some of HM Land Registry's own processes) is still too disjointed and reliant on paper to be comfortable in this kind of crisis.
Our priority is to look at ways in which we can minimise the need for paper and personal contact in things like the execution of documents and checking identity. We have already made practice changes that allow for easier signing and identity checks. We continue to work with the industry to push on all other improvements that might help.
This is not just a short-term sprint. The economy will need its property market to be the most efficient and effective thing it can be to spur the recovery on. We must continue to work openly and rapidly with the industry to ensure we can all make the most of this unwelcome opportunity.
We will get through this in time. What we want to do, with our customers and with their help, is learn from it and be better for it. That way we will be most able to support them through the crisis and the recovery, when it comes.