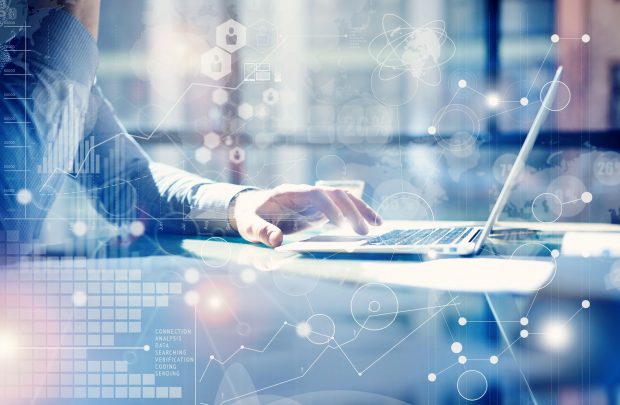 As Digital Services Manager, looking back over 2016 has allowed me to take stock of the progress made in developing some of our key digital services over the year. We always aim to produce high-quality digital services based on user needs, and have been working hard to achieve this for both our professional and citizen customers. Here are a few highlights from 2016.
Application Enquiry service
We introduced Application Enquiry in March 2016. The free service is available via the portal, our online transactional channel, to all our professional customers. With Application Enquiry, customers can check the progress of any application and find a wealth of information without contacting us. The number of calls and emails we receive has fallen as a result, meaning our caseworkers can offer a faster service overall.
Since its launch, we have added a number of new features that customers asked for, such as sending email notifications when a customer's application results are ready for download. We've also added information about discharged charges, and the ability to contact us directly from the service. Customer feedback is that the service is simple and easy to use.
Local Land Charges
2016 was a year of considerable progress for Local Land Charges (LLC). The LLC in-house IT team has been hard at work, developing a first – or alpha – version of the new single, digital LLC register. This register will mean that in future all LLC information for England will be stored in one place, making searches quicker, cheaper and easier. Delegates at the LLC national conference in October were treated to a preview of how the register may look. The LLC IT team is now joined by Kainos, who are helping them build the register. We plan to have the register ready by autumn 2017.
MapSearch
Our MapSearch service gives our customers self-service access to an online mapping tool for free, allowing them to quickly establish whether land and property in England or Wales are registered. Since its launch in 2014, the service has gone from strength to strength. In October 2016, MapSearch passed the milestone of 10 million searches being submitted, meaning that customers have saved themselves well in excess of 1 million searches of the index map (SIMs) since the service was launched, saving themselves time and money (over £2 million in 2015/16).
HPI
The first UK House Price Index (HPI) was launched on 14 June 2016. Published by HM Land Registry in conjunction with the Office for National Statistics, Registers of Scotland and Land & Property Services Northern Ireland, the index replaced the previous indices separately published by those organisations. The single UK HPI ends the confusion previously caused by multiple government indices and the new methodology now includes more information in calculations such as cash sales and new dwellings, type of buyer (first-time buyer or existing owner) to provide full coverage of the housing market. Each month users can make use of detailed reports, downloadable data and an interactive search tool.
Find Property Information
We developed our Find property information service over 2016 so that citizen customers can access a title summary which provides information from the full register in a simpler, clearer format. Our focus has been on user research to decide on the final design as being easy to use lies at the heart of all good services. We've conducted over 100 user research sessions and have changed various things as a result of these, such as the initial log-in process. Thanks to all of our customers who have taken part in our user research – your input has been crucial to developing a user-friendly service. We hope to move from private to a public beta service in the first quarter of 2017.
Digital mortgage
In June 2016 we began operating a pilot version our digital mortgage service. As it doesn't yet create a legal deed, borrowers still need to sign a paper deed, but it has allowed us to test that what we've built will work in the real world. The feedback we've received from borrowers who have tested the service has been generally favourable, and we have made improvements based on this feedback. We'll soon be using the GOV.UK Verify service to provide us with an appropriate level of ID assurance before the borrower digitally signs their mortgage deed. We're still in private beta but we intend to open it up to more users in 2017 and look forward to the day that the first truly digital mortgage can be created, signed and registered.
Common technology platform
Finally, we were proud that our common technology platform was shortlisted for a UK IT Industry award in 2016. The platform will be the launch pad for a range of services that will benefit a variety of customers and the UK economy as a whole. For our customers, government partners and the wider public, it will eventually mean easier access to our services and data, including the 24.6 million property titles in the Land Register. For anyone involved in buying and selling property, it will mean a faster, smoother conveyancing system thanks to the new digital land registration services the platform will provide.
I've only picked out a few highlights of 2016 but I think they demonstrate how we're committed to developing our services to best meet our users' needs. Your input and feedback in how we continue to create our digital services are vital and we look forward to further collaboration in 2017.