If someone had told me 25 years ago that I would be Head of Diversity for a Civil Service department, I would have laughed at them. Back then, I had just got divorced, had a six-month-old baby and was homeless and jobless. But maybe it was that situation that drove me to become a diversity practitioner. After several unsuccessful attempts to find a job, I decided to go back to college and then to university and I never looked back.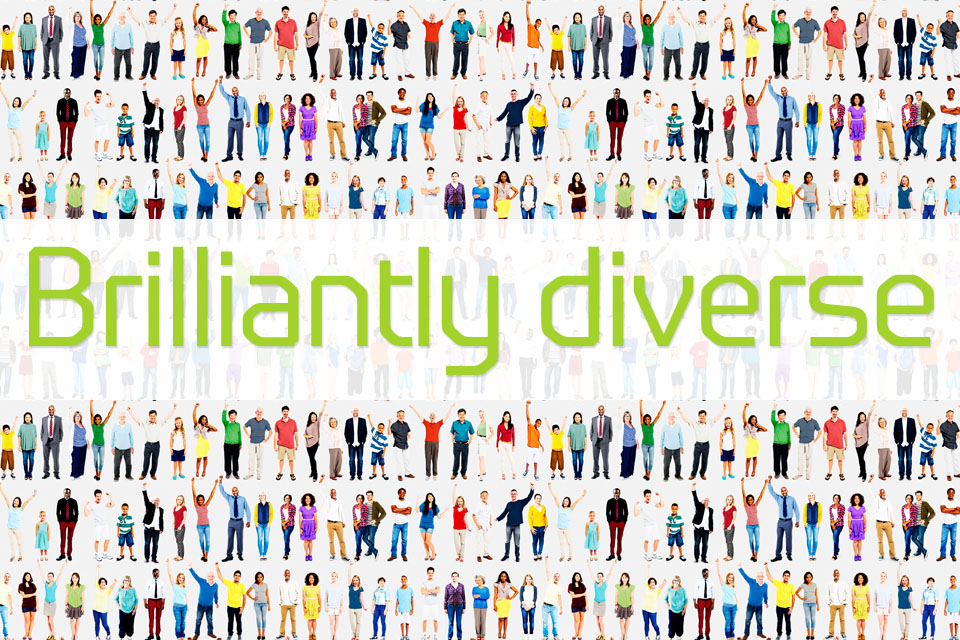 Today my role as HM Land Registry's Head of Diversity is to set the strategic direction for diversity and inclusion across the organisation. That includes ensuring our policies are fair to all of our people and that our products and services are accessible to all our customers. We have strategic equality objectives which link into our Business Strategy and through these, we have been able to work towards our goals.
Attracting diverse talent is a key objective for HM Land Registry and forms part of our strategic equality objectives. This year we have focused on recruiting a more diverse workforce, especially in relation to applicants from minority ethnic backgrounds. This has included ensuring all of our recruiting managers complete training on unconscious bias, reaching diverse communities with our job ads and training junior staff from minority ethnic backgrounds to sit on our recruitment panels.
We have also signed up to the Disability Confident scheme which guarantees that disabled people will progress to the next stage of the selection process if their application meets the minimum criteria This doesn't mean that we don't focus on ensuring we get the best candidates for our vacancies, it just means we try to remove any barriers that candidates from diverse backgrounds may have faced in the past.
We have worked with our leaders across the organisation, to ensure that role modelling inclusive behaviour is central to their role. This includes developing diverse talent, getting the best out of all our people and having individual diversity objectives.
We have gained external recognition over the years for our diversity work as well, including a number of awards from the Employers Network for Equality and Inclusion awards. Our LGBT & Allies network gained Network of the Year in 2016. We are also a Stonewall Top 100 Employer for the second year running.
To help me deliver our diversity agenda, HM Land Registry has four staff networks – the Black, Asian and Minority Ethnic (BAME) Employee Network, the Disabled Employee Network (DEN), the Lesbian Gay Bisexual and Transgender & Allies (LGBT) Network and the newly formed Women's Network. I also have a team of local diversity champions in our local offices, along with support from Diversity Champions for disability, gender, race, religion and sexual orientation amongst our board of directors.
All of our diversity champions and networks play a proactive role in supporting diversity and inclusion issues for the organisation. We've held local training events, including gender identity awareness training, dementia friend training, and mental health awareness to ensure our workforce can meet the needs of our diverse customers and are also aware of how diversity is part of our everyday working lives. Most recently our Women's Network participated in the #BrilliantlyDiverse campaign as part of activities to celebrate International Women's Day. We also run awareness campaigns for Black History Month and LGBT History Month, as well as holding coffee morning events at local offices to highlight the work of our diversity staff networks.
I may be the Head of Diversity here at HM Land Registry, but there is definitely no 'I' in my team and I am proud to be the leader of a truly diverse team.