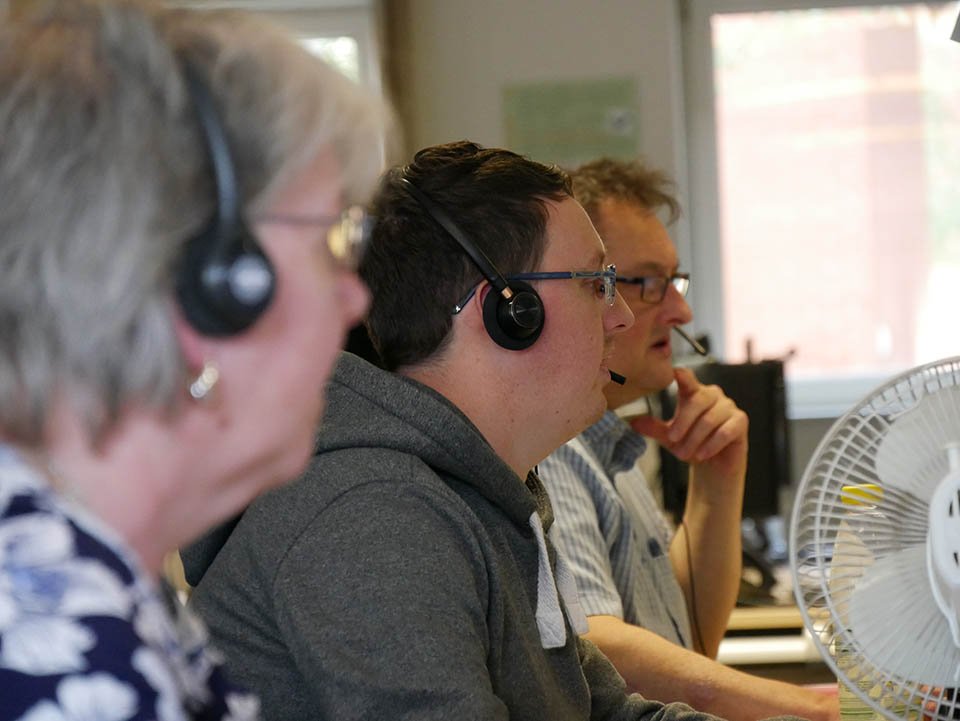 We hear you when you say you want quick, accurate and consistent support from us, so we are modernising and reshaping HM Land Registry to ensure we can provide the level of service you expect and deserve.
I covered a high-level view of our activity to achieve this in my previous blog. Today, I want to share more details about how we will improve our call handling. I will also cover some of the ways we are helping to simplify certain aspects of conveyancing.
Improving our call handling
You've been telling us you need quick, consistent support and that you need us to complete registrations quickly and accurately. Part of our work towards this over the last year has involved setting up our Customer Support Centre (CSC) which handles most of your contact with us.
Our people within the CSC ensure you get a more consistent answer from us. They are fully casework-trained and have access to the same systems and information as our caseworkers. In most cases, they will be able to deal with the queries you have. If they can't, they will arrange for you to speak to the right person.
You asked us to process registration applications quicker and our CSC helps here too. Our people who handle your calls allow our caseworkers to focus on applying their skills, expertise and judgement on processing the applications you send us, without being distracted by direct calls.
However, we know that our call handling times are often longer than they should be, so we are investing in our people and technology to address this. Our investment in our people includes recruiting, so we will have more people to support you. We are also providing ongoing training and aim to become accredited with the Institute of Customer Service, giving us access to their research and further training.
Accreditation can only be achieved if our customers are satisfied with our service, meaning we will need continued investment. Our technology investment includes working with partners to introduce new call handling software and equipment at our CSC, while upgrading what we currently use. This is enhancing our call routing, monitoring and service planning, allowing us to better meet your needs during peak business hours.
All this means we will be able to:
answer your calls quicker
handle them more consistently
increase the opportunity to deal with your query straight away
reduce rework and unnecessary calls
You can expect improvements over the coming months and we plan to have everything in place for you by the end of autumn 2019.
There are things that you can do to help, such as using our online channels to exchange information with us. When you do this, you'll help to reduce the number of calls we receive, so you'll be able to speak with us quicker when you really need to. You can:
get new information about your application to the caseworker who's processing it through the portal's Reply to Requisition function
use our online Application Enquiry service to check the progress of your application instead of calling us
join one of our lodging quality applications through the portal webinars to find out how you can get the most from this service, or register for one of our other webinars (through analysis and customer feedback we've created four webinar topics that answer your frequently asked questions)
Having a central CSC also provides us with the data we need to plan for the changes we expect in the future. This data will help us work with our technology partners to continuously improve our support to suit your needs and give you a fully joined-up, prompt, and professional experience when handling your enquiries.
Working together to drive out inefficiencies
Alongside this work, we want to find solutions to the challenges we both face. This will help to make conveyancing simpler for all of us by driving inefficiencies out of conveyancing and registration processes.
One of the ways we can do this is to work with you to reduce the number of application enquiries (requisitions) we send you.
The top two reasons we send application enquiries are for issues relating to discharging charges (such as a mortgage) and for issues relating to restrictions in the register. We recognise that in some cases, it can be hard for you to get the evidence we need for these applications, because you need to get it from a third party. Would the process be more efficient if we gave you more time to get this evidence? We are about to start trials to find out – in response to your feedback. We'll tell you more about this soon.
We are also continuing to improve the consistency of the application enquiries we send you. During the summer, our caseworkers attended sessions about when and how to raise application enquiries, and we are continuing to work with all teams to improve our consistency.
Finally, we will shortly share more details about our Application Enquiries dataset that we plan to start publishing next month. This will help to improve application enquiry volumes and supports our ambition to be a world leader for our open approach to data. It also supports the Government's transparency agenda; the Industrial Strategy; and it aligns with the Competitions and Market Authority's recommendations for greater transparency in the legal sector.
Find out more about our wider transformation in our Business Strategy, and don't forget to familiarise yourself with our customer charter. This sets out what you can expect from us, and what we need from you. I will continue to share details of our progress as we work together to make conveyancing simpler, faster and cheaper for everyone. Enjoy Christmas and watch out for my next blog in the new year.