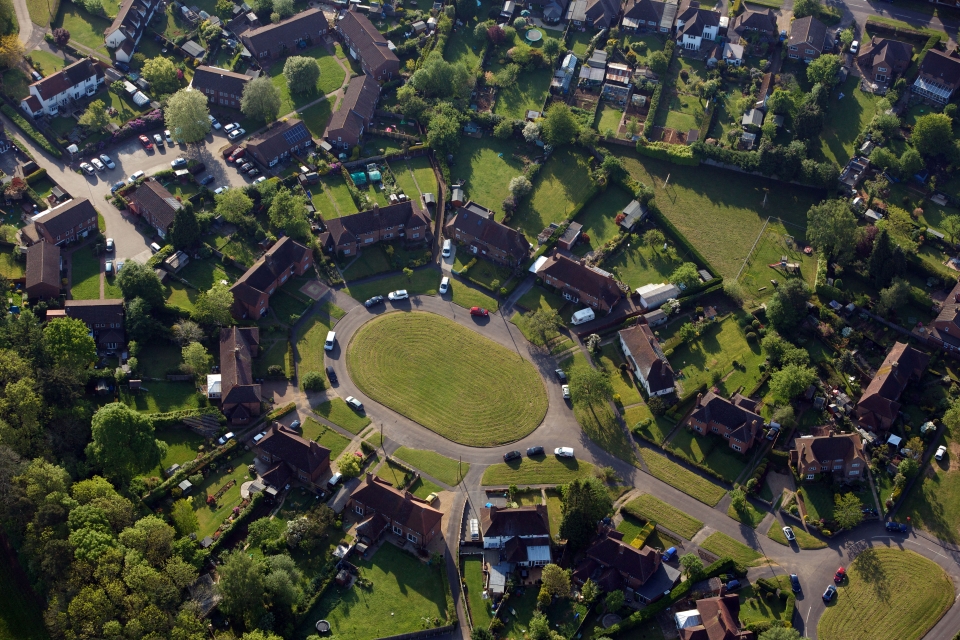 It has been a year since I was asked to lead HM Land Registry's Local Land Charges Programme. This groundbreaking service digitises and migrates millions of separately held local land charges records from local authorities into a central, digital register.
In October I wrote about how we are delivering Local Land Charges and planning for the future. Six months on, I am excited to share how we have moved forward. The Government has confirmed it wants to see the benefits of a fully digital local land charges service for homebuyers and conveyancers as quickly as possible. It is now our aim to migrate all local land charges records in England and Wales by 2025.
I am well aware that this is ambitious. However, through the hard work, dedication and expertise of my colleagues in HM Land Registry – and across wider government – I am confident that it is possible.
A year like no other
The end of the financial year feels like a good time to take stock of what we have achieved, assess where we are and look ahead to what we need to achieve over the next year.
It is important to acknowledge that everything we have achieved has been in the context of coronavirus (COVID-19) and its associated challenges. I say with genuine pride that we have not just survived this challenging period, but have developed the programme and continue to support local authorities to join our service.
We have undertaken a substantial exercise to ensure we have the right expertise, capacity and approach to do the work. The programme team has trebled in size over the last 12 months and now stands at more than 200-strong. It's great to see so many new faces and fresh ideas, though it feels very odd not to have met most of my team in person! We have also reworked many of our processes and improved the digital tools we use.
We have revamped our online presence for local authorities, creating our new Migration Hub. This platform is our central repository for information to help local authorities at all stages of their migration journeys. It will play a key role in helping us achieve our target of completing migrations by 2025. We have worked to create a streamlined and user-friendly online platform to provide local authorities with the guidance and support they need.
It has been important that we balance work to build the programme with the commitments we have already made to local authorities. Since the first national lockdown was announced, we have migrated seven local authorities, with one more joining this month. As well as this, we have worked with more than 65 local authorities this financial year to prepare their data before they join the central register.
Bringing Wales into scope
Over the course of this year, we have worked closely with the Welsh Government to look at expanding the reach of our programme to the 22 local authorities across Wales. From August to November 2020, the Welsh Government ran a consultation to determine if they should align their fees with those in England. Feedback gathered during this period resulted in a statutory instrument being laid to bring their fees into line with those in England from 1 April 2021. This change allows us to start working with Welsh local authorities. We plan to migrate three of them onto our register this year, with the rest to follow soon after.
More financial support for local authorities
As we look ahead to 2021/22, it's clear the challenges facing local authorities are not going to disappear any time soon. We have always been aware of the difficulties that can arise when trying to balance migration activity with business-as-usual requirements. To directly address this, Stephen Barclay, Chief Secretary to the Treasury, has written to local authorities to announce the introduction of a transition payment scheme. This will provide further financial support to help local authorities migrate their local land charges services and is in addition to our existing arrangements for repaying local authorities the costs incurred during migration. All local authorities who migrate will qualify for a payment if they meet key milestones. We are now in the process of contacting local authorities directly to talk about what this means for them.
Looking forward
It is exciting to be able to share these plans with you and acknowledge the fantastic work that has been done by so many to get us to this stage. There is, as ever, much to be done, but with the plans we now have in place I am confident that we will continue to grow as a programme and realise the benefits of a fully spatial, digital Local Land Charges Register.