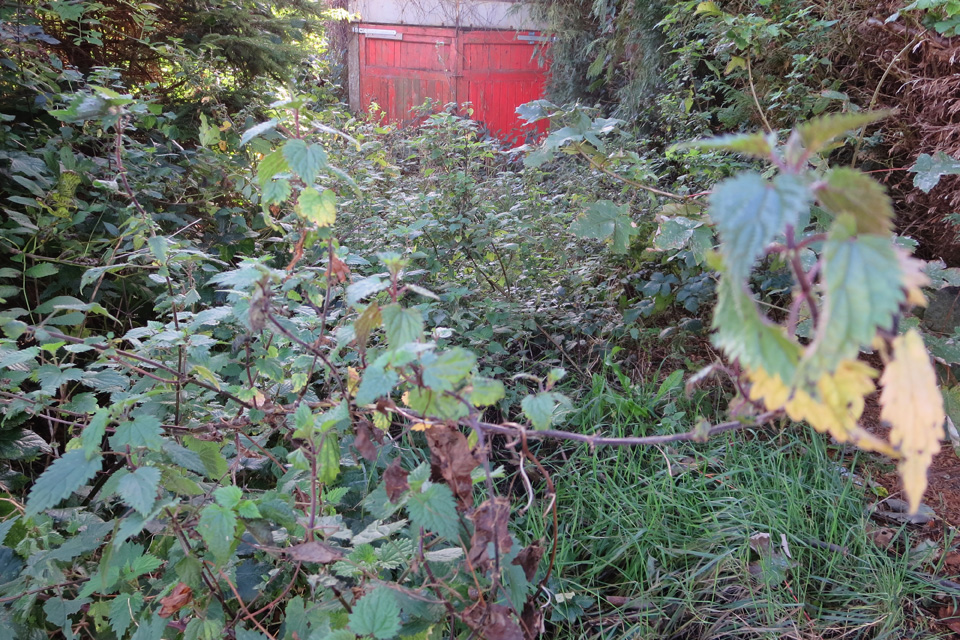 One question we're often asked is "Who owns that piece of land?".
We have over 25 million registered titles (records of land and property ownership) in England or Wales, so we can usually give you the answer. If you have the address, postcode, or title number of a property, you can search HM Land Registry records for £3.
But what about the bits which aren't registered? How do you go about trying to find out who owns these?
Well, the simple answer is that it will often come down to your own detective work, where the land or property is located in the country, and sometimes luck!
So, if you've checked whether the land or property is registered with us and found it isn't registered, what can you do next?
Get information about unregistered land
It's probably best to start your detective work in the surrounding area and make enquiries. You could:
ask neighbours or adjoining landowners if they know who the owner(s) might be;
ask local residents if they have any ideas about who might own it, as they may have lived in the area for a number of years and have 'local knowledge';
ask in the local pub, post office or shop;
check adjoining registered properties for clues, they may refer to a deed or document which affected not only that registered title but also 'other land'. The other land may have included the unregistered part and the deed/document will refer to the parties to the deed, which may give a clue as to the owner on a specific date;
search county or local authority records for clues – Yorkshire and Middlesex have their own deeds registries (to make a search you need to know the name of previous or current owners), while other counties have County Records Offices;
check with the local authority to see if any planning applications have been submitted over the years. By law, applicants currently have to sign either a Certificate A to say they are the owner or Certificate B where they say they have served notice on the owner who they have to name; and
check your local electoral register.
Online forums such as Money Saving Expert and Garden Law sometimes suggest 'doing something' to the property or the land, such as putting up a sign. Before doing this, I'd advise that you check with a solicitor whether your actions would break any laws.
About unregistered land
Over 85% of land and property in England and Wales is now registered with us. Much of the land owned by the Crown, the aristocracy, and the Church has not been registered, because it has never been sold, which is one of the main triggers for compulsory registration.
Some people think that unregistered land isn't owned by anyone or refer to it as 'no man's land'. But this isn't right. In England and Wales, all land is owned by somebody, even if the legal owner can't be identified. For example, if a person dies without a Will or blood relatives, their land or property can pass to the crown by law (referred to as Bona Vacantia).
HM Land Registry is aiming to achieve comprehensive registration by 2030. If you want to register your own property, there is currently a 25% discount for voluntary first registrations.