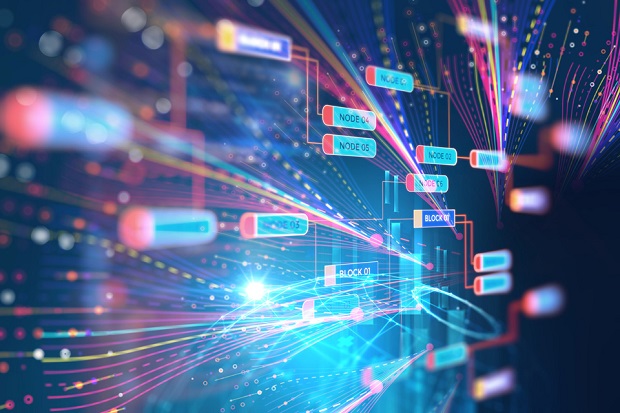 Since 1862 we have provided trust and confidence to owners and buyers in the property market of England and Wales. We do this by safeguarding ownership and interests in land and property by compiling and maintaining an accurate record of who owns what. This register of property ownership, worth £7 trillion, is underwritten by an unlimited guarantee which enables approximately £1 trillion worth of personal and commercial lending to be secured against property.
It is a vital role we play but, like any organisation our age, there are things which need to be improved and updated. To work toward our ambition of becoming the world's leading land registry for speed, simplicity and an open approach to data, we need to enrich the information within the register to make it more accessible, available and readable.
Registers to support our digital transformation
Early on in our work on Digital Street we created a model 'digital' land register, and lessons from that work have shown us how digitally enhancing our registers could bring about real benefits. Through our digital transformation we are designing a wider range of services which need to access our registers quickly.
Our customers – both traditional customers such as conveyancers and newer data customers such as technology firms who sell services that use our data  – would like direct access to well-structured data. This is just part of the work we're doing to improve the way we hold our data, to make future dataset releases more accessible. Internally we need to improve the efficiency of our processes and automate more of our tasks.
To support these needs we have to move to the next evolution of the Land Register. We believe that by improving the structure of our register, and moving it onto a modern technology platform, we can deliver significant benefits for the public, conveyancers, lawyers and other government departments wanting to work with HM Land Registry data.
The next evolution of the Land Register needs to:
• be composed of structured, computer-readable data, held in a single logical data store – structured data is easier for machines to access and read; more structure means we can automate things more easily and design new services
• be able to identify party, place and interests uniquely, so we can improve the integrity of our registers and enable simple searches
• be able to manage relationships both within and between titles, to make it easier to see, for example, which register entry relates to which deed
• include digital title plans; this will enable customers to access information using a map and find information without having to read through lengthy register entries
• make sure all titles offer up to date, current information
What is 'structured data'? Tetris vs LEGO
We describe the current approach to data storage as the 'Tetris' approach – data is semi-structured, some entries can be set out in registers while sometimes entries can be filed in associated documents. The information is accessible but may need to be read and interpreted before it can be extracted.
We are looking to move toward a 'LEGO' approach, where information is stored in a more consistent and structured format, extracted from legal documents and stored separately according to consistent data standards. This will ultimately make our data easier to access for all those who use it.
This work will enable much of HM Land Registry's ambitions for 2022, as detailed in our Business Strategy. An enhanced Land Register will improve our ability to automate processes and enable us to provide more specific services to customers. As the data becomes more structured, this will facilitate new and currently unattainable services while supporting our counter-fraud work.
Evolving the Land Register will also have an impact across the wider government. Connecting our data with that held by other government departments using consistent data standards will further open up our data for the benefit of the wider UK economy.
Our next steps
We started our work by exploring what is possible. The information in the Land Register is vital to the UK economy; ensuring fast access to all relevant information is of utmost national importance. The documents which hold this information are often written in complex legal terminology.
We have completed our initial research and worked with a range of stakeholders, including our caseworker teams, our customers, those who currently use our data, and with colleagues across government, all to ensure we are building something that works well for everyone. These conversations will continue throughout our work.
We have built a prototype digital register to learn about the data model, methods for identifying and extracting data from our deeds and documents, and which relationships add value and are worth building and managing.
During the next stage of development, we plan to migrate data from our current data stores into the digital register prototype with the aim of improving the automated processing of applications.
Once this work is thoroughly tested, we will look to expand our scope and we seek to migrate as much of the register to the new format as we can by 2022, providing the backbone to our ambition to become the world's leading land registry for speed, simplicity and an open approach to data.