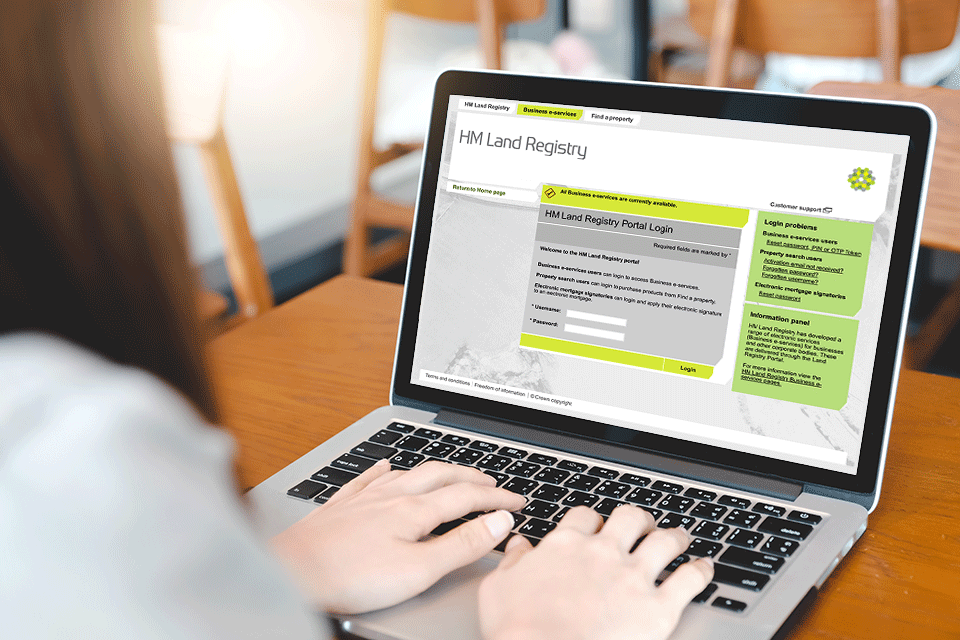 Like all organisations, HM Land Registry has had to respond to service disruption since the national lockdown began on 23 March. As the UK continues to weather the present circumstances, it is clear our digital services are increasingly of critical importance while more people are working remotely.
We have been working hard to keep providing our services, and are now delivering our services that are essential to enable property transactions within normal service levels. In our efforts to maintain service standards in these unique circumstances, the HM Land Registry portal, where 74% of our applications are made, has played a crucial role in ensuring we continue to process as many applications as possible. We've been working on a few enhancements to this vital service to make it even simpler to use, changes that now seem even more important in the current circumstances.
Viewing and submitting applications
In the near future customers will be easily able to find and view the latest updates on applications submitted through the portal along with the latest correspondence – including notices, requisitions and letters – all in one place. The accessible, user friendly interface will make it quicker to find the information they need, including an estimated completion date which will help with forward planning, and, alongside our other enhancements, reduce the time customers would previously have spent contacting us for status updates.
View My Applications enables direct access to all applications where customers can search, view and filter directly from one screen.
Later this year we'll be opening up our Digital Registration Service to all HM Land Registry portal users; this is currently being piloted with a limited number of customers. This will simplify the way customers submit applications to us, starting with our most common form – the AP1. Under the Digital Registration Service any potential errors on the AP1 will be identified and highlighted prior to application submission, preventing the need for us to send out requests for further information (known as requisitions) and saving our customers time and money.
A variety of features, including fee calculations, prompts to attach missing documents and highlighting discrepancies between names entered on the application and those in the register, will all minimise the more common issues we find in applications. Additionally, a new capability to pre-populate some aspects of the form based on existing information will save valuable time in submitting and processing applications. Customers will also be able to submit up to 10 transactions under the same title within a single application, as well as being able to save progress in an application and return to complete it later. These enhancements will all save repeated entry of the same information.
View My Applications and the launch of the Digital Registration Service will transform how customers access, submit and progress applications. The enhanced Digital Registration Service helps us get information from customers in a clearer format which helps us to deliver a speedier service for customers.
Since our Business Strategy was published in 2017, HM Land Registry has embarked on an innovative and ambitious digital transformation programme. We are continuing to review our services, taking into account the uncertain and rapidly changing landscape and listening to our customers. By working in close partnership with our customers we will continue to explore how we can use our Business e-services to make it even simpler, faster, and cheaper than ever for our customers to access, process and submit applications.